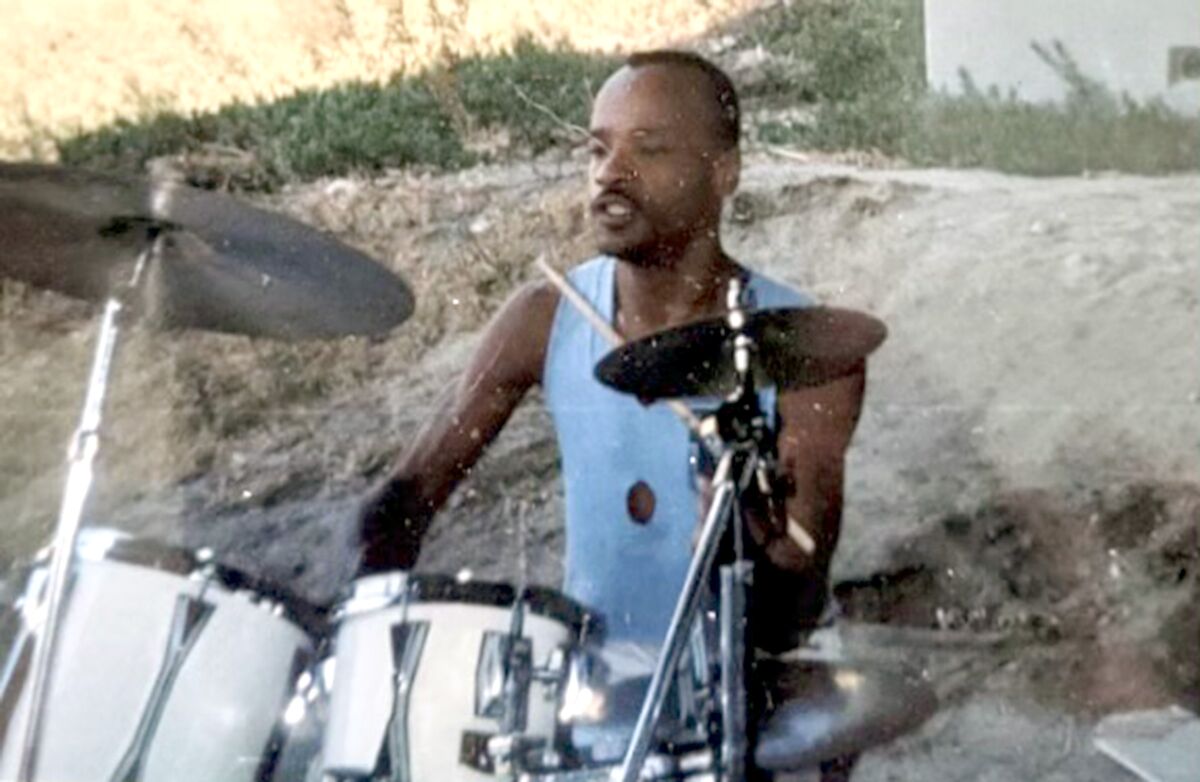 The federal lawsuit that sparked a public fight over the San Diego sheriff's refusal to release internal reports on jail deaths and other incidents has settled, with the county agreeing to pay almost $8 million to a man who was gravely injured in the Central Jail five years ago.
The $7.75 million settlement with Frankie Greer — an Army veteran who was a musician and mechanical engineer before his injury — is the latest multimillion-dollar payout to a person who was injured or died while in the sheriff's custody.
The Board of Supervisors has now approved almost $50 million in payments for in-custody deaths and injuries in the past five years, according to a review by The San Diego Union-Tribune.
Lawyers for San Diego County also are defending lawsuits filed by families of several other people who did not survive the local jail system.
County supervisors approved the payout to Greer on Tuesday, one day before the federal court denied a motion to dismiss the case ahead of trial.
Sheriff's biggest settlements
San Diego County has paid almost $50 million in the last five years to settle litigation over the deaths and injuries of people in its custody. Here are the largest payouts.
| | | |
| --- | --- | --- |
| Lucky Phounsy | 2023 | $12M |
| Nicholas Bils | 2022 | $8.1M |
| Frankie Greer | 2023 | $7.75M |
| David Collins | 2021 | $7M |
| Tanya Suarez | 2022 | $4.35M |
| Paul Silva | 2021 | $3.5M |
| Heron Moriarty | 2021 | $3M |
| Ivan Ortiz | 2020 | $1M |
| Ruben Nunez | 2018 | $1M |
| Jason Nishimoto | 2019 | $600K |
| Lyle Woodward | 2020 | $400K |
| Kristopher NeSmith | 2022 | $250K |
| Oscar Leal | 2021 | $115K |
"The conduct of the Sheriff's Department which led to this tragedy was the product of systemic failures in training and supervision for many years," said Eugene Iredale, one of the attorneys who represented Greer.
"While the department is now led by a new sheriff, its policies and practices appear to be business as usual, and require substantial and sustained change," he said.
Greer was arrested in 2018 and placed on a top bunk after he was booked into jail, despite having a medically diagnosed seizure disorder.
Deputies seized his medication and did not provide a suitable alternative, the lawsuit alleged. Later, he tumbled from his bed while experiencing a seizure and suffered a serious brain injury.
Both Sheriff Kelly Martinez and Board of Supervisors chair Nora Vargas declined to comment on the Greer settlement.
Jan. 25, 2023
While the agreement closes the Greer litigation, it leaves unresolved an ongoing dispute over internal Sheriff's Department records that plaintiffs' lawyers, civilian overseers and others say should be released to the public.
When she was running for sheriff last year, Martinez pledged to release reports from the Critical Incident Review Board, an internal department panel that examines cases of deputy misconduct and error.
But Martinez reversed her position after she took office, and she decided against releasing the full findings. Instead, she began releasing brief summaries of critical incidents, usually just a few paragraphs along the lines of a department press release.
The sheriff also declined to publish any summaries from findings issued prior to last year.
The decision has not escaped the notice of families whose loved ones have died in San Diego County jails or of the Citizens' Law Enforcement Review Board, which provides independent oversight of the Sheriff's and Probation departments.
The citizens' panel has urged the sheriff to publish the board's findings as a way of promoting transparency across the department — one of Martinez's key promises during her campaign.
The California State Auditor also recommended that the department release critical-incident reports — one of many suggestions auditors put forward as a way to help reduce the number of in-custody deaths.
State auditors found that 185 men and women died in Sheriff's Department custody between 2006 and 2020. They said the mortality rate was so dire that only new legislation could resolve the systemic problems in San Diego County jails.
A then-record 18 people died in sheriff's custody in 2021 and another 20 last year. So far this year, two people have died in local jails.
But Sheriff's Department lawyers — as well as litigators who defend the county in civil lawsuits like the Greer case — say information contained in the Critical Incident Review Board findings is exempt from public inspection.
"CIRB reports have always been treated as protected attorney-client communications and maintained in my office in the legal affairs section of the office of the sheriff," Robert Faigin, the sheriff's legal director, wrote in court papers.
"In my role on the CIRB board, I provide legal advice, in my official capacity, as the chief legal adviser for the Sheriff's Department, with the expectation that the communications are made in confidence and shall remain so," Faigin told the court.
But Greer's legal team filed a sworn declaration from longtime CIRB member and former sheriff's Cmdr. David Myers that contradicted Faigin.
"I was never given instructions on how to maintain any material I received as part of the CIRB meetings," wrote Myers, who also ran for sheriff last year but finished third in the June primary election.
"I was never given warnings not to share the documents or to keep them confidential or secret," he said. "I was never told the documents were privileged."
Myers also questioned why Faigin was on the board because he advised the sheriff — not the department — and whether it was appropriate that the attorney appointed himself board chair.
"Given that what was best for the sheriff is not necessarily best for department as a whole, I believed Mr. Faigin's appointment as chair of the board presented a critical conflict of interest to CIRB's overall purpose," Myers wrote.
He also said CIRB documentation was not routinely secured; he found older CIRB records loose in an office he moved into around 2014.
"Anyone on the floor could have accessed the office because it was not locked, including janitorial and night staff," the former sheriff's commander said.
Martinez declined to comment on the Myers testimony.
"The sheriff has no response to the declaration as that will be decided by the courts," Lt. Amber Baggs, the department spokesperson, said two days after the Greer settlement was approved by the Board of Supervisors.
Faigin left the Sheriff's Department last year and now serves as executive director of the Office of Independent Review in Orange County.
San Diego County lost its effort to keep internal Sheriff's Department reports out of the Greer lawsuit.
Judge Jinsook Ohta allowed the Greer critical-incident report and numerous others into the court case, although they were sealed at the county's request.
Julia Yoo, Iredale's law partner who also represented Greer, said the settlement will not deter her from continuing to press the Sheriff's Department to release the Critical Incident Review Board findings as a matter of routine.
"While Mr. Greer's case has resolved, we represent many impacted families and victims of civil-rights violations who deserve to know the truth," she said.
"We will obtain these documents on their behalf in those ongoing cases."