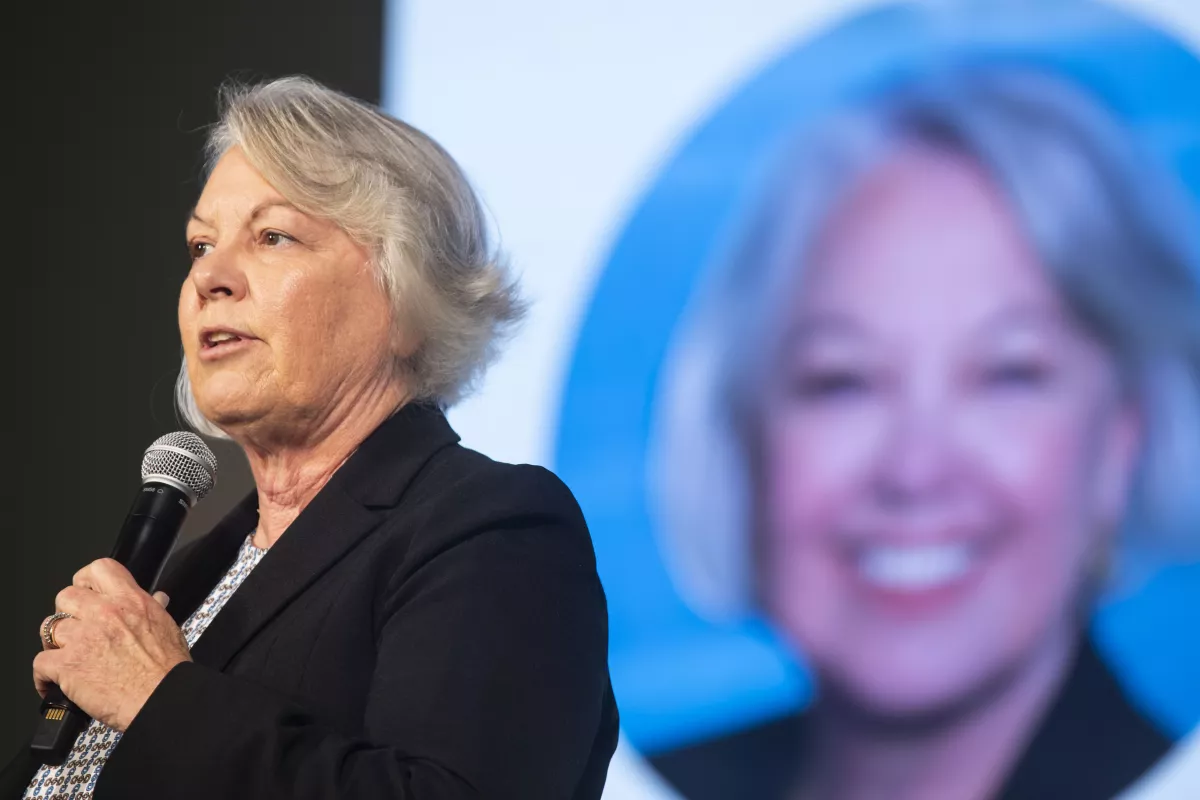 Next week marks one year since the California state auditor issued a scathing report on deaths and management practices inside San Diego County jails, and plenty has changed since then.
For starters, longtime Sheriff Bill Gore has departed. He quit midterm on the same day the state audit was publicly released.
Even after that report, people have continued to die behind bars — a record number of them last year. The Sheriff's Department recorded 19 in-custody deaths over the past 11 months, and one other man died at a local hospital soon after he was formally released from custody.
Gore's handpicked successor, former Undersheriff Kelly Martinez, was elected to the top job in November, becoming the first woman to serve as sheriff in San Diego County history.
Over the past year, Martinez has worked to improve practices across the county jail system.
On Wednesday, the department issued an 11-page progress report spelling out changes it has made to date and pledging to keep upgrading operations in a manner that better protects the people in sheriff's custody.
"Accountability, transparency and the genuine commitment to doing better are the drivers to creating a new level of care to individuals in custody while supporting the needs of our Detentions team," Martinez said in the report.
The update was released on the same day a group of family members of people who died in custody staged a demonstration alongside community advocates outside the Sheriff's Department headquarters in Kearny Mesa.
The mothers, fathers and siblings of men and women who died in sheriff's custody have been seeking a joint meeting with Martinez to discuss their concerns.
Martinez has resisted the request. Her office said she has spoken with relatives individually but that a group meeting would not be productive.
The state audit last year identified 185 jail deaths between 2006 and 2020. It also said San Diego County jails were so unsafe that lawmakers should intervene and enact new legislation mandating changes across the board.
"Our review identified deficiencies with how the Sheriff's Department provides care for and protects incarcerated individuals, which likely contributed to in-custody deaths," acting state auditor Michael Tilden wrote at the time.
San Diego area lawmakers did introduce a bill to address the audit's recommendations. The governor vetoed it last year.
The results of the state audit mirrored findings in a six-month investigation published by The San Diego Union-Tribune in 2019, a series of stories that generated a groundswell of outrage and widespread calls for reform across the county jail system.
The Sheriff's Department progress report released Wednesday highlights policy changes adopted in recent months and restates other remaining goals officials hope will prevent more people from dying.
Among other things, the department said it has revised its screening practices for people being booked into jail to include mental-health evaluations to help ensure people are housed appropriately.
Officials also said they are responding more quickly to medical requests from people in custody.
"In August 2022, the department began the practice of requiring nurses to scheduled an individual for an appointment with a provider upon receipt of two requests from an incarcerated individual regarding any condition," the progress report said.
"The nursing staff is currently doing face-to-face assessments within 24 hours of receipt of a request for medical services to determine the urgency of that request."
But delivering appropriate health care to incarcerated people remains a challenge, especially those with a history of mental illness. Court records show at least half of the 20 people who died in custody last year suffered from a serious mental illness.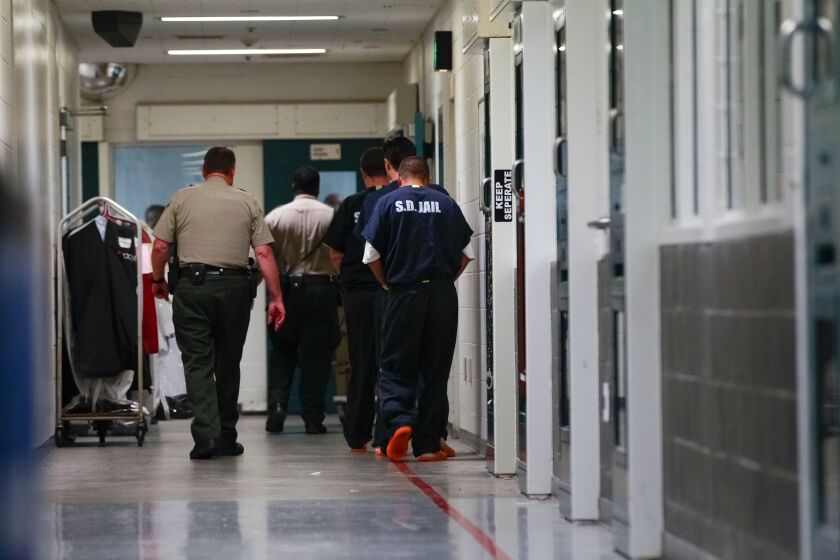 The sheriff's progress report also says the department "is actively moving toward 24-hour mental-health care in the facilities."
Nonetheless, a recent staffing roster obtained by the Union-Tribune shows persistent medical vacancies and notes that only one of the county's six jails provides around-the-clock care.
At the Central Jail, the sheriff's busy primary intake facility, only one clinician is on staff overnight, from 10 p.m. to 6:30 a.m., four days a week.
Mental-health staffing is also sparse at the George Bailey Detention Facility, the county's largest jail. On weekends, for example, one clinician is on duty between 6 a.m. and 2:30 p.m. and another from 10 a.m. to 6:30 p.m. for a jail that regularly exceeds its capacity of 1,360 men.
Paul Parker, the executive officer of the county Citizens' Law Enforcement Review Board, said the Sheriff's Department has made some strides in improving practices in the past year but has more work to do.
The sheriff's focus on increasing medical and mental-health screening is vastly improved, Parker said, and the department also counts people who die at hospitals after being released as in-custody deaths, even though that is not required.
"But the elephant in the room is that they refuse to scan the employees for drugs when they enter any facility," said Parker, whose board has twice recommended drug-scanning deputies and others entering jails as a way to keep drugs out of the facilities.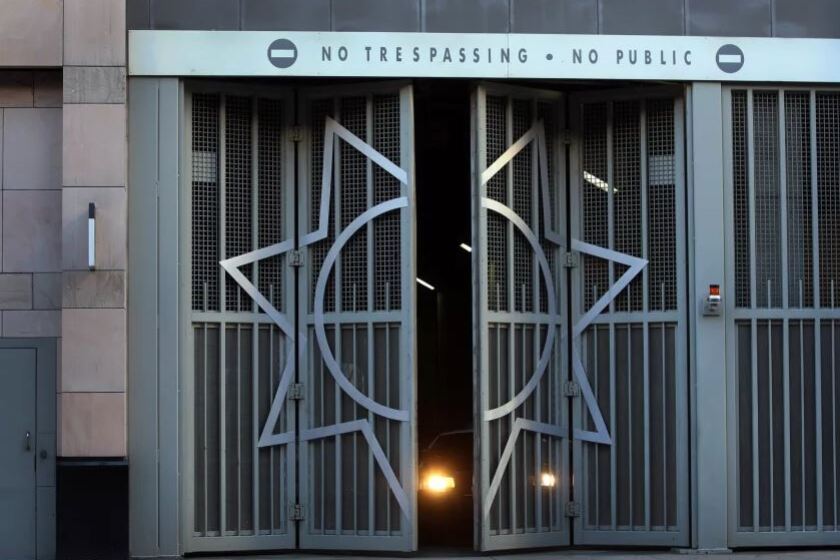 The review board executive also chastised Martinez for reneging on a campaign pledge to release internal investigation findings on in-custody deaths. After winning election, the sheriff opted to release summaries of Critical Incident Review Board findings rather than full reports.
Parker also said the department has made virtually no progress complying with the policy of conducting hourly safety checks on people in custody.
Too often, he said, deputies begin their hourly safety checks but do not complete them. The lax practice is important because a number of the people who died in jail were not discovered for an hour or multiple hours.
"Those are the areas they are still falling short on," Parker said.
Van Swearingen is one of a group of civil-rights lawyers suing San Diego County to force the sheriff to better protect people in custody.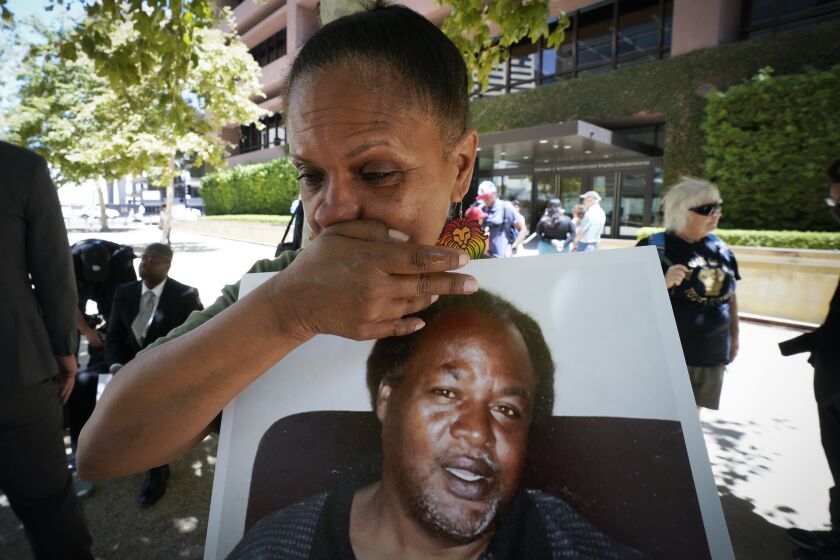 He said the sheriff pledges reform and accountability but noted that she has yet to implement full mental health evaluations of people being booked into jail, or to use those evaluations to help make sure they are properly housed.
"There were a record number of in-custody deaths in the year following the report, and the Jail remains unsafe today," Swearingen said.
The state audit urged lawmakers to force reforms through legislation — an intervention the Sheriff's Department opposed then and still opposes today.
"While the state auditor indicated 'no single entity has sufficient oversight authority over the Sheriff's Department to require it to make meaningful changes …', the Sheriff's Department respectfully disagrees with this statement," the status report says.
Shortly after the audit, San Diego Assemblywoman Akilah Weber, D-La Mesa, introduced a bill that sought to beef up mental-health staffing and training in county jails, among other reforms.
But Gov. Gavin Newsom vetoed the legislation because it would have required adding licensed health and mental-health providers to the Board of State and Community Corrections — the independent state agency that sets standards for detention facilities.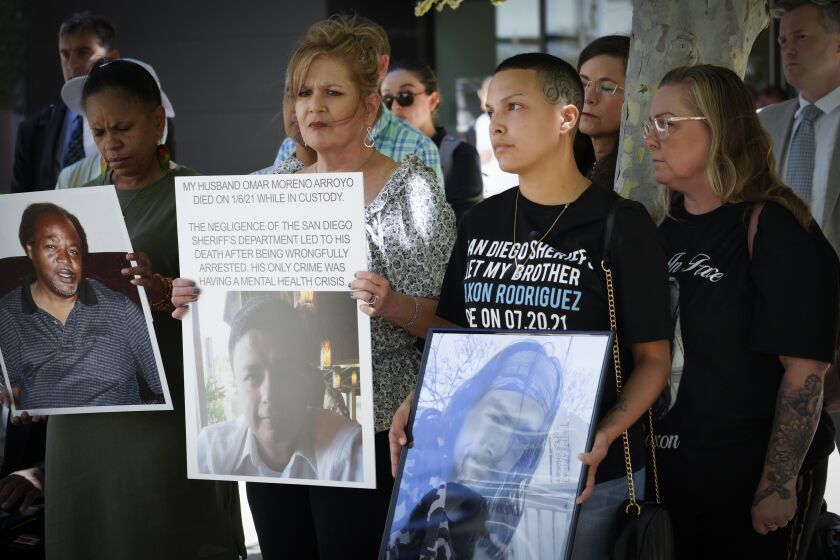 "BSCC has had a 13-member board since 2013," Newsom said in his veto message last fall. "I am concerned that adding two members unnecessarily grows the board and could impede its ability to timely carry out its mission."
Weber said at the time that she planned to work with the Governor's Office and reintroduce the bill.
A spokesperson for the lawmaker said Wednesday that Weber had not yet reviewed the sheriff's status report but had reintroduced her legislation this week.