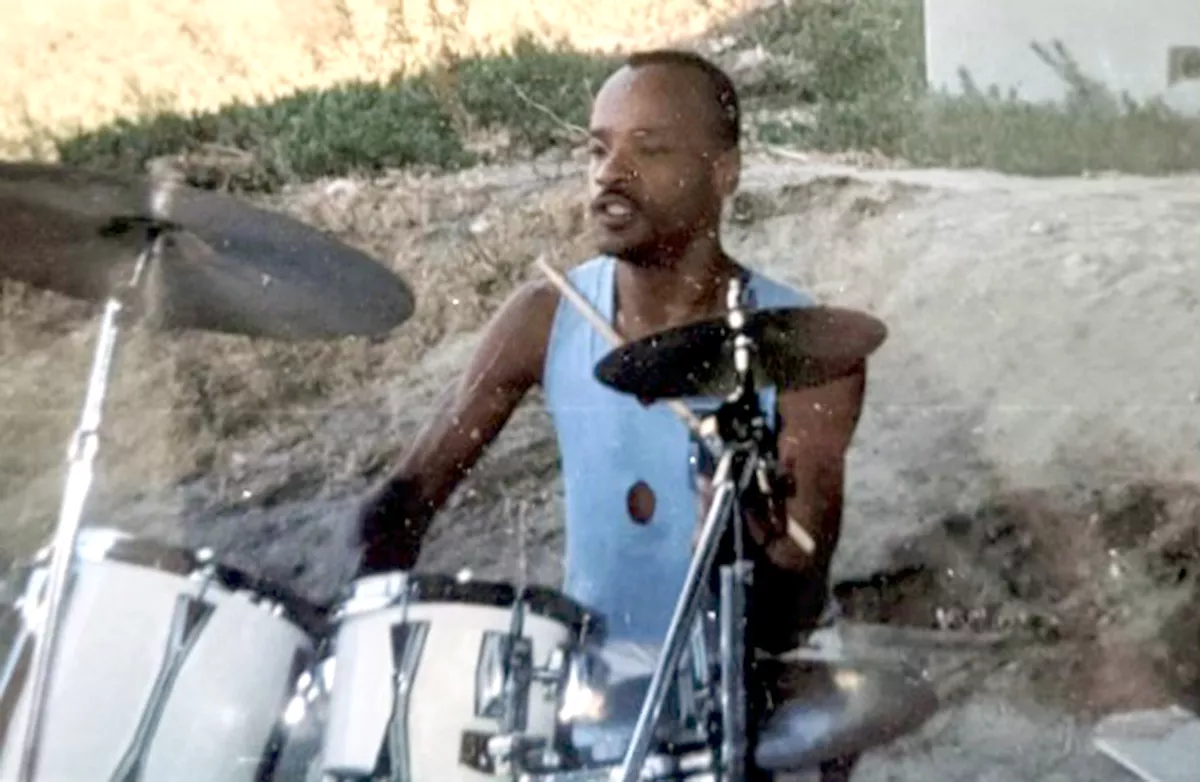 Weeks after Sheriff Bill Gore quit in mid-term amid a crisis of fatalities in the county jails he oversaw, then-Acting Sheriff Kelly Martinez promised that internal reviews of in-custody deaths would be made available to the public.
The pledge came just after Martinez announced she was running for sheriff.
Public release of review findings from the department's Critical Incident Review Board, or CIRB, "will occur in the near future," she said at the time.
Martinez, who was elected in November and took office this month, never followed through on her pledge to release documents from the internal board that reviews every major incident across in the Sheriff's Department.
Last week, after The San Diego Union-Tribune asked why no findings had yet been released, the department posted a one-page summary of the February 2022 death of Doyle Marler, the first person to die in custody last year.
"We have just released the first report on our public website and will continue to release the remainder of the (in-custody death) reports in the coming months," department spokesperson Lt. Amber Baggs said in an email.
Baggs said the department decided to release summaries of the review board findings — not the actual review findings. She also said the reports would only date back to last year, even though the board has been in existence for 15-plus years.
"If CIRB made a recommendation after a review, then that information should be included in the publicly posted report," she said.
The summary of Marler's death review was brief.
The 63-year-old with a history of serious mental illness died from esophageal cancer, the publicly released findings showed. Future reports may contain more details, Baggs said.
"If there was a recommendation to have the incident reviewed by internal affairs, that should be included," she wrote. "If there are policy-change recommendations, that should also be included.
"Basically all of their recommendations should be included," Baggs said.
But information will be withheld if the death prompted a lawsuit or resulted in criminal charges, she said.
Details also may be limited in cases where the medical examiner has yet to release an official cause of death, Baggs added, although that information could be included in a supplemental report.
Retired sheriff's Cmdr. David Myers — who unsuccessfully challenged Gore's re-election in 2018 and finished third in the 2022 sheriff's race, and who attended Critical Incident Review Board meetings as a board member for years — said Martinez broke her campaign promise to release the internal review board findings.
Department summaries are "not transparent or thorough," he said.
Martinez's announcement last year that she would make the review board findings public came as a surprise because the county has been aggressively fighting the release of a dozen such reports in federal court.
Attorneys for Frankie Greer, who was seriously injured in San Diego's Central jail in 2018, argued that the internal review findings are critical to their case because they will establish a pattern of medical neglect within the Sheriff's Department.
"Plaintiff contends the county has a de facto custom of condoning constitutional violations by its subordinates by failing to adequately investigate, supervise, and discipline deputies and medical personnel whose actions or inactions have killed or seriously injured medically vulnerable individuals," attorney Grace Jun wrote last year in a legal filing in the Greer case.
A U.S. Army veteran who suffered from a seizure disorder, Greer was booked into jail Jan. 31, 2018, after a dispute with a neighbor.
According to his lawsuit, he told an intake nurse that the medication he relied on to control his seizures was in his pocket. But jail officials refused to allow him to keep his medication and failed to provide an alternative, the complaint alleges.
Greer also requested a lower bunk, fearing that he would suffer a seizure while in custody and fall from an elevated bed, the suit adds. Even so, he was assigned to the top level in a three-bunk cell and was told no other beds were available.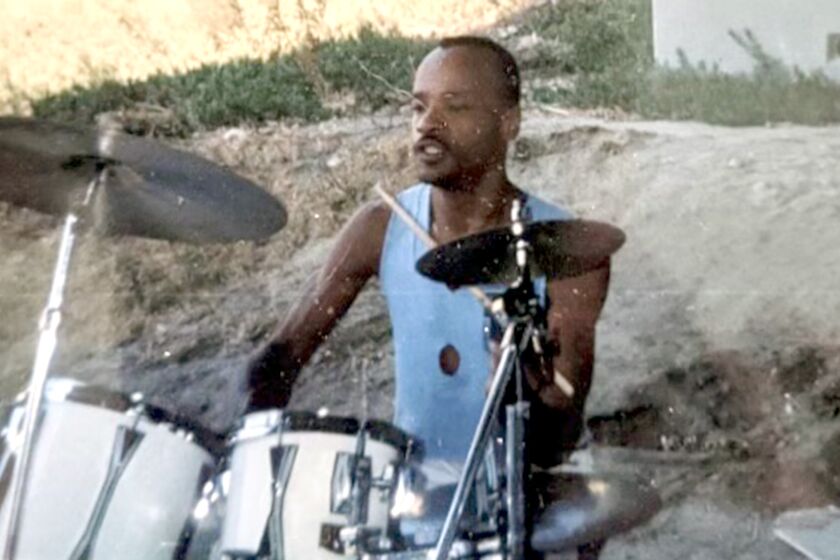 The next day, Greer was overcome by a seizure and tumbled from his bunk, hitting his head on the concrete floor.
His cellmates tried to alert the jail staff via intercom, the lawsuit says, but deputies had silenced it. It took 45 minutes for help to arrive after cellmates and others repeatedly yelled "man down" to guards, the suit said.
Greer suffered facial fractures, a brain bleed and respiratory failure. He was in a coma for weeks.
His son, Jesse, said his father, a talented musician and mechanical engineer who had been able to fix anything, now needs almost constant assistance.
"He has constant short-term memory loss, he has trouble doing simple tasks and trouble communicating," the younger Greer said.
When Greer's attorney tried to get copies of CIRB review findings for deaths they believed were caused by medical neglect, the Sheriff's Department argued that the reviews were protected by attorney-client privilege.
A department lawyer typically attends the review board's meetings.
In September 2021, six months after Gore first named Martinez his undersheriff, a federal appeals court ruled in an unrelated case that businesses and public entities cannot use the pretext of attorney-client privilege to withhold documents from plaintiffs.
In that case, the court said documents need to pass the "primary-purpose test" — meaning that in order for a record to be reasonably withheld, delivering legal advice must be its primary purpose, not simply one of its purposes. That case is now before the Supreme Court.
The sheriff's internal review board serves two roles, Jun argued in the Greer case. Although the board consults with legal counsel, it also conducts a thorough review of incidents to determine whether an employee violated department policy or whether policies or training should be revised.
The department can't have it both ways, Jun argued in court papers.
"An entity may not immunize all business discussions by simply placing attorneys in the same room — which is precisely what the Sheriff's Department does by requiring its legal adviser to be present during CIRB meetings," she wrote.
The federal judge presiding over the Greer case agreed.
County lawyers appealed but lost. Last week, the county handed over several departmental reports to Greer's attorneys, although they remain under seal pending a hearing next month.
The internal findings do not reflect "anything that was really, truly legal advice materials," said attorney Julia Yoo, who co-represents Greer. "They didn't give them to us because we agreed those should be protected."
David Loy is the legal director of an open-government nonprofit called the First Amendment Coalition.
Loy said elected officials — especially those in law enforcement, who have the authority to arrest and detain people — should always promote transparency and accountability across their agencies.
"These reviews are especially important because the public has a vested right in knowing whether, why and how jails follow their own policies," he said. "There's nothing more basic than that."
Loy said releasing summaries of internal review findings does not appear to coincide with what the newly elected sheriff promised last year.
"In all fairness, I'm not sure they are obligated to disclose these reports under the Public Records Act," he said. "But they should."
A hearing is scheduled in federal court for Feb. 8 to determine whether the internal Sheriff's Department reports provided to the Greer legal team should be unsealed and viewable in the public court file.