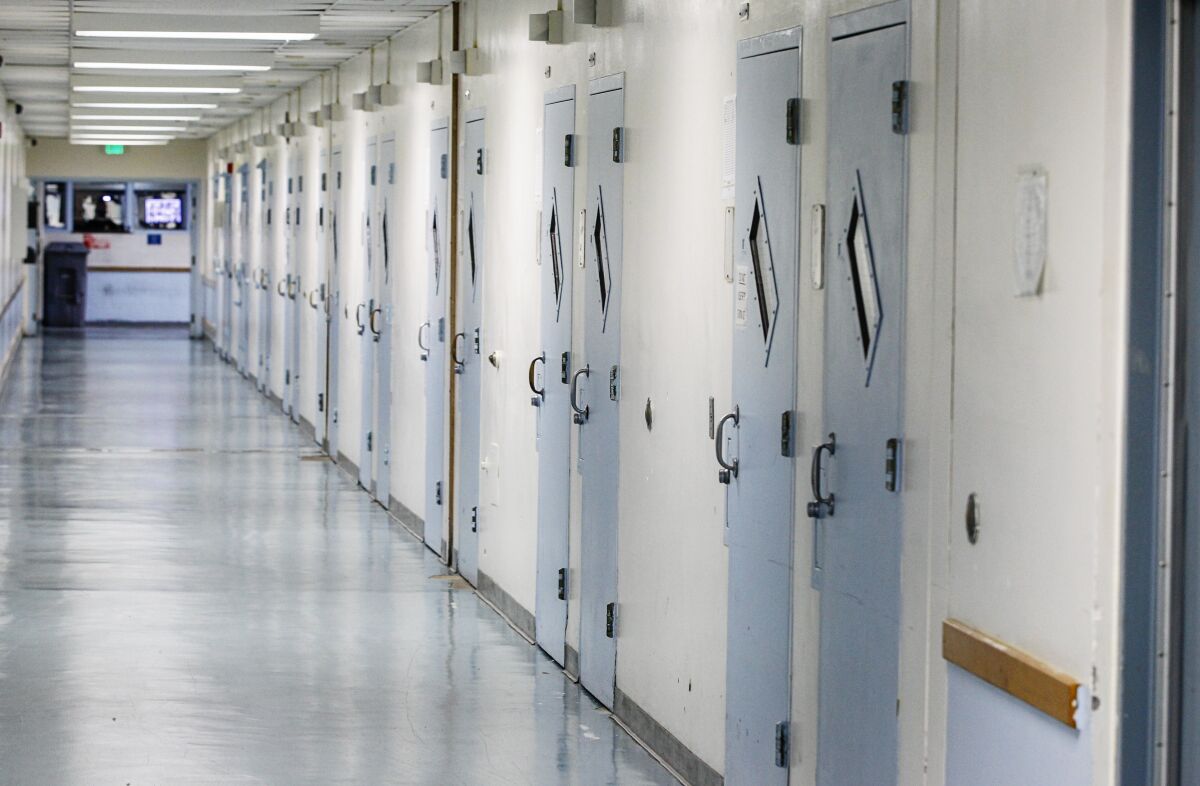 Less than three days before he died in juvenile detention in 2021, Alan Arguelles had overdosed on fentanyl and was taken to the emergency room — but no one contacted the 16-year-old's mother, she says in a lawsuit filed Friday in federal court.
Instead, Arguelles was treated and returned to his room in the Kearny Mesa facility. The next evening, he obtained another dose of fentanyl there.
Despite a policy requiring that young wards be checked on every 15 minutes, more than 10 hours passed before Arguelles was found dead in his room the morning of Sept. 8, a portable DVD player resting on his chest.
Brenda Arguelles' lawsuit argues that after Alan was treated in the on-site ER, facility staff should have known he was at risk for overdose and needed to be closely monitored.
"Ms. Arguelles has been grieving the loss of her son for almost one and a half years without answers as to how this tragedy happened when her son was supposed to be under close supervision while he was in juvenile hall," said her attorney, Kimberly Trimble.
"We hope that this lawsuit provides a way for Ms. Arguelles to get her answers and also holds the County accountable for those who failed in their duties to care for her son while he was in their custody," Trimble added.
State regulations require staff in juvenile detention facilities to check on their young wards every 15 minutes, but Arguelles' autopsy report suggests he was unmonitored for hours.
"The facility administrator shall develop and implement policy and procedures that provide for direct visual observation of youth at a minimum of every 15 minutes, at random or varied intervals during hours when youth are asleep or when youth are in their rooms, confined in holding cells or confined to their bed in a dormitory," the regulations say.
The lawsuit also argues that staff failed to keep fentanyl out of the juvenile hall. Arguelles' autopsy report notes that he was last seen "leaving cell 404 (whose) inmate was suspected to be dealing fentanyl."
A spokesperson for the county probation department said he could not comment on the information in the autopsy report and that aside from the one that caused Arguelles' death, there were no instances of suspected fentanyl use in the Kearny Mesa facility in 2020 or 2021.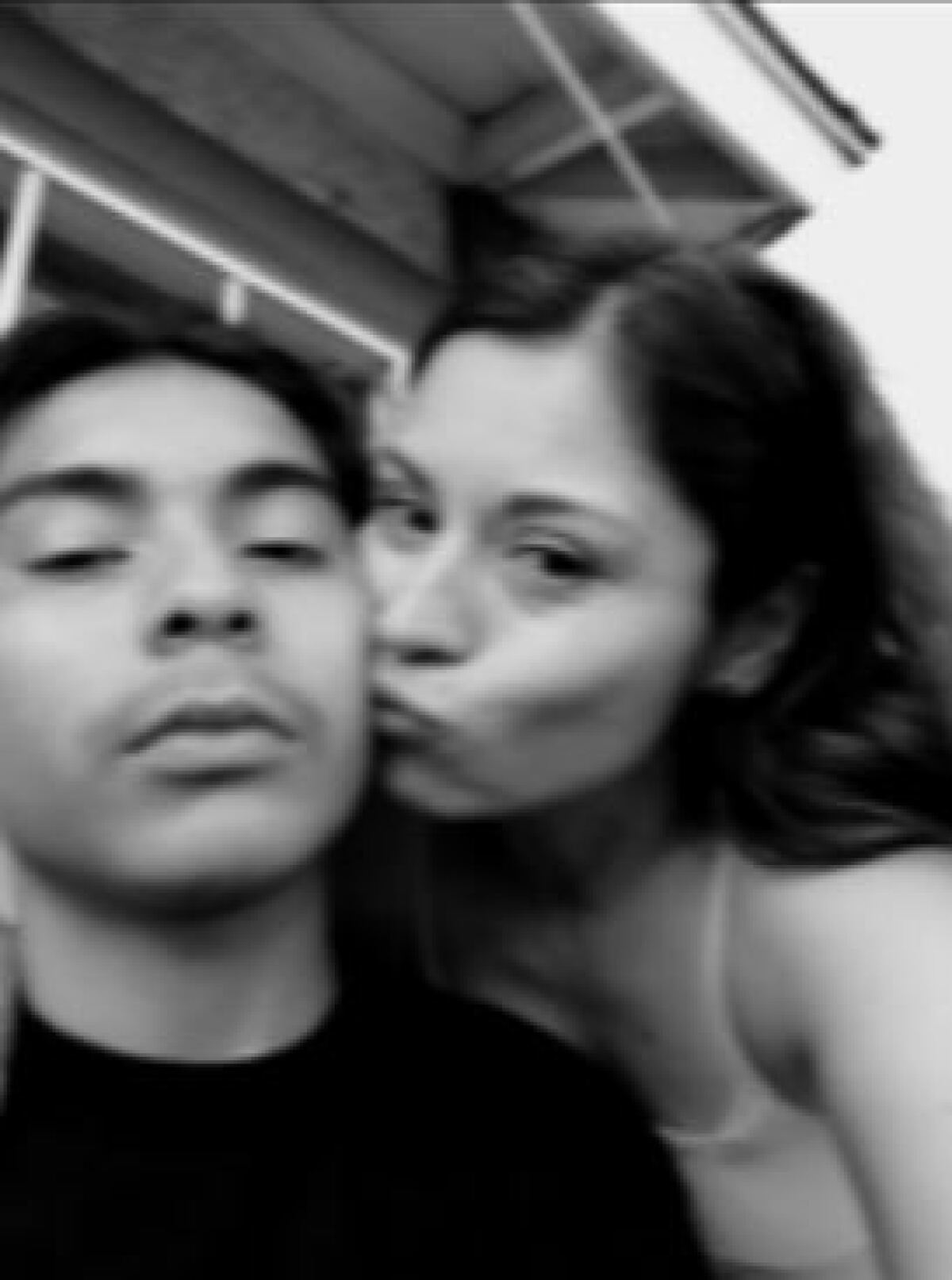 Arguelles was the eldest of four children, the lawsuit says. He had a penchant for skateboarding and plans to become a mechanic when he grew up.
In late May 2021, he was was taken into custody after being admitted to Rady's Children's Hospital for being under the influence of alcohol, marijuana and methamphetamine, the lawsuit says.
During an assessment by a psychiatrist, the lawsuit says, Arguelles reported using drugs "to escape symptoms of hopelessness, insomnia, irritability, and feeling sad more often than not." He struggled in school and had been diagnosed with acute post-traumatic stress disorder.
In juvenile hall, he was prescribed a trio of medications: Zoloft for depression, melatonin to help him sleep and Prazosin to quell nightmares.
During visits, both in-person and via video, Brenda Arguelles noticed that her son "appeared bloated, swollen, had bruises on his cheeks and palms, and was acting lethargic," the lawsuit says.
You may occasionally receive promotional content from the San Diego Union-Tribune.
"Ms. Arguelles observed her son becoming progressively more disoriented, confused, and slow," she says in her lawsuit. He repeatedly fell asleep during phone calls or video visits. He blamed an increase in his medication dosages, the lawsuit says.
"No county employee had informed Ms. Arguelles of that increase," nor did staff respond to multiple phone calls she made to express her concerns, the lawsuit says.
Alan Arguelles was scheduled to be released on Sept. 26, 2021.
The lawsuit notes that probation department policies stress that youth are to be watched closely at night — the "critical period prior to midnight is when most problems … are likely to occur."
The policy underscores that officers are to be alert to possible incidents during this time and are "not permitted to watch television or listen to the radio before midnight" and that it is "imperative" for staff to confirm signs of life.
"Actual signs of life are seeing movement of the youth, including the rise and fall of the youth's back and chest while breathing; or seeing the youth's skin and hearing them breath/snore, or the youth responds to verbal engagement," the policy says.
According to Arguelles' autopsy report, he was last seen alive at 8:30 p.m. on Sept. 7.
The report makes no mention of safety checks, saying only that he was found at 7 a.m. the next day when staff "entered his cell to perform a routine check."
The report notes that he had "a portable DVD player resting on his chest." There was a "large amount of foam" coming out of his mouth — an indication of a fatal overdose.
Ryan Marino, an emergency physician and medical toxicologist who reviewed Arguelles' autopsy report at the Union-Tribune's request, said what it described was consistent with a "somewhat protracted overdose."
"At some point, between the (evening and morning) checks, there would have been a window of time where there were outward signs of overdose and the decedent would have still been alive," he said.
He said it was "disturbing" that the report made no mention of any medical staff trying to administer naloxone, a medication that can reverse an opiate overdose.
A probation department spokesperson said juvenile hall probation officers started carrying naloxone in May 2022.
Prior to that, naloxone kits were available in the intake area, and a kit was available at the control desk in each housing unit.