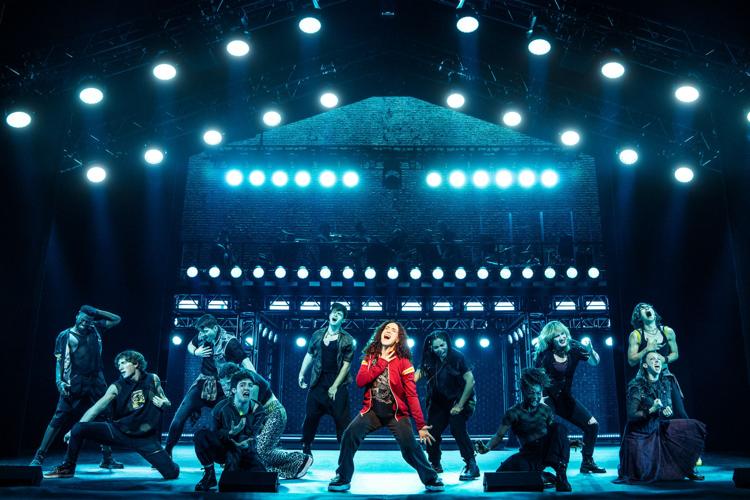 "Jagged Little Pill," the musical based on the groundbreaking 1995 Alanis Morissette album of the same name, explores themes of pain, healing, and empowerment. While on Broadway it received 15 nominations, the most of any show in the 2019-2020 season, and won two Tony Awards. It was also nominated for Best Musical Theater Album at the Grammys.
While the show may no longer be playing in New York, it is currently on a North American tour and will be coming to The Kimmel Cultural Campus' Academy of Music from Jan. 3-15.
Charles P. Way, a member of the ensemble and swing performer in the show, has ties to the Philadelphia area being a graduate of the University of Arts. "U Arts was my golden ticket into finding myself where I am now," Way said. "I started there as a jazz major. It was one of the few schools that I could find that had a jazz concentration and I realized that I really wanted to concentrate on ballet. I am so glad that I did because now I feel like I have the tools to perform with a sense of longevity."
"Jagged Little Pill" is his first major Broadway role. He shared his thoughts on the show and the thrill of bringing it to the masses.
"In college, around senior year, I started to take some time out on the weekend to go to New York and audition for things that felt right for me and I really fell in love with the city. I had been a couple of times before to see a few shows like "The Lion King" and "The Color Purple." I know this is something that I think I might want to do and at the time while I was in school. I was attempting to figure out what path I wanted to take to get to where I am now. I ended up going the concert world route. I was performing with ballet companies for a little while and realized that wasn't my dream. I started to concentrate more on musical theater, " he said.
Charles, being a little younger, missed the album's initial release. He explained how he became acquainted with the music, which led him to the musical.
"I first became familiar with the Alanis Morissette songs before doing this project. One of my favorites was from the "The Devil Wears Prada" soundtrack. I don't specifically remember the title but I recall the scene and stated this is such a good song. I later learned a good friend was attached and I was thrilled for him. I noticed afterward that they were holding auditions for it and was like let's see how that goes. I loved the process and learning the music, learning the show. It's always different, in the sense that I'm in a swing role, because I am always playing a different part. It's just awesome."
While the show may have closed in New York, it is now on tour, allowing people all over the United States to see it.
"I think when there is a will there is a way. It's one of those shows that is so special, it has to find its way into people's hearts. "