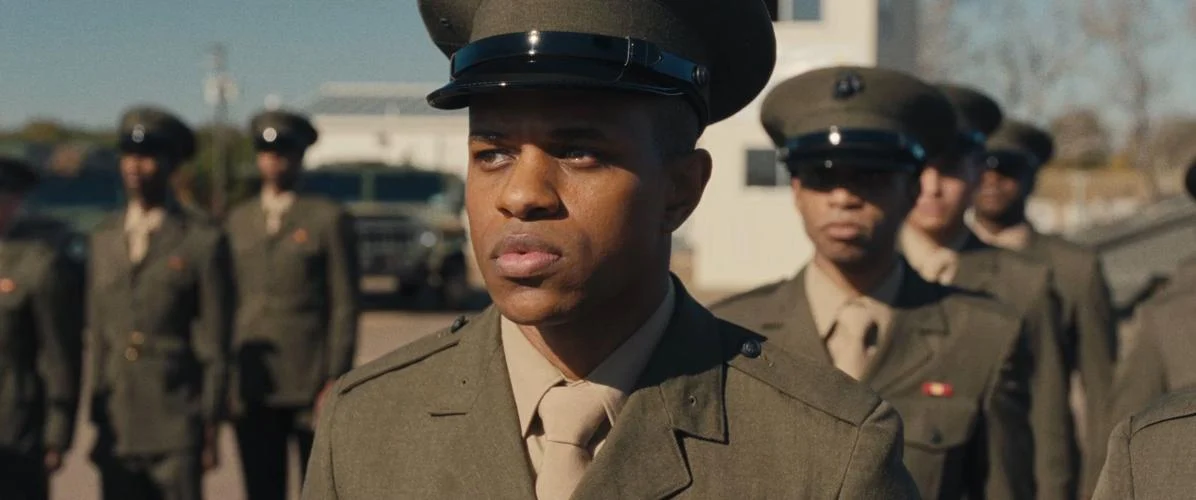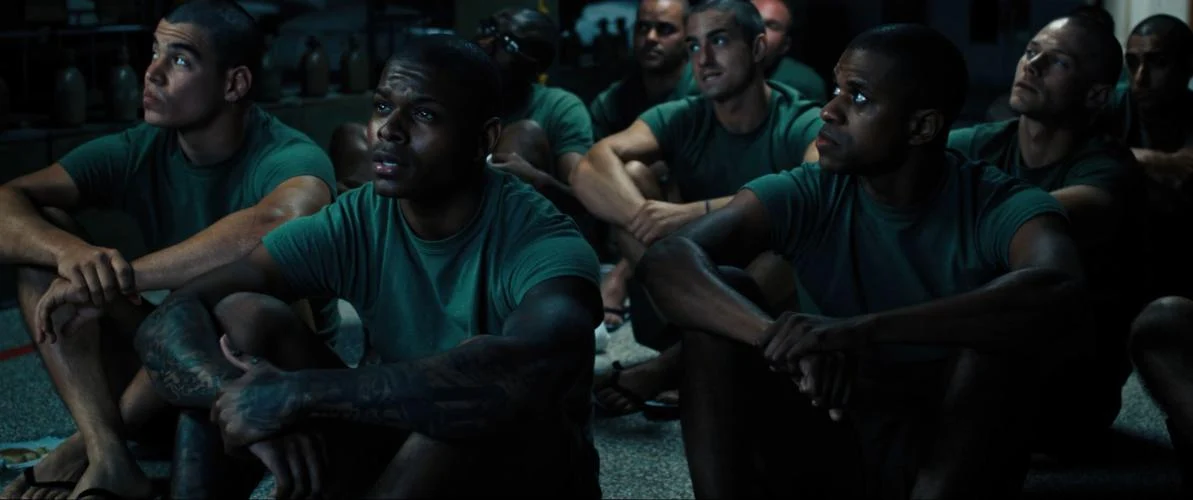 Jeremy Pope has an impressive resume despite being only 30 years old. The two-time Tony nominee, Emmy nominee, and Grammy winner has successfully transitioned his talents from the stage to television and now the big screen.
In "The Inspection," he plays Ellis French, a character based on the real-life story of director/writer Elegance Bratton. French, a homeless gay man, had been living on the streets since his mother kicked him out due to his sexual orientation. He enlists in the Marine Corps as a last resort in order to have stability in his life.
Pope, who is openly gay himself, shared how this story spoke to him and what it mean be in such a moving film.
"I read the script. I had an agent that said I think you need to connect with Elegance. I think you guys are off similar creative minds and hearts and she wasn't wrong. I was able to read the script and fell in love with the words on the page but I had so many questions. I wanted to know what happened, if he ever resolved things with his mom and all of those things," he stated.
Sadly Bratton's mother wasn't able to see the film. She passed away a few days after the movie was greenlit. "The film was a continuous attempt to reach out to her," Pope shared.
The actor also felt a need to protect the vision and story that Bratton wanted to tell.
"You open it up to the world to have opinions and critiques on things that were very hurtful and painful to him. I wanted to be the person that the audience met before they met Elegance," Pope said.
The other important aspect of this film is showing how members of the lgbtqia+ community, in spite of the world telling them they aren't wanted, chose to serve with courage and valor.
Pope explained "He served during the 'don't ask don't tell' era. This is a community that isn't protecting our lgbtqia + members, who are there to be of service. Who is there to protect our man to the left and to the right? For Elegance, it was important to give light to our members who gave their lives to be of service to our country."
Some viewing this film may think this is a pro-military film which it is not. Pope clarified, "This is a pro-truth film. Elegance was kicked out of his house for being gay. He had very little resources and very little opportunities but in joining the service, he was given a responsibility and that responsibility was to protect his fellow Marines. By him having that responsibility, it gave his life purpose. The world had shown him, being a Black man, the world isn't going to protect you, you're going to die on these streets. He thought if I die in service maybe I'll matter to someone."
Ultimately, what turned out to be a lifeline for Bratton led him to this career. Upon joining the Marines, he was assigned to be a combat camera production specialist in Hawaii shooting videos and taking photographs.
"It literally becomes a step forward, a direction and a foundation on which to build on. Elegance was homeless for ten years. This wasn't his first attempt at survival but you're down on your luck and this was his way in, his way into access and maybe in this opportunity of being of service maybe my mom will finally love me," Pope so eloquently said.
"The Inspection" is also an opportunity for the Black community to continue the conversation about how we treat our Black brothers and sisters who identify as lgbtqia+. This film examines how we can help those who need understanding and support while also examining our own biases.
The Inspection is currently in theaters around the country.