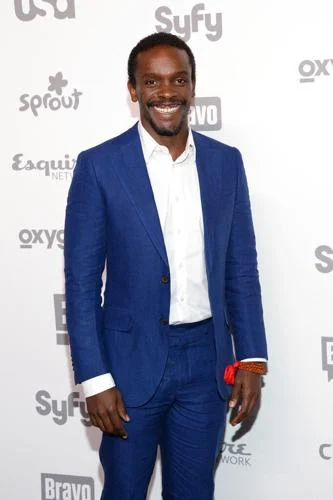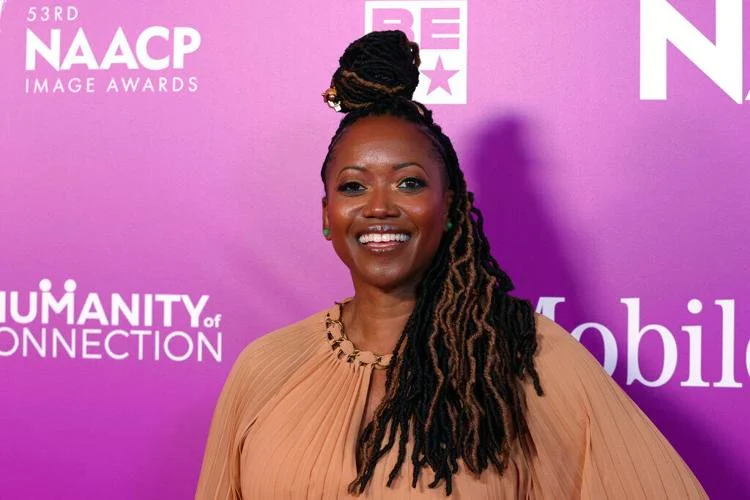 The Sundance Film Festival draws a large crowd to the mountain in Park City, Utah, each year. The event was canceled the previous two years due to COVID, but it appears that things are back on track this year. The festival has proven to be a strong venue for many award contenders and a place where unknowns become industry insiders; it even produced the previous year's Best Picture winner, "CODA."
There are some Black-centered films worth seeking out at an otherwise overcrowded film festival.
Inez is relocating from shelter to shelter in mid-1990s New York City, struggling yet shamelessly on her own terms. Terry, her 6-year-old son, is in foster care, and she is unable to leave him again, so she abducts him in order to make a life with him. As the years pass, their family expands and Terry develops into a bright yet reserved adolescent, but the secret that has defined their lives threatens to destroy the home they have so improbably constructed.
Tender caresses and enveloping embraces open doors into Mack's life as a Black woman in Mississippi. The expressionist journey is an ode to connection — with loved ones and with place — as it winds through the anticipation, love, and heartbreak she experiences from childhood to adulthood.
Jacqueline, the formerly wealthy daughter of a government loyalist, finds herself struggling to survive on a Greek island after fleeing war-torn Liberia. She gives tourists on the beach foot massages, steals food to survive, and squats in caves and abandoned buildings. Jacqueline is haunted by memories of her homeland and the violent uprising that forced her to flee in the evenings. Jacqueline takes a chance on friendship when she meets Callie, a lonely American tour guide.
Gia is a young mother who is fighting for her children's lives. Her son and daughter are in foster care, and her unborn child may be taken away as well. She's barely making ends meet while juggling work and court-mandated classes. Gia adores her children, but how will she provide them with the future they deserve?
"The trip to Mars can only be understood through Black Americans." — "Quilting the Black-Eye Pea" by Nikki Giovanni
The revelation of legendary poet Nikki Giovanni serves as a springboard for an inspiring exploration of her life and legacy. Giovanni encourages us to imagine a future where Black women lead and equity is a reality through a collision of memories, moments in American history, live readings of her poetry, and impressions of space.
Bethann Hardison, a fashion revolutionary and model turned agent and activist, knew that Black is beautiful long before the fashion industry did. Hardison has been at the forefront of major representational shifts in fashion, from walking runway shows alongside Iman to discovering supermodels like Tyson Beckford and mentoring icons like Naomi Campbell. Catalyzing change necessitates ongoing championing, and as the next generation assumes leadership, Hardison reflects on her personal journey and the cost of being a pioneer.
Director Lisa Cortés's eye-opening documentary blasts the whitewashed canon of American pop music like a quasar scorching past the gaslight. "Little Richard: I Am Everything" sheds light on the Black and homosexual roots of rock 'n' roll and establishes the genre's genesis: Richard Wayne Penniman.
Killian Maddox resides with his elderly veteran grandfather, working out obsessively between court-ordered therapy sessions and part-time shifts at a grocery store where he has a crush on the pleasant cashier. Though Killian's inability to read social cues, and maintaining control of his volatile temper exacerbates his sense of alienation in a hostile world, nothing dissuades him from pursuing his fiercely guarded dream of becoming a bodybuilding superstar, not even doctors' warnings that he is causing irreparable harm to his body through his pursuit.
In the coastal community of Iyi, the respected Mama Efe acts as a conduit between the locals and the all-powerful water goddess Mami Wata. Efe's daughter, Zinwe, and protégé, Prisca, warns him of discontent among the villagers after a small boy is killed by a virus. Conflict erupts with the abrupt entrance of Jasper, a mysterious rebel deserter, leading to a violent collision of beliefs and a crisis of faith for the inhabitants of Iyi.
This incisive coming-of-age personal essay on love, and what it means to become human in the setting of race, explores the recollections and experiences of Milisuthando Bongela, who grew up unaware of apartheid until after it had ended.
Dom and Yas's paths cross at the worst possible moment: while Dom is ugly-crying in a bathroom stall, preparing for an embarrassing dinner with his ex-girlfriend who cheated on him with his best friend. Yas, who is nursing her own breakup wounds, decides to plunge into the conflict as Dom's date to dull the sting. What follows is a day of spontaneous and joyful mayhem as two Londoners in their twenties wander Peckham's karaoke bars and playgrounds, inching toward the possibility of opening their hearts once more.
This is the authoritative history of the Meatpacking District in New York City, as told by the transgender women of color who founded it. Transgender sex workers who lived, worked, loved, and died in the neighborhood were concealed by the district's now-corporate, pristine façade. Outcast from the workforce, trans women of color turned to'The Stroll' as a way of survival. Their perspective and ideas offer a thorough record of how aggressive policing and actual violence both contributed to and threatened mass gentrification in the current physical environment of Manhattan.
Peter Nicks returns to Sundance ("Homeroom," 2021 Sundance Film Festival) with his documentary "Stephen Curry: Underrated," an intimate look at NBA superstar Stephen Curry's improbable coming-of-age at tiny Davidson College, where, under the guidance of coach Bob McKillop, the team made an exciting run in the 2008 NCAA tournament. With access to Curry throughout the 2021 season, the film also chronicles the Golden State Warriors' bid to win another NBA title after one of the franchise's worst seasons.