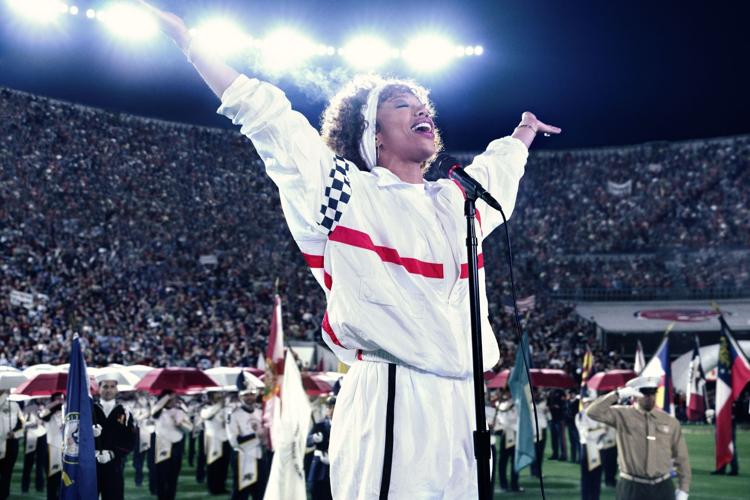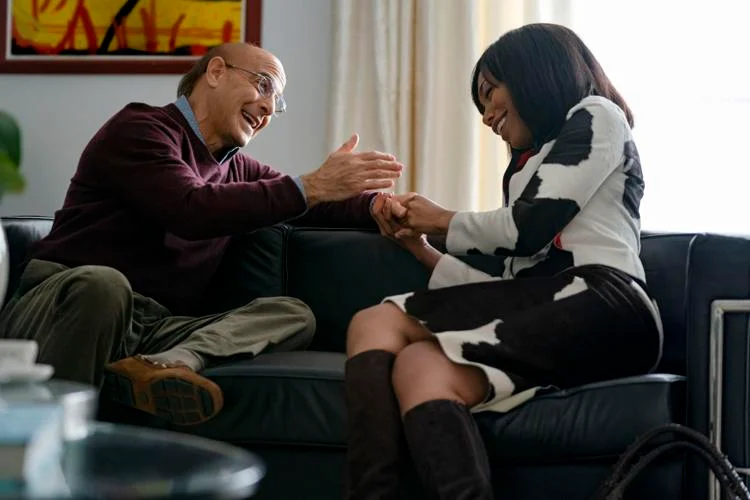 Whitney Houston was one of the most popular singers of all time. While her ending was tragic, the chapters in between were filled with historical firsts and a musical legacy that will live on forever. She possessed one of the most distinguishable voices ever heard. Telling her life story would be no easy task, especially given the community of people who have known her since childhood, a mother who is still dealing with the fact that she has lost not only her only daughter but also her granddaughter and friends who have worked with her over the years. The task of laying the groundwork for the film that would tell the singer's story was assigned to director Kasi Lemmons and writer Anthony McCarten.
In the new Sony Pictures Film "Whitney Houston: I Wanna Dance With Somebody," they set out to introduce the singer to a whole new generation and remind lifelong fans of her greatness with newcomer Noami Ackie, who plays Houston in the film.
Director Kaci Lemmons shared how she prepared to tell the singers story, "As soon as I got over the terrible daunting of considering taking it on, I really leaned into my relationship with Whitney and the relationships of all of the people I had access to. What an incredible gift. I had access to the people that were helping to produce the movie and I also knew some people that knew Whitney so I talked to everybody. I really focused on the picture that was coming out of that conversation and the relationship that she had."
She shared the added task as a Black woman keeping the story of Whitney accurate and loving.
"There was no way I was going to be disrespectful, it wasn't what we set out to do. So I knew that this was going to be done respectfully and that for me was about love and for me was a loving tribute like a love poem," Lemmons said.
Whitney's relationship with Robyn Crawford (Nafessa Williams) is one of the topics covered in "Whitney Houston: I Wanna Dance with Somebody." It's a relationship that made headlines but was never fully explored. Crawford only recently began to discuss her feelings for the singer while promoting her book.
"I knew a good bit about her. I knew she was her executive assistant. I knew that she was her best friend. I heard rumors of them being lovers but no one really knew for sure but I was just excited for wanting to be part of a film that wanted to explore that. I was really excited to know that it wasn't just another Whitney Houston movie, that's what attracted me the most, that we were telling a different story and that we were showcasing things about Whitney that the world and her fans didn't know," is Williams' take on the project. It was her job to bring Crawford to life.
The heaviest lifting went to Noami Ackie, who had to bring Whitney Houston to life.
"I started with the music. I grew up with her music and that was the first connection I had to Whitney. It felt only right that I start immersing myself with the music," was Ackie's approach to tackling the role.
She added "She really communicates who she is through the music she chose to record and share with us. After that, it's about digging into their movements, how she moves in an interview and how she presents herself in real life and of course on stage, followed by accent work. All these different elements took about eight months for me to kind of clue all together to create my portrayal of Whitney."
In this process of discovery it, Ackie said she learned a few things about the singer.
"I think there is something about Whitney and that gift she was given of her voice. It was so impeccable and so large and it's really simple, she just wanted to sing. I really believe that because I believe that about myself. It's not about a big audience. She could be singing in a small bar and she would have gotten that same joy from singing. The thing about having a passion for a job is that sometimes the balance can be skewed because it's so much fun and enjoyable you forget that there are other elements such as self care and making sure you put yourself first in other areas."
It's hard to tell the story about someone as loved as Whitney Houston who many feel left us way too young but the beauty of "Whitney Houston: I Wanna Dance with Somebody" is that a whole new generation gets to learn about the girl from Newark,NJ with the big voice.