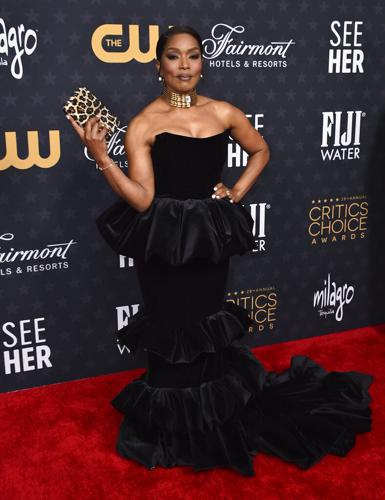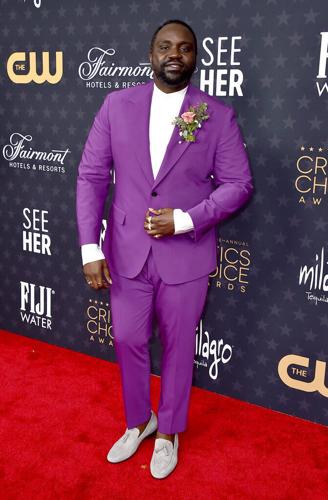 Oscar-winner Riz Ahmed and actress/producer Allison Williams announced the 95th Oscar nominations. As expected, there were some surprises as well as some familiar names. In light of last year's incident — yes, that one involving Will Smith and Chris Rock — the Academy is forging ahead with a new slate of nominees.
Some of the names we've heard so far this Awards season were read aloud early Tuesday morning. "Everything Everywhere All at Once," this year's darling, grabbed knobs for Ke Huy Quan, Stephanie Hsu, Jaime Lee Curtis and Michelle Yeoh, as well as writers/directors Daniel Kwan and Daniel Scheinert.
The film was also nominated for Best Picture, making it possible for there to be a Best Actress and a Best Supporting Actor of Asian-descent for the first time since Haing S. Ngor won for "The Killing Fields" 38 years ago.
Quan, who is making his acting comeback in "Everything Everywhere All at Once," is one of this year's feel good stories.
Angela Bassett was nominated for Best Supporting Actress, her second nomination since "What's Love Got to Do with It," and she is the clear favorite in this category.
Brian Tyree Henry will join Quan as a Best Supporting Actor nominee for his turn as James Aucoin in the Apple TV+ film "Causeway" where he portrays an amputee who is suffering from physical and mental trauma.
Ruth Carter will have the opportunity to design another gown for herself after being nominated for the stunning costumes she created for "Black Panther: Wakanda Forever."
If the academy is clever, they will have all of the best songs sung during the show, guaranteeing Rihanna's attendance for the nominated song "Life Me Up" from the "Black Panther" sequel. Oddly, if the song wins, director Ryan Coogler would receive his first Oscar, as he is one of the song's co-writers.
The most interesting category will be Best Actor with five first-time nominees.
Brendan Fraser, who is making a much deserved comeback, got the nod for "The Whale," Austin Butler for "Elvis," Paul Mescal for "Aftersun," Colin Farrell for "The Banshees of Inisherin," and Bill Nighy for "Living."
Today was a major turning point for Asian-descent talent. Black actors were recognized for their work in the supporting categories, but once again, we find ourselves discussing their absence from the leading categories. Halle Berry's historic victory was 21 years ago, remaining the only Black woman to win Best Actress.
Despite adding more members of color and vowing to become more inclusive following April Reign's viral tweet "Oscar so White," Academy voters continue to ignore work by Black actresses in leading roles. In a year when the academy could have had three women of color nominated for Best Actress, neither Viola Davis nor Danielle Deadwyler received nominations.
Black directors continue to be underrepresented in the Best Director category, with Gina Prince-Bythewood being overlooked for her work on "The Woman King." Furthermore, after women won in that category, men are once again the only ones recognizable. Sarah Polley, who directed and adapted the screenplay, was overlooked for her work on the haunting film "Women Talking."
Overall, this morning's announcement followed the pattern of this awards season, with Hollywood staples being recognized, and some who have been making the rounds this season, continuing to thrive.
Jimmy Kimmel will once again host the ceremony which will air on ABC March 12, at 8 p.m. EST/5 p.m PST.
For a full list of all the nominees see https://www.oscars.org/oscars/ceremonies/2023