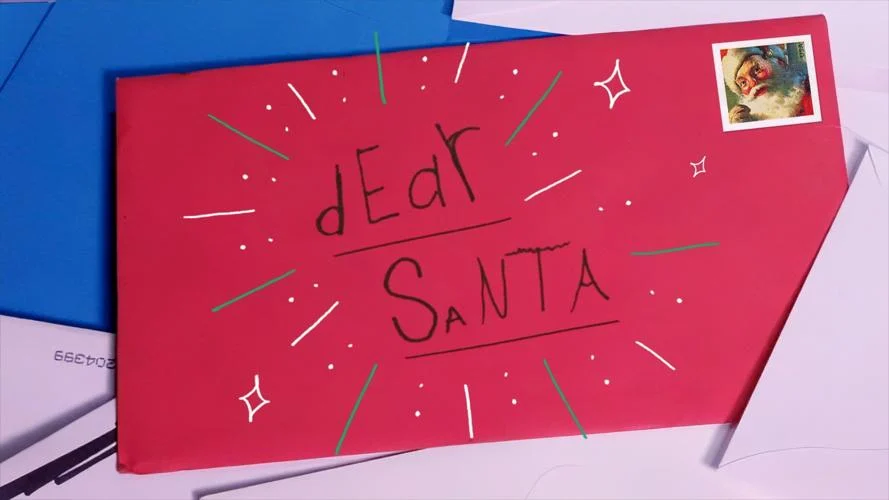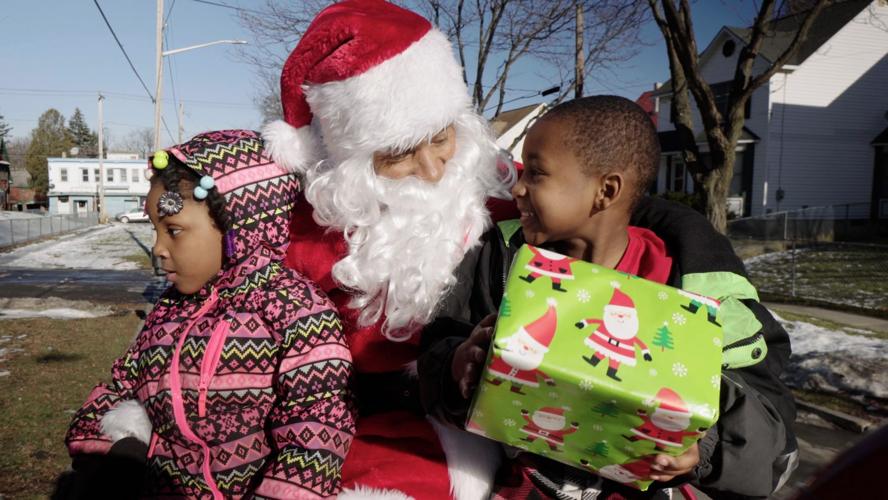 On the heels of the critically-acclaimed 2020 Christmas doc, "Dear Santa," (available on Hulu), about the United States Postal Service's famous Operation Santa program, this December, WPVI and ABC Local will present a new docu-series called "Dear Santa, The Series."
2022 marks the 110th anniversary of Operation Santa. Since 1912, thousands of children and families in need have addressed letters to Santa asking for everything from toys to the most basic of necessities. And each year, Santa, through the USPS, has collaborated with anonymous human "elves" to fulfill those requests by Dec. 25.
In this six-episode series from Philadelphia-native producer Brendan Gaul (who also produced the film), viewers will travel the country to meet some of Santa's most memorable letter writers, the human elves he enlisted to grant their Christmas wishes and the USPS employees who annually make everything possible.
On location throughout the United States, viewers will meet (among others) the extraordinary Philly postal workers who make OS ( Operation Santa) possible, recipients and adopters.
Producer Brendan Gaul shared his vision for the series and why it made sense to go from film to series.
"We are blessed with this property because there are not many things that are for sure these days but we know every year there's going to be a Christmas. The postal service has been doing this Operation Santa program for over 100 years. So when one thinks about creating a franchise, we know that 'Dear Santa' is right for that because we know that there will be new stories to tell."
The series differs from the film in that "the films were designed to find nationally the best stories and go chase them," Gaul explains "when we started having conversations with Disney about taking it to a series, we started talking locally. We are featuring local community stories. When we looked at gaps that ABC was trying to fill in for their programming across their top eight markets, this is a need for a series. We made a pivot and looked at the top ABC markets and made sure we told stories focused in those markets."
One of those markets was Gaul's hometown of Philadelphia along with New York, Chicago, Raleigh-Durham, Houston, Los Angeles, Fresno, and San Francisco. Additionally, the series will be available to all local ABC channels and Hulu.
Another outstanding aspect of the series is the collaboration between businesses and the USPS. Andree Yee, the professional of the year, is a member of Bicycle Exchange. They refurbish bicycles all year and give them to children whose families could not otherwise afford them during the holidays. It's good for the environment and helps children form lifelong memories.
Another plus is that "Dear Santa" is uplifting programming. The show showcases the best of our country and reminds us that we have more in common than we realize.
"We want to put positive stories of generosity and people helping each other regardless of where they come from and what they are and what they believe in this time of year out into the world. We want to inspire people to do some of this as well. Some of this is through Operation Santa but there are so many organizations, all across the country, that are doing great things in the communities and I am so happy that people are asking 'what can I do or how can I help'."
"Dear Santa" also shows how people from non-traditional Christian backgrounds are helped and want to help. This is most visible in a group of retired Jewish elders who live in a senior home.
"This is such a gem of a story in all of this. They found Operation Santa because the year before they had a movie night at their home and watched "Dear Santa," the movie and they decided we have to do this next year. It's one of the more profound stories that we feature in the series," Gaul stated.
The next two episodes of "Dear Santa" can be seen on Christmas Eve at 1 p.m. and 1:30 p.m. on Channel 6 ABC.