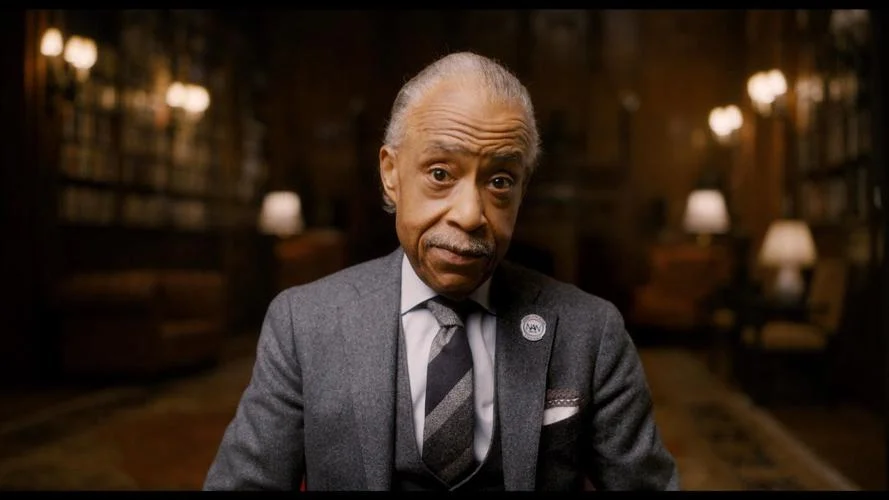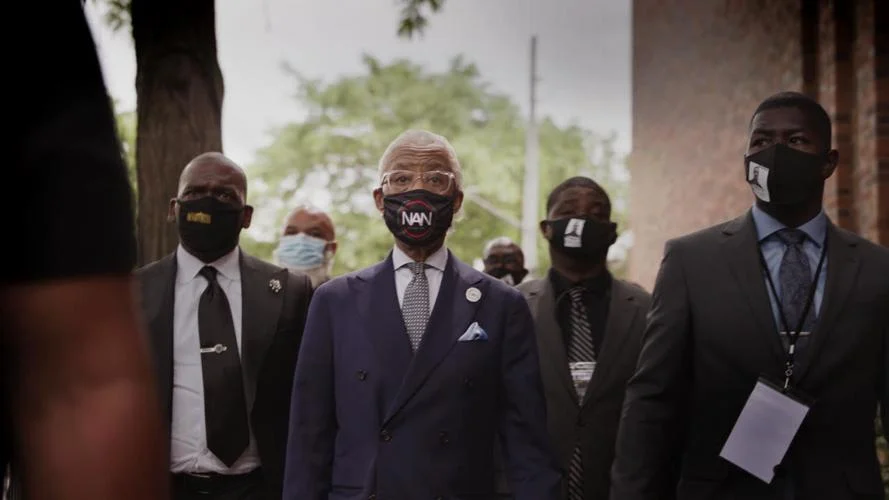 Many people have strong feelings about Rev. Al Sharpton. Some call him an activist, others call him a disruptor, but he's never been called quiet. The new documentary "Loudmouth" introduces the audience to the man and explains how his path was shaped.
He was born to a single mother in New York City and cites James Brown, the Godfather of Soul, as one of his many influences. Love him or hate him, his work with his organization the National Action Network helped utilize the media via his many protests that brought attention to a very volatile New York in the 1980s and 1990s.
At the young age of 68, Sharpton explained what made him say yes to a documentary on his life and what he learned along the way.
"When John Legend and Kedar Massenburg came, they said they wanted to do this documentary and said they wanted to do it for theaters and later on cable due to the fact that there wasn't any documentary of any known well living Black person. Why do we have to wait until they die? I responded by saying it sounds right but there are two things you have to think about: you have no editorial control and we have a white director because we want someone that's neutral," he said.
It took him two days to agree to those terms. "It was important that we tell the story and tell it now, especially for younger people that don't know that I wasn't born during Trayvon Martin, neither was the movement. Many of the things they are doing now, we did in the 80s and the 90s with the National Action Network," he added.
The key he wants to convey is "that it's always been a struggle. You win, you lose and you keep going."
On December 20, 1986, three African American men were assaulted in Howard Beach by a mob of white men, resulting in the death of Michael Griffith. This was one of the events that catapulted Sharpton into the national spotlight. A march was organized by the Rev a week later. Residents hurled racial epithets at the protesters as 1,200 marched through Howard Beach. It was a snapshot of New York at the time.
In 2020, it was George Floyd. Even with being at the heart of these recurring events, Sharpton still sees progress.
"I think of how I sat on that stage and watched Barack Obama being elected President of the United States. I was a guest of the President of the United States and I thought about how my mother couldn't even vote in Alabama where she was born until she was 39. I think about how we marched to free Mandela when I was a student and how I was in Johannesburg the night he was elected president of South Africa. So, I try to think of the moments of victory that were improbable. When I was Shirley Chisholm's Youth Director of Presidential Campaign in 1972, we never dreamed we'd see a Black woman as Vice President like Kamala Harris. We may go back to the same scenes but we have had breakthroughs," he shared.
He adds "if we have enough breakthroughs, we can keep stopping what happened at Howard Beach and to George Floyd from happening again."
Utilizing the media to his advantage has been one of Sharpton's many accomplishments. Before social media, he was quite skilled at orchestrating media attention to ensure that truth and awareness were at the forefront.
"It's important that we tell our story and control the narrative. That's an important part of the film because without that you're depending on the media with those that chose how they want to cover it and how they want to project you," he said.
"Loudmouth" not only provides us with insight into Sharpton's activism career. The audience gets to see his happy side. Young people need to see someone like him who has stepped up when Black people have been at their lowest and can still be upbeat and optimistic.