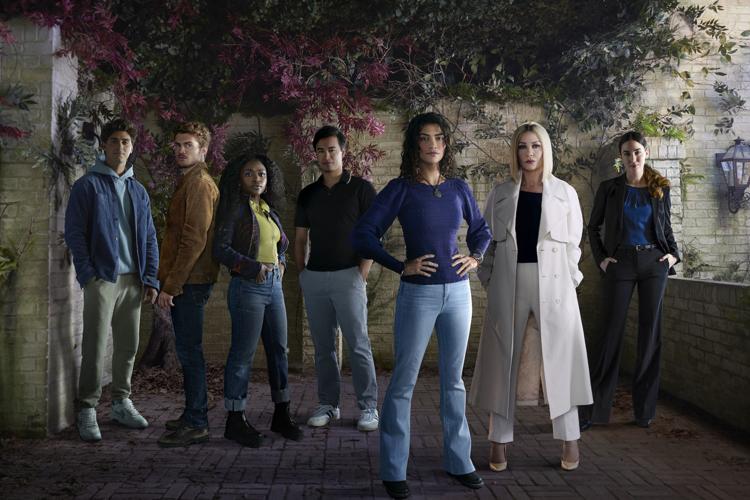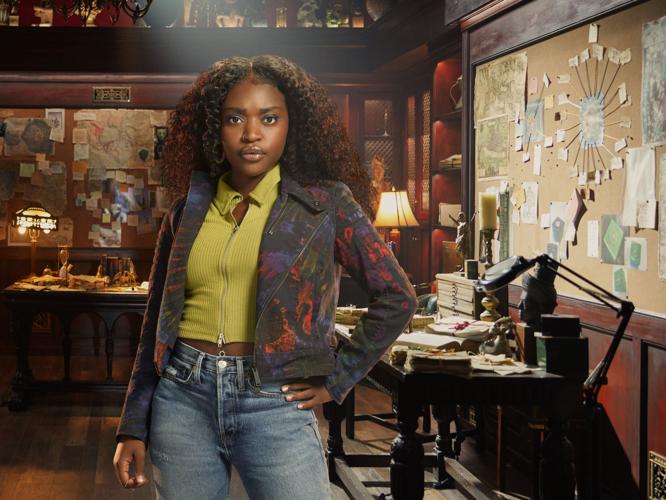 "National Treasure" was a hit movie starring Nicolas Cage in 2004. The film is most notable because he was bold enough to say "I'm going to steal the Declaration of Independence," an ambitious and far-fetched statement he accomplished with some exciting hiccups along the way.
The entertaining aspect of the film is that it motivates viewers to determine whether any of the outlandish, yet logical, theories Cage espouses were true. Fast forward to 2022, and "National Treasure" is now extended to a television series.
We have a new group of young heroes attempting to solve the mysteries of U.S. history. A new heroine in "National Treasure: Edge of History," Jess Valenzuela (Lisette Olivera) is now looking for Latin American Indigenous history. If you have a heroine, you must have a villain. Catherine Zeta-Jones plays Billie Pearce, who is determined to get her hands on the treasures at any cost.
The series' backdrop is New Orleans/Baton Rouge, making it a visual adventure.
Jess' friends and fellow adventurers include Zuri Reed as Tasha Rivers, Jordan Rodrigues as Ethan Chow, and Antonio Cipriano as Oren Bradley. They discussed what it was like to be a part of this franchise and what they hope the public takes away from it.
The titular character is Jess Valenzuela, she is DACA (Deferred Action for Childhood Arrivals) recipient which gives her character a unique aspect. Despite her status, she is well-versed in American history.
Olivera addressed this by saying, "First of I was incredibly inspired by Abigail in the first film; she wasn't born in the United States either, but she tells them 'I am American, I just wasn't born here,' and she has such a vast knowledge of this country. I think it's so unique for Jess in particular because she lives in both worlds, and she's also being told that she belongs to neither. I like that throughout the season we get to see her explore what that means, and why being American to her is so special."
Reed, who hails from Philadelphia, portrays Jess's best friend and roommate, Tasha. Reed described her experience on the show, "I was familiar with the movies but reading the script, it was just so cool. While it wasn't based in Philly there's so much history in Baton Rouge that people aren't aware of, and it was great diving into the history."
Lyndon Smith, who portrays FBI agent Ross, expounded on how the show can help peak the interest in history for young viewers in a fun way.
"The heart and soul of 'National Treasure' has always been the history we get to expand out in this series and incorporate other cultures' history," said Smith. "There is something powerful that happens when you learn about other cultures."
Valenzuela's friendships and support in her attempts to seek the truth are an additional strength of the show.
"It's a show for the whole family just like the films, incorporating history with a fun twist," said Cipriano.
"The Wibberley's (the writers) did a great job of taking synopsis of the film and adapting it to the modern world, especially via today's technology," said Jake Austin Walker, who plays Liam on the show.
The diversity of the actors is another advantage of this show. It is never forced, and every character has agency.
"It's one of our strengths," Rodriguez explains. "We have such a young cast and it's really about the relationships ... we are not playing into stereotypes, and learning more about how we work together as a team. In the end we want the audience to feel like they are part of this team, and root for them."
Zeta-Jones is a well-known actress from films like "Chicago" and "Ocean's Twelve," and most recently Netflix's "Wednesday," explained what drew her to the role of the playful but evil Billie Pearce.
"I always like to find a little dark side in everything that I do. In ten episodes we get to meander through and find all these little nuances, and being a blond in this added extra fun," said Zeta-Jones. "One of my passions in life is to travel and learn about the history of said country. So this show was right up my alley."
"National Treasure: Edge of History" in its own element that, like its predecessor, expands on actual history. It's also a story about a young immigrant girl who, with the help of her friends, leans into her love of history.