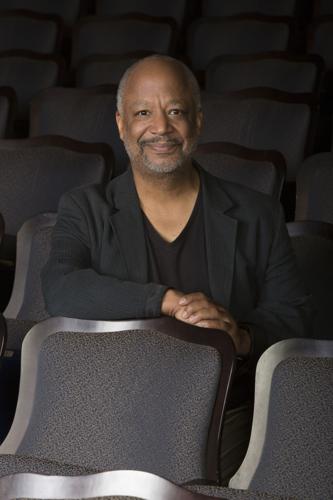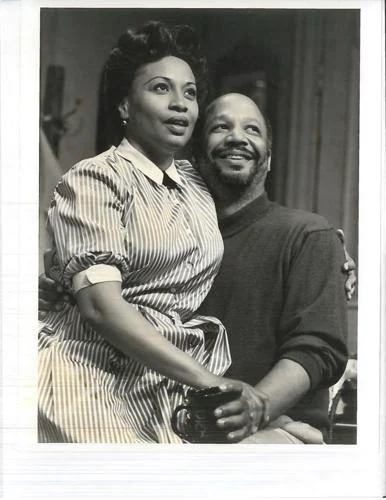 Sheldon Epps is seasoned Broadway director with many productions under his belt from on/off Broadway to London and many theaters here in the United States. He's also an author who's written a book titled "My Own Directions: A Black Man's Journey in American Theatre." Additionally, he's a celebrated television director who most recently directed the hit Netflix show "The Upshaws." This year, he added his touch to holiday films with "Christmas Party Crashers."
"The uncovering of the dirty little secret on Broadway," is the way Epps shares the motive behind his book.
Coming from Broadway, where there has been a record number of plays written by Black Playwrights this year, he explained why now was a good time to publish a book.
"The book was in fact motivated by 2020, with the COVID isolation, the movements like Black Lives Matter and these conversations about racism in the American theater. The need for more inclusion and equity and diversity really exploded but my book shows that I have been having those conversations for the last 30 years," he said.
Holiday films, is another genre that Epps is trying to make more Black. Black audiences are some of the biggest consumers of holiday films however it wasn't until recently that more films starring, and created by Black people have become the norm.
"Here is the thing that America has missed for a long time in the production of theater, film and television is that Black Americans also love great stories whatever those stories are. The Black audience in America is as discerning and as tasteful as the white audience and they want to see great stories and they particularly want to see great stories about their lives. BET was very smart to realize what a huge audience Hallmark has and to capitalize on it via audiences of color. ," he explained.
"Christmas Party Crashers" available on BET + is the film Epps directed. It stars Skye Townsend, Jaime M. Callica, and Kajuna S. Marie. The film is about two grifters that met after crashing the same millionaire's Christmas party. They vow to work together to achieve each other's "objective," not knowing that they would find something more than money or fame could bring — real love.
Epps shared why he wanted to helm "Christmas Party Crashers." "What always drives me to any project is the writing. The writing was very smart, very classy, it actually reminded me of one of those Katharine Heburn/Gary Grant films. It was stylish, romantic and classy."
He hopes to emphasize the significance of accurately portraying the varied experiences of African American artists.
"I am interested in highlighting stories that show us in the full spectrum of existence. I've done August Wilson Plays. I just did a play in Houston about a southern nurse midwife. I think those stories are important to tell but I also think it's important to see the other side."
Despite the fact that the industry still has more work to do, additional chances have become available thanks to streaming services like BET +. Epps shared his thoughts on the development of contemporary television.
"When I first started directing television there were four networks, ABC,NBC, CBS and FOX, that was really it. UPN and CW came after, so there were more opportunities. There were only so many shows being made. Now is this universe of platforms that need products, that need material. So there are so many more outlets to get their work out there. This is a great thing because ultimately you only learn how to do the work by doing the work," he said.
Find a copy of "My Own Directions: A Black Man's Journey in the American Theatre" at a bookstore near you if you'd want further advice on how to succeed in the entertainment industry.