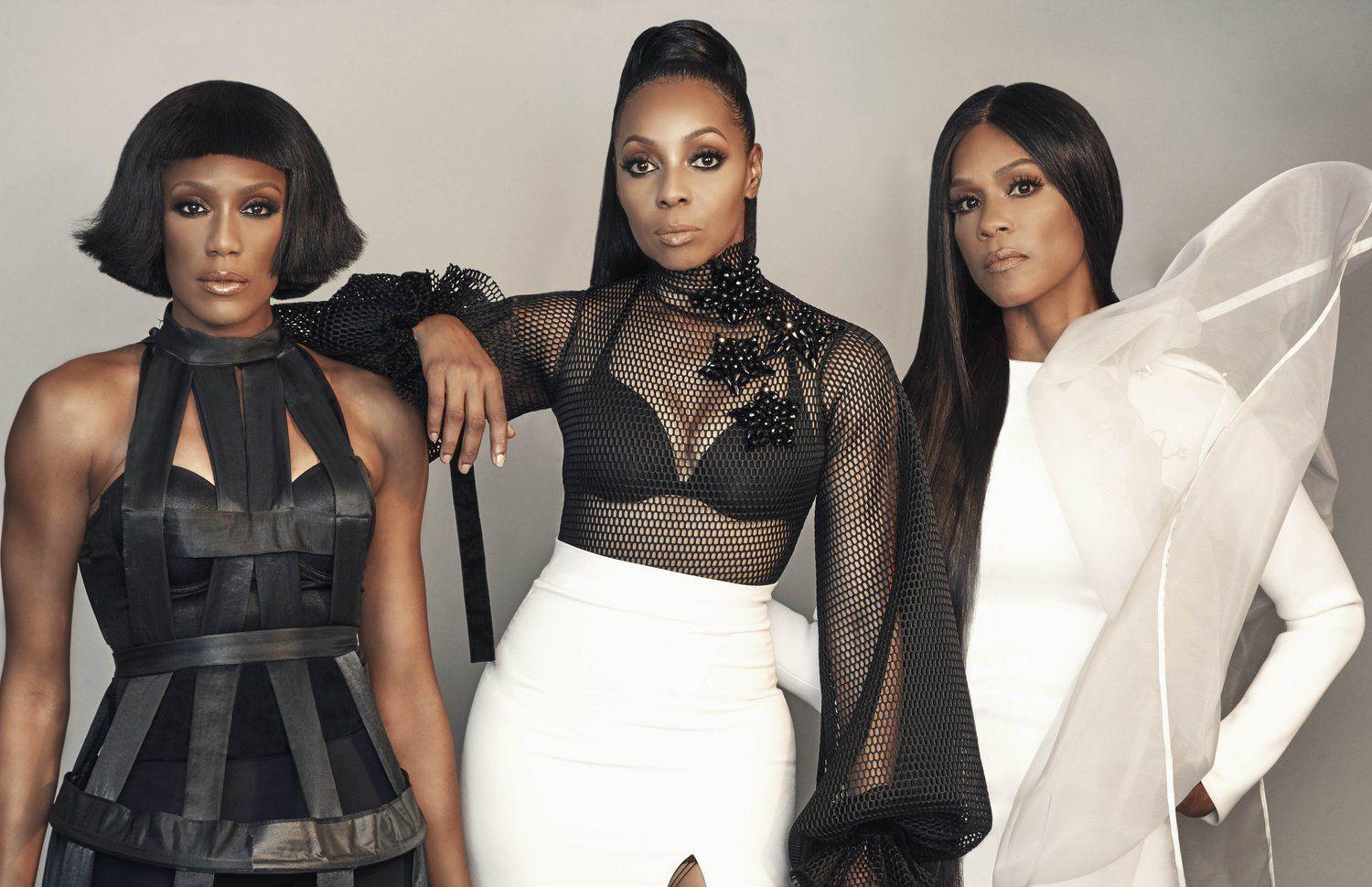 It was spring of 1990 and the flowing harmonies of the sophisticated ladies of EnVogue were coming through the airwaves. The song was "Hold On," and everywhere one went, the song was coming out of cars and permeating every nightclub and houseparty.
Cindy Herron, Terri Ellis, Dawn Robinson and Maxine Jones were here to inform us that the title of their debut album "Born to Sing" wasn't a mistake.
This marked the beginning of our love affair with one of the most successful girl groups. The lineup has changed over the years, but Herron and Ellis, along with Rhona Barrett, are still touring and bringing us hits as well as new music.
On Saturday, Jan. 14, the ladies will return to Philadelphia to provide us with some feel-good music. Ellis took time out of her busy schedule to discuss the group's legacy and what Philadelphians can expect.
Ellis, who has been with the group since its inception, looks just as young as she did in those great videos when we first met the ladies. She discussed how the group has stayed true to itself.
"Fighting for our creative space," she states. "Being firm with the labels let us do what we do, and our producers, Dezil Foster and Thomas McElroy, they were the brainchild behind the group and created the sound. It's always been important to us to have them be a part of our musical journey."
Because of their vocal prowess, EnVogue made an immediate impact on the scene. All of the ladies sang lead and continued to give outstanding performances. In an industry where many have sadly not always been able to maintain their gifts, these ladies are getting better with time.
"There are a couple things that allows us to still maintain our craft. One [is] the blessing to still be able to work. We try to maintain a healthy lifestyle by eating clean, exercising, praying and taking care of our vocals by doing vocal exercises before a performance," Ellis shared.
EnVogue's other strength is that they were able to keep the sound going even after Robinson and Jones left. In an age when everyone feels the need to air dirty laundry, the ladies have always spoken with love and respect about each other.
"It's not unusual for girl groups to have changes in lineups. The key is to understand that you're in a group but you're individuals. You think differently and you have different goals so you have to go into it with that honor and respect [for] each other. Because there is going to come a time where you won't agree," Ellis said.
"Our advantage was that when we came together we were mature and we understood that there may come a day when we go our separate ways. So there had to be a level of respect for what each member wanted and needed. Cindy and I decided to carry on because we worked so hard to become successful."
Holly Robinson, from Philadelphia, is one of Ellis' closest friends and a fan. This was evident when fans asked EnVogue to be a part of Verzuz, and Holly made it clear that only a select few could mess with ladies.
Ellis spoke enthusiastically of her friendship with Holly. "It's been 31 years of friendship. We respect each other and know that we are individuals and that we met each other where we are. It's beautiful. We still laugh and have fun with each other."
This March marks the 33rd anniversary of EnVogue, and the ladies have never looked back. While there have been others, they helped usher in the return of the girl groups by demonstrating that Black music is more than just R&B via empowering anthems like "Free Your Mind."
So come on out to Rivers Casino, grab your girlfriends and enjoy the sounds of the "Funky Divas" known as EnVogue tomorrow evening.