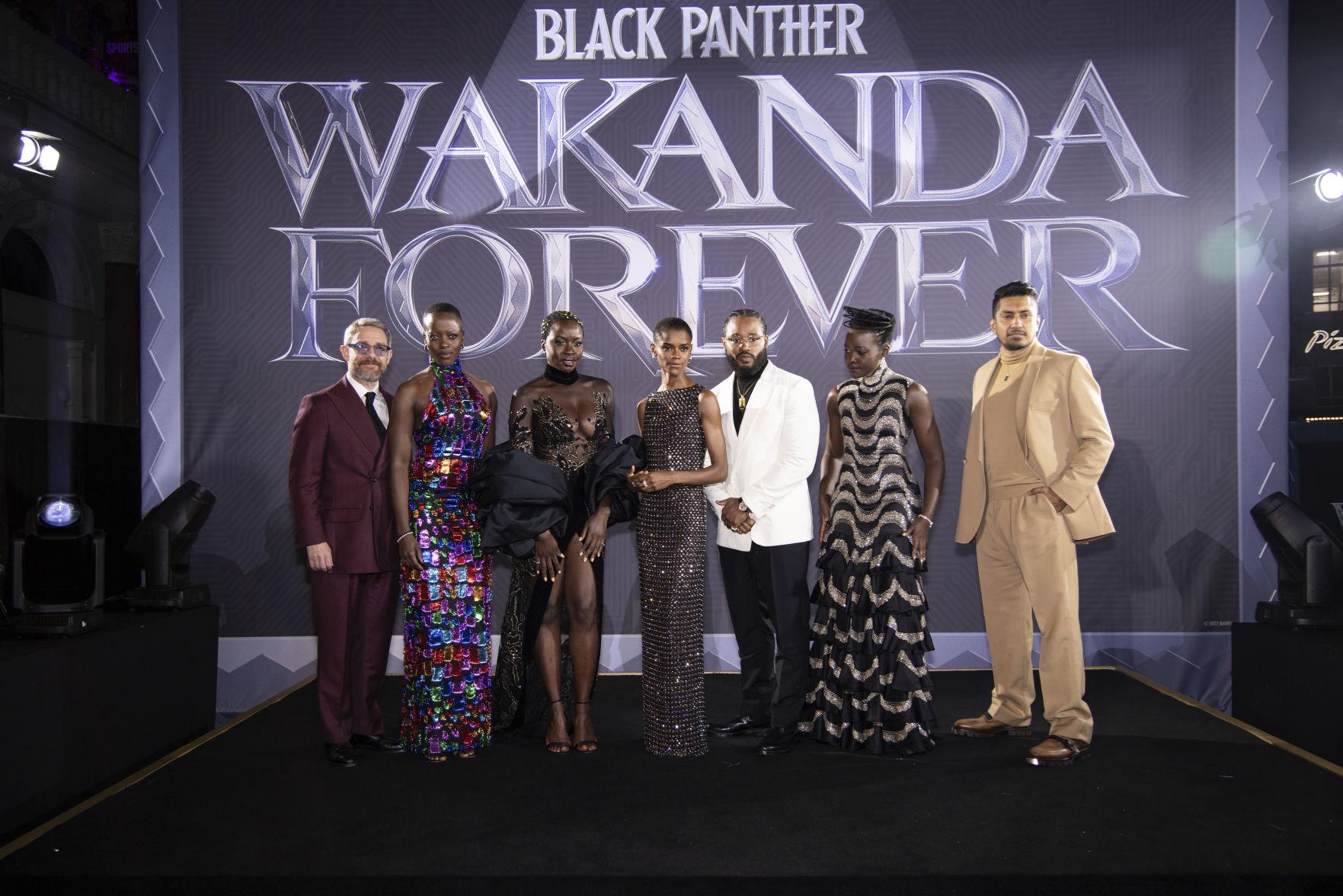 The nominations for the 28th annual Critics Choice Awards were announced on Wednesday. Daniel's "Everything, Everywhere, All at Once" takes the lead with 14 nominations, followed by Steven Spielberg's "Fabelmans" with 11 and 10 with "Babylon and The Banshees" from Inisherin.
Black women were honored not only in the acting categories, with Viola Davis, Danielle Deadwyler, and Janelle Monae receiving nominations for best actress and best supporting actress, respectively. Gina Prince-Bythewood is finally getting her due with a best director nomination for the acclaimed "The Woman King".
Hannah Beachler and Lisa K. Session were recognized for their contributions to "Black Panther: Wakanda Forever's" breathtaking underwater world. Everlyn Feliciano, Kimberly Felix, and their hair and makeup teams were also recognized, as was Ruth Carter for costumes.
RRR was recognized in the foreign film category, and it also received nominations for Best Picture and Director. The epic three-hour saga, fictional, is about the journey of two legendary revolutionaries before they began fighting for their country in the 1920s.
"Top Gun: Maverick", the box office favorite, also had a strong showing, receiving technical nominations for best picture and best actor for its star Tom Cruise.
"Avatar: The Way of Water" received numerous technical nominations, as well as nominations for Best Director and Picture. The $400 million wonder, which is set to open on December 16th, has already received positive feedback for its breathtaking visuals.
On January 15th, the best of Hollywood will be in attendance, but none will create more buzz than Rihanna. The young queen has been nominated for her song "Lift Me Up" from Wakanda Forever, which was co-written by director Ryan Coogler.
Key Huy Quan's comeback continues with a nomination for best supporting actor. The actor who starred in the classic Goonies and Indiana Jones films as a child is getting a well-deserved second chance. In "Causeway" on Apple TV+, he's joined by Brian Tyree Henry, who plays a disabled small-town mechanic. Brenda Fraser is possibly the most popular actor this awards season. He was honored for his heartbreaking performance in "The Whale". Many people regard him as the front runner and the shy star is taking it in stride much of the well deserved wishes.
One feature that distinguishes the Critics Choice Awards from other award shows is the inclusion of a category honoring rising stars. Jalyn Hall made an appearance for his moving performance as Emmett Till in "Till".
This year's award nominees reflect an industry still struggling to recover from the pandemic. Audiences have demonstrated a willingness to attend, but only for blockbuster films. Nominations for awards usually help get the word out about smaller films like "Tar and The Banshees" of Inisherin.
"Women Talking" and "The Woman King" are just two of the films directed by women this year. "Women Talking" investigates how Mennonite women deal with assault and abuse. The film, directed by Sarah Polley, features some of the year's best performances. "The Woman King" is another hit with audiences, and Gina Prince BytheWood, who gave us the classic "Love and Basketball", is finally getting her due.
The 28th Critics Choice will be held on January the 15th, 2023 at the Fairmont Century Plaza Hotel and televised on the CW network from 7-10 pm est.