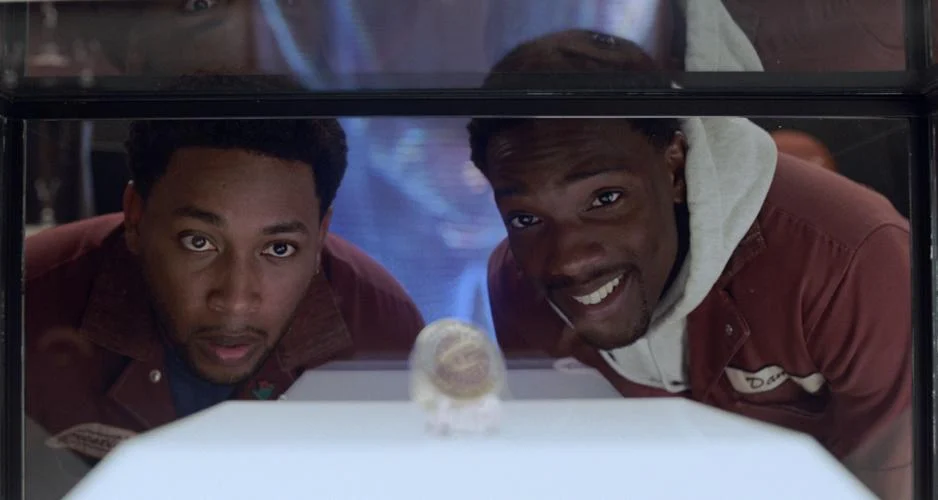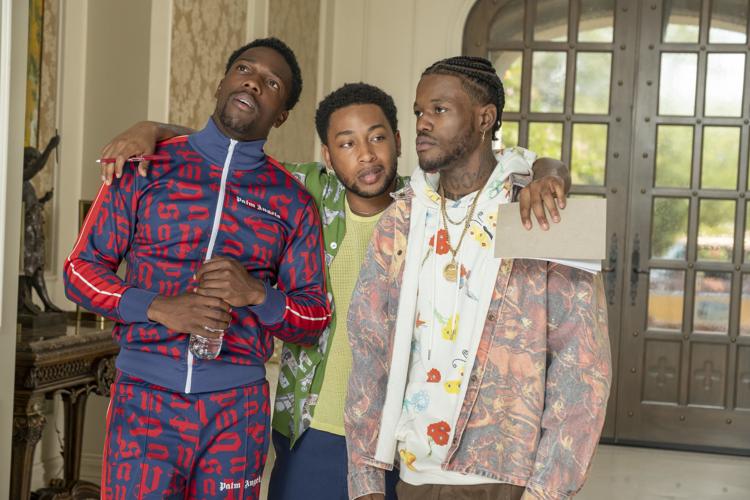 The first "House Party" film, released in 1990, starred the dynamic duo Kid 'n Play. The film captured everything great about the 1990s, from the clothes to the hair and, of course, the music.
"You can't recreate a classic, but what you can do is take a sample of a classic and make a new hit," D.C. Young Fly, who plays Vic in the film, best described the new incarnation of "House Party."
This is the spirit of the 2023 House Party remake. Things have changed dramatically since the advent of the internet and social media, but young people still want to throw epic parties.
Out of money, down on their luck, and recently fired from low-wage house cleaning jobs, aspiring club promoters and best friends Damon and Kevin decide to throw the year's biggest party at LeBron James' exclusive mansion, the site of their last cleaning job.
Kevin (Jacob Latimore) needs to raise a lot of money for his daughter's tuition, so Damon (Tosin Cole) suggests throwing a house party. Naturally, if you're going to throw a party in 2023 and have access to LeBron James' home, you should go all out. James makes a cameo in the movie, and is a producer of the film along side his business partner Maverick Carter.
This past weekend the young cast sat down to discuss their new film and adding to the legacy that is "House Party."
D.C. Young Fly, who most of the viewers know as the comedian from Wild 'n Out, and Rotimi, who viewers are familiar with as Dre from "Power," shared what they want viewers to know about the 2023 version of the film.
"I want the audience to believe in the characters and the actors who are in this film, [to know] that we are carrying the culture. We understand that "House Party" was a classic. How can we progress if our elders don't help guide us?" said Young Fly. "It's gonna be a fresh movie and a good time."
"I think what we did with this version is that we paid homage to the original, but we made an updated version for this generation. God willing, 30 years from now, ours will be considered a classic," were Rotimi's thoughts.
The actors were asked how they deal with close friendships with friends who are good people but don't always have the best ideas.
"We need those types of friends. We might not always understand what they're trying to do, but [we] respect their vision," Young Fly said of Damon.
"These friends are also the people that will help hype you up and remind you of your greatness," Rotimi added.
Latimore and Cole were the two young men who represented the modern-day version of brotherhood. Both actors have extensive résumés, but "House Party" allows them to stand out and demonstrate the beauty of friendship between two Black men.
"I like the balance between the two characters. Without Damon a lot of the things wouldn't occur for Kevin, and vice versa. It's that yin and yang of the friendship," Latimore said of the dynamic duo.
"It's a beautiful chaos," Cole chimed in.
"House Party" 2023 is also a strong supporter of Generation Z. This is a generation that grew up with the internet and social media and has used these tools effectively to launch brands and build communities. The actors discussed how the film reflects their personalities.
"It's a reflection of today's time. First instance, party promoters in today's time do have the advantage of the internet and such. They are lowkey genius in how effectively they have utilized social media to mobilize themselves," Cole explains.
"They definitely believe in themselves and look for nontraditional ways to work," were Latimore's thoughts.
Given that a significant portion of the film takes place in James' home, the two stars were given a fun challenge and asked if they could take one thing from his home without consequence, what would it be.
Cole contemplated for a second and said, "Lebron seems like he has a nice watch collection. It would be a watch."
Latimore's response was a little more traditional, "I would take a jersey."
It's this fun spirit that they, along with their co-stars, bring to this modern rendition. "House Party" comes to a theater near you on Friday, Jan. 13.