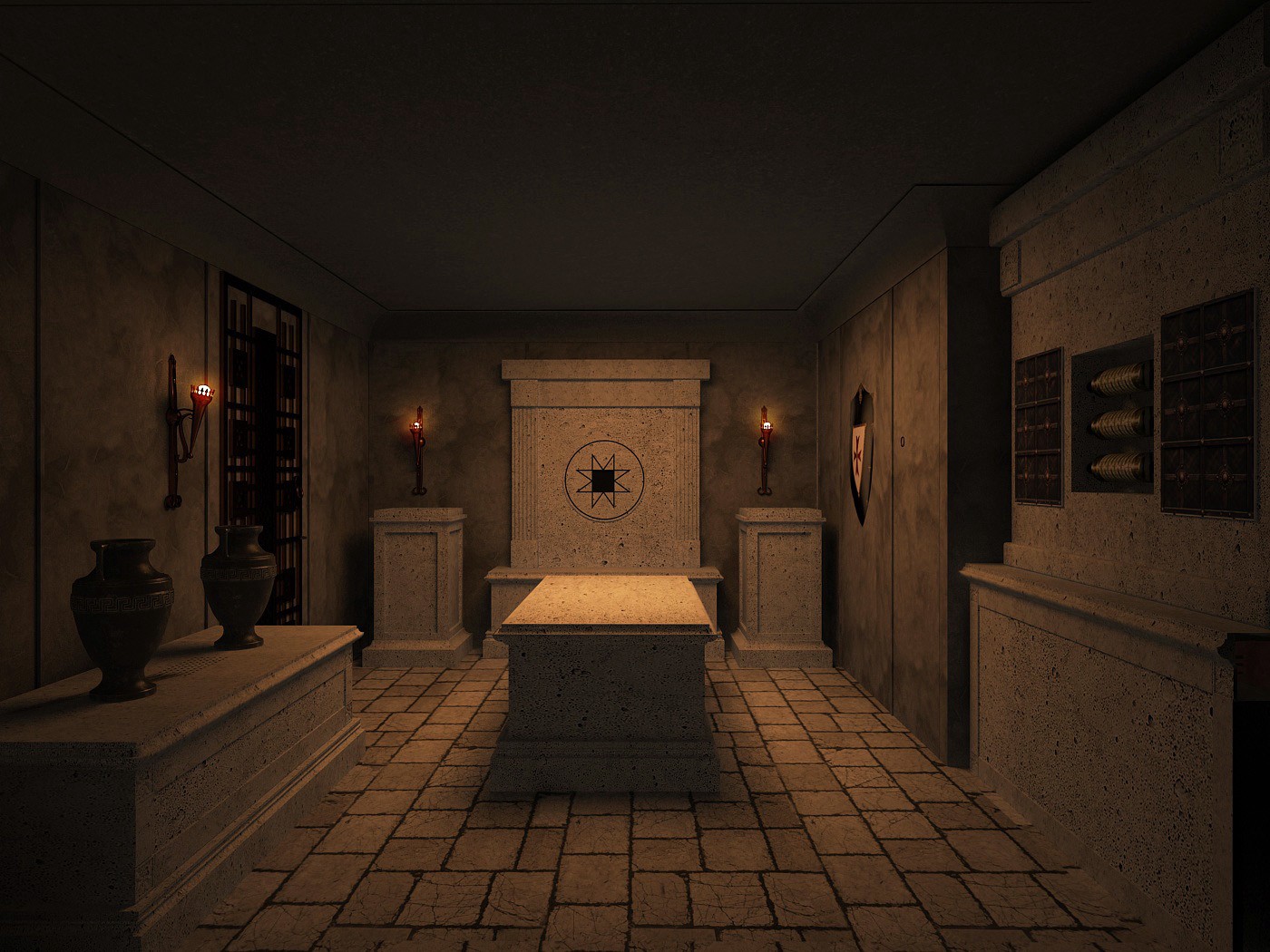 60Out's newest escape room turns Melrose into Transylvania.
Of all of our monsters, those derived from Victorian gothic horror novels are perhaps the most enduring. Even 120 years after Bram Stoker published Dracula, I find I'll still settle down with any incarnation of the Count media wants to throw at me, including 60out's new escape room, Dracula, in which you and your pals get to become Abraham Van Helsing for an hour. It's opened just in time for Halloween, though you can visit it any time of year you like.
60out first came on the escape room scene as Escape Key, opening rooms Casino and The Mystery of Senator Payne in West L.A. They quickly became one of my favorite companies in the business, due to their skillful integration of technology and gadgets with puzzles that are clever, fun, and suitable for groups of all skill levels. They also bill themselves as the "most immersive" escape room in North America, and while I'm not entirely sure that's true, it's not because 60out isn't immersive. It's because we've just got so many good rooms in Los Angeles. It was only a few weeks ago we were nearly crushed by an elevator shaft in The Basement's latest room, after all.
Dracula is the first room on the ground floor of 60out's Melrose location, where you'll also find rooms including Ghost Ship, Grandma's Masterplan (a rare 75-minute room) and Hangover. (Look out for an Alice in Wonderland-themed escape room coming to this location in the near future.)
It is, of course, difficult to write about escape rooms because a single spoiler can throw off the entire game. So, just know that this room borrows a lot from the classic mythology of Dracula and Victorian vampirism; you'll find no lovelorn Gary Oldman Draculas or too-suave Buffy Draculas here. At the onset, your group will be given a vampire hunting kit containing all the stakes and religious artifacts you'll need before being sent on a quest for Dracula's tomb. The production design gets more impressive as you progress, and it winds up being a surprisingly large space with a number of puzzles that, while mostly linear, have enough steps to avoid bottlenecking. You don't need Van Helsing-level knowledge to beat the Count, but you'd be wise pay close attention to any instructions you're given. A lot of the puzzles are particularly engaging, requiring the use of multiple senses to complete. This room has one light-based puzzle that I don't think I've ever seen anywhere else in the 50-odd rooms I've played in the last few years. Our advice: bring someone who isn't claustrophobic, exercise patience and precision when entering solutions, and aim for the heart. Groups of 2 — 6 are allowed, though we think a group of three or four will be just fine.
If you find you need more horror escape rooms to keep your Halloween spirit alive, we'd also suggest Cross Roads Escape Games' Hex Room, 60out's The Mystery of Senator Payne, Escapade's Zoe, any of the three rooms at The Basement (they go in a specific order though it's not entirely necessary to play them that way), and Maze Room's Demon Hunter.