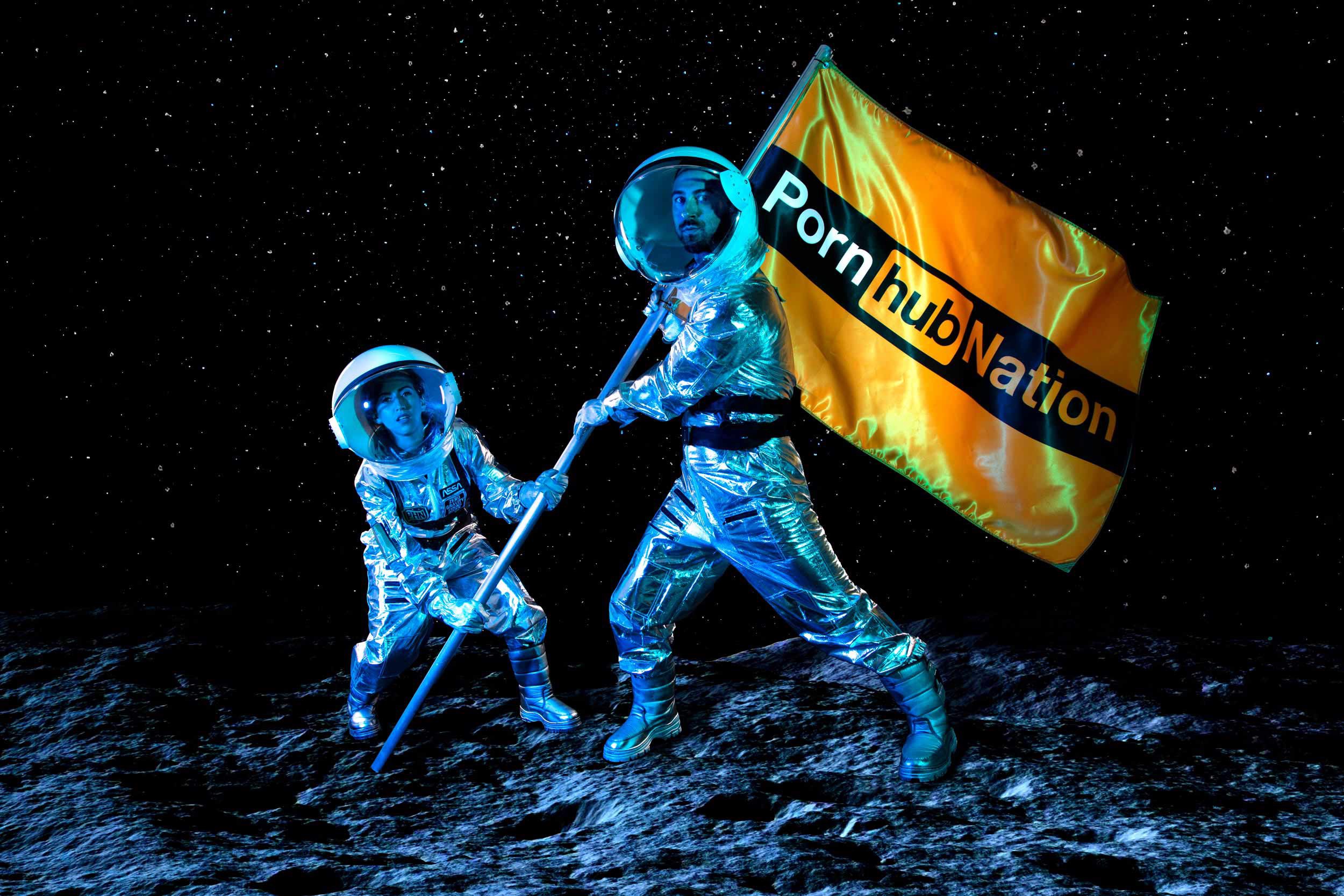 The world's biggest porn site travels to Uranus and back again to whip their selfie palace into shape
If Rule 34—which states that all conceivable things eventually become pornified— is true, then logic would dictate a meeting of porn and immersive entertainment. Such a flirtation between the two mediums seems to be occurring over at Pornhub Nation, an immersive, Instagram-leaning installation taking over UNION Nightclub this summer.
The conceit of Pornhub Nation is one frequently explored in speculative fiction: a new frontier is pioneered by progressive adventurers and the result is a hedonistic future-world. Pornhub Nation is kind of like Brave New World if only John would have just rolled with it, filtered through the same sense of humor that brought us "Hornhub" this past April Fool's. (They put a bunch of 'horn' videos on their site. Like videos of people sexily playing trombones and then emptying the spit valves all over the floor. It was a whole thing, okay?)
In Pornhub Nation, the year is 2069. The election of Donald Trump signaled the death of democracy and, in 2019, Pornhub formed its own island nation. Here, the DMV stands for Domination Masochistic Vroomvroom and the IRS accepts payment in the form of cannabis. By 2022, they'd elected 2016 AVN Female Performer of the Year Riley Reid as president, whose first order of business was to establish ASSA "in an effort to discover planetary penetration and unlock the mysteries of intergalactic coitus." It is on Uranus, obviously, that ASSA's explorers first encounter the alien race Bukkakion. They share with Pornhub Nation the secrets of the planet's phallic flora, which holds the key to near-eternal youth. There are trials and tribulations, including a mid-century drought during which citizens become too lost in VR sex to have real sex anymore. Yet by 2069, the nation has implemented an Open Borders and Open Holes policy and welp, here we are.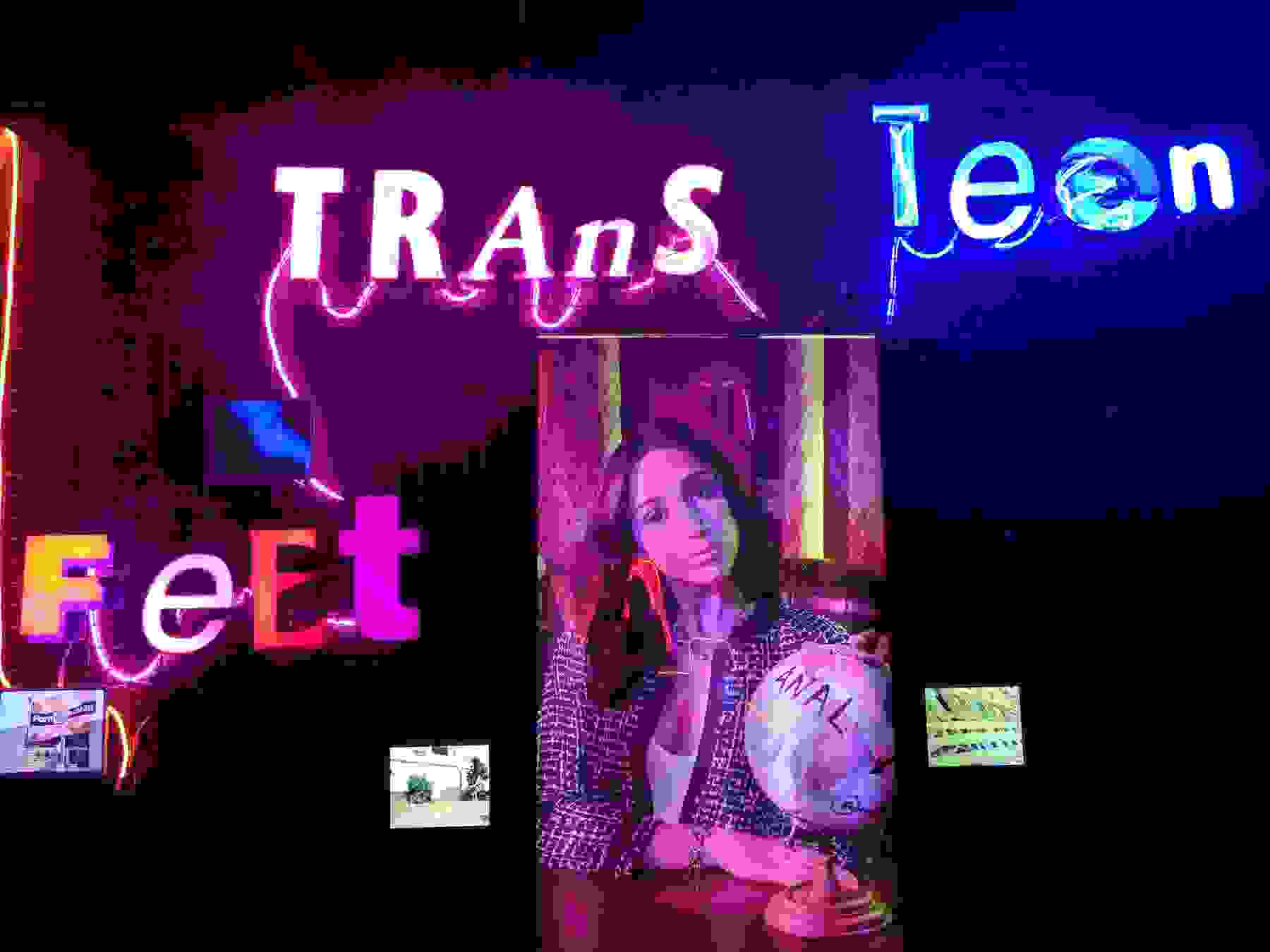 Because UNION is a nightclub, every room is dark, lit mostly by neon. Guests begin their journey in the National Portrait Gallery, where instead of 44 old, white dudes and one Barack Obama, you'll find the likes of Joanna Angel and Asa Akira. Neon signs read popular (and pleasantly inclusive) keywords like 'gay,' 'trans,' 'milf,' and 'bbw.'
Meander from there into the DMV, where mannequins in bondage harnesses and gimp masks are posed provocatively on a low stage while industrial music plays. A red neon St. Andrews cross is positioned in a corner; various whips and gags courtesy of Stockroom/Syren hang on the walls. They're nestled in between helpful driving safety tips such as, "Don't suck cock and drive." The takeaway seems to be that if going to the DMV is such a punishment, you might as well enjoy it.
The 'pit' is one of the Instagram Factory's greatest tropes, from the Museum of Ice Cream's sprinkles pool to Candytopia's marshmallow hollow, and Pornhub Nation has its own in the form of a pool full of silicone balls. Something about a National Silicone Reserve. Of course. You can lounge in a unicorn floatie here.
A dick-shaped rocket can be found in the spacious ASSA bar backed by twinkling lights. A mezzanine features terrariums of phallic alien plants discovered by ASSA researchers, all prettily lit up like a blacklight poster in your teenage bedroom. Another room contains three illuminated dollar signs, indicating you've reached the IRS headquarters. Apparently, part of doing one's taxes in 2069 is playing a virtual reality game in which the taxpayer hurls sex toys at Harvey Weinstein's face. As one might imagine, the nation's sex positive lawmakers value consent, which would make Weinstein an easy target.
Outside, a lounge area consists of floral arrangements, each one peppered with veiny dildos and plastic vaginas. I like to call this area 'The Garden of Girthy Delights,' which is definitely the best pun I'm going to make all year.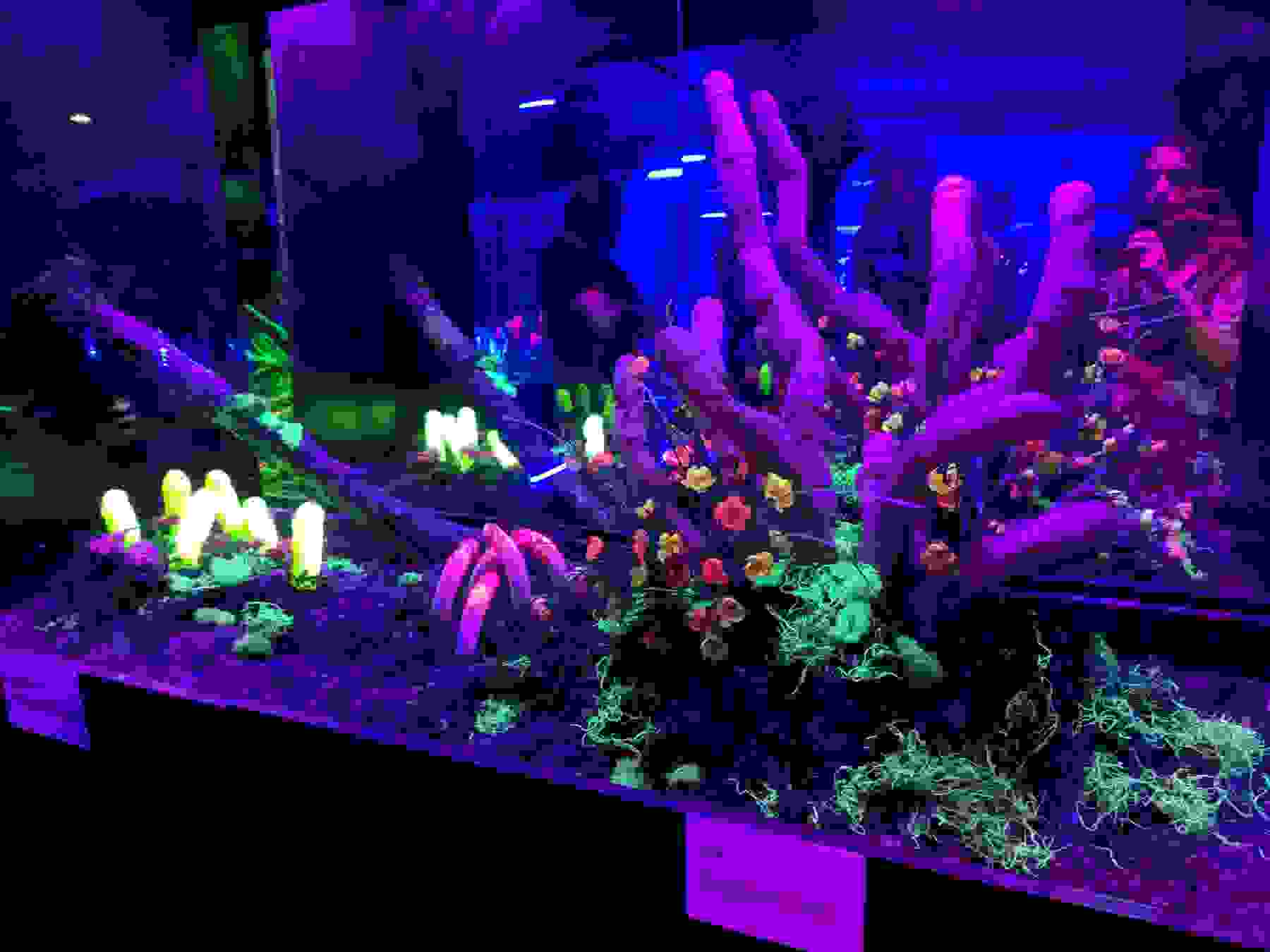 According to L.A. photographer Maggie West, who worked on Pornhub Nation with New York-based artist Ryder Ripps, Doc Johnson donated 467 sex toys to her artistic cause. In our dimension, Doc Johnson is but the name of a sex toy company based in North Hollywood. On Pornhub Nation, however, Doc Johnson is ASSA's chief scientist and the one who discovers how to mine the medicinal properties of Uranus' DickFlora.
For being put on by a website that specializes in all types of streaming hardcore pornography, Pornhub Nation is more of a playful collection of puns, topical humor and titillating imagery than a sexy sex thing. West's neon cast photographs are gorgeous, but there's no garish nudity in them. You'll see a lot of dicks and vaginas, sure, but all of them are made out of plastic and none are connected to a living human being. You'll find suggestive video installations in the portrait gallery, but nothing particularly hardcore. All in all, it's surprisingly tame and, as such, accessible even to guests who might blush at a strip club.
As I strolled through the cavernous spaces, cool and empty before the exhibit would officially open, I kept asking myself if Pornhub Nation felt more like a utopia or a dystopia. It's always just so hard to say, you know? But by the end I'd realized one thing: this is a cheeky protest cry and a mischievous attempt at escapism, a light-hearted, racy response to the actual dystopia many Americans find themselves living in right now.
Pornhub Nation is open to the public July 14 through August 11 at UNION Nightclub. Tickets are $27, which grants you access to the exhibit for at least one hour. If space allows, you might be able to hang out in lounge or bar areas for longer. Food, drink, and merch is available on-site for purchase. 21+ only.