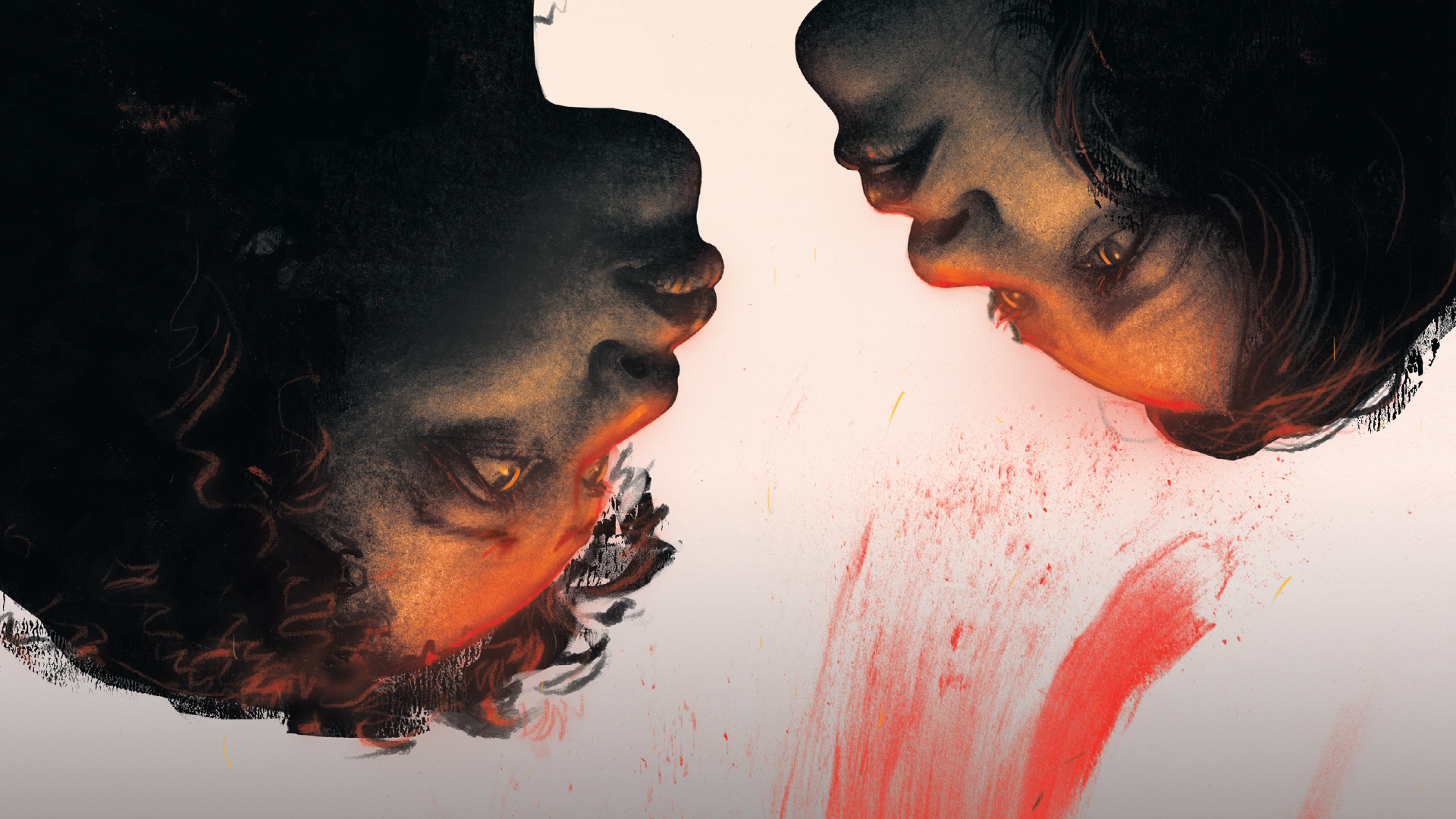 The Low, Low Woods, from DC's Hill House Comics imprint, is a horror story in two regards. There are monsters: skinless men and half-women, half-deer creatures. Then there are monsters: men who abuse women, over and over again, within a system that protects and enables them. Like the best horror, the two are entwined, one the cause of the other. At its core, however, The Low, Low Woods is a story about the enduring friendship between two teenage girls.
Our protagonists are Octavia, otherwise known as "Vee," and Eldora, who goes by "El." They've been best friends since encountering a monster in the woods together. Both are narrators, and the lettering is different depending on whose head we're in. Vee writes in a loopy almost cursive, El with sharp angles.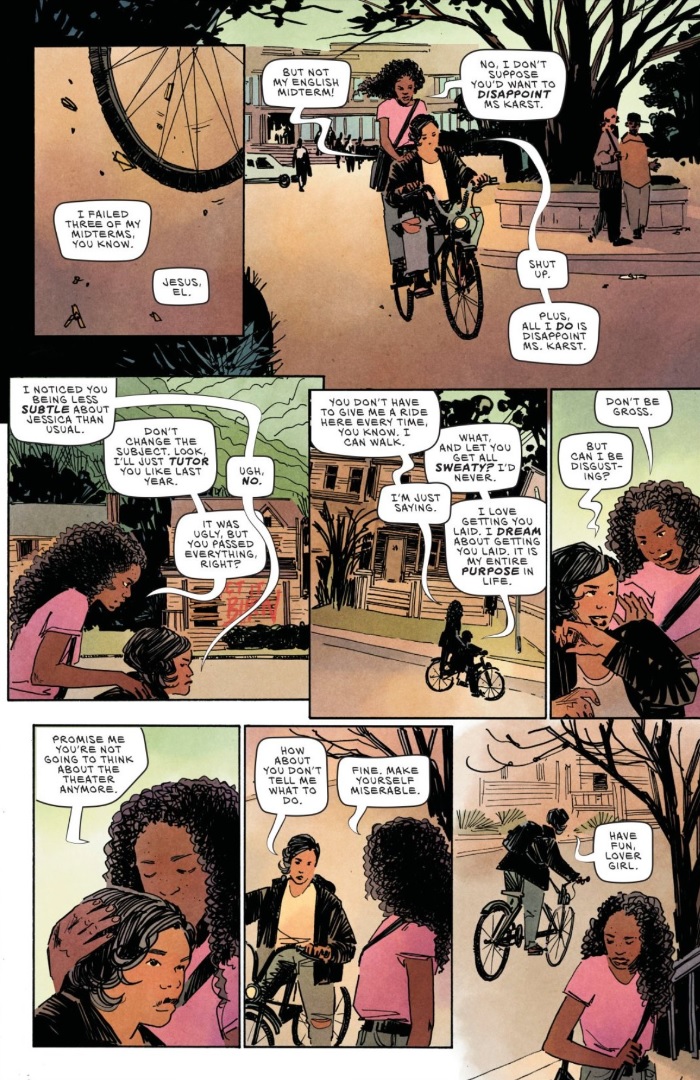 It's the 1990s and there are a lot of scenes of the pair cruising around town on El's bike, Vee standing on its pedals. Though The Low, Low Woods isn't steeped in nostalgia a la Stranger Things, the art—courtesy of artist Dani—does root it firmly in the decade. It's the little details: a very X-Files-esque poster on Vee's girlfriend's bedroom wall, an unspooling cassette tape, a classmate in flannel and dark eye makeup who "hasn't been the same since Kurt Cobain died." Yet, while actual '90s supernatural coming of age tales, such as Buffy the Vampire Slayer, often focused on white, straight protagonists, The Low, Low Woods gives us two queer teens of color.
The girls live in Shudder-to-Think, a small, strange Pennsylvania town full of mysteries that only become more disturbing, more heart-wrenching, as the girls investigate them. It starts with something the girls can't remember—they seemingly fall asleep while watching a movie at the local theater, but El doesn't buy it. She thinks something sinister is afoot, even if Vee would prefer to ignore it. Vee is more focused on secret rendezvous with her girlfriend and applying to college so she can leave Shudder-to-Think.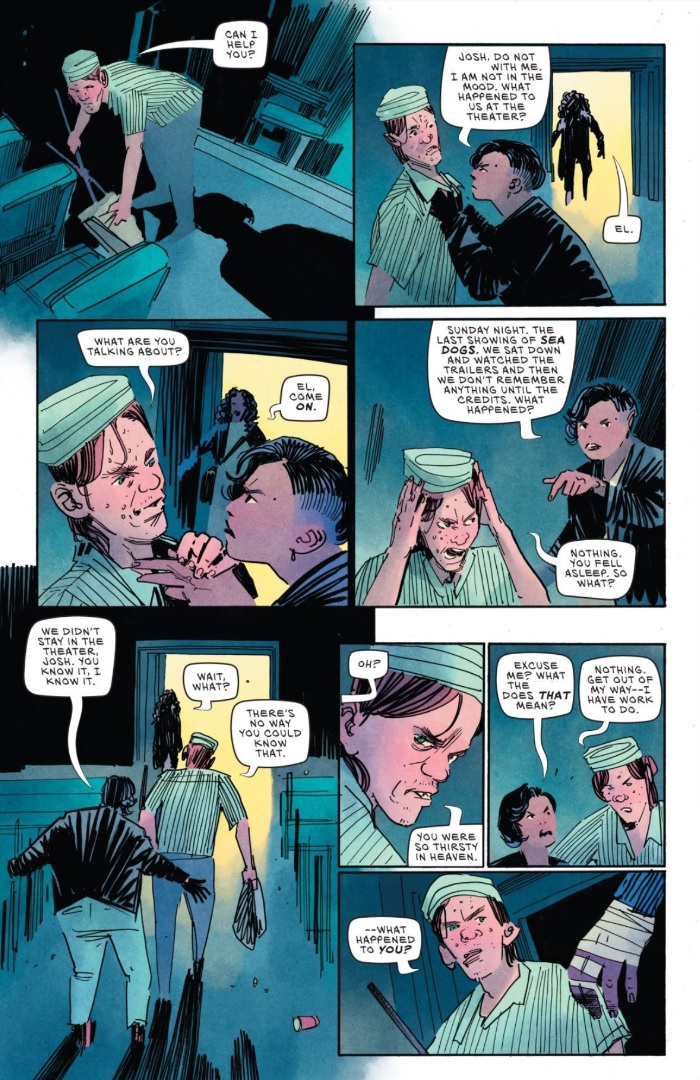 Soon, however, that single mystery snowballs into something the girls can't brush aside. It's a convoluted mess of witchcraft, Greek mythology, misogyny and monsters. It turns out that decades of pain, even if temporarily forgotten, can create layers of chaos that burn just below the surface.
No, really. That burning thing is tangible. Shudder-to-Think has suffered from an underground fire in its long-abandoned coal mines for years. The subterranean hellscape results in sinkholes that split the ground apart and toxic fumes that poison its residents over time.
If this sounds familiar to you, it's because something very similar to it has actually happened. Centralia is a former mining town in Pennsylvania that's been on fire since 1962. There are conflicting stories as to how the fire began. Some say firefighters set the town dump on fire to clean it up, during which the fire spread through an unsealed opening into an abandoned coal mine below. Others say the fire started when someone dumped hot coals or ash in a trash pit. In the 1980s, after a sinkhole that belched lethal levels of carbon monoxide nearly swallowed a 12-year-old boy, most residents accepted federal relocation money and skipped town. Some refused, stubbornly declaring Centralia their home, but today, there are fewer than ten remaining residents.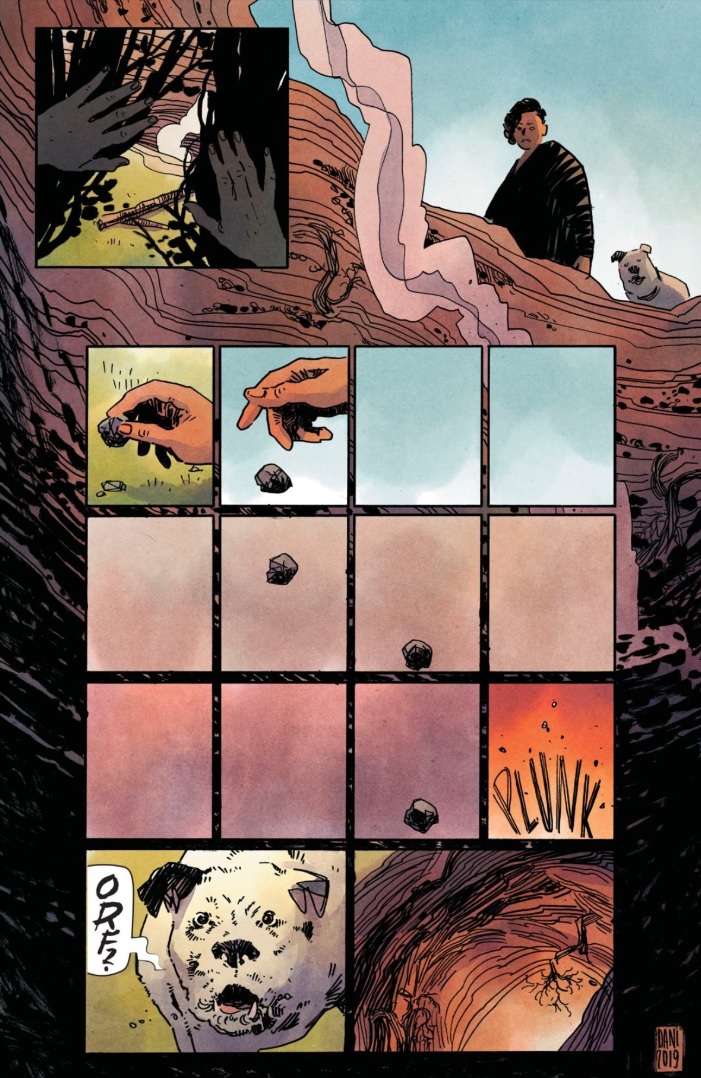 What The Low, Low Woods does is build on Centralia and give it a monstrous origin story—both supernatural and deeply, horrifyingly human. It's not unlike Law & Order, perhaps, which prides itself on ripped-from-the-headlines episodes partially inspired by recent incidents. A nightmare inspired by true events.
I bring up Law & Order because The Low, Low Woods was written by Carmen Maria Machado, whose Her Body and Other Parties is easily one of my favorite books of the last decade. It's a collection of short stories, many of them involving the complexities of queer relationships and womanhood, but often rooted in urban legend, horror and science-fiction.
The first story is a version of the fairytale about the woman who can't remove the ribbon from around her neck, lest her head fall off. Another is a listing of romantic partners that's as provocative as it is devastating when you realize the narrator is also detailing the dwindling population of a post-apocalyptic Earth. The strangest tale of the bunch is a running description of every Law & Order: SUV episode, but full of doppelgängers, ghosts and other paranormal beings that help examine why we watch a show that leans so heavily on women being victims.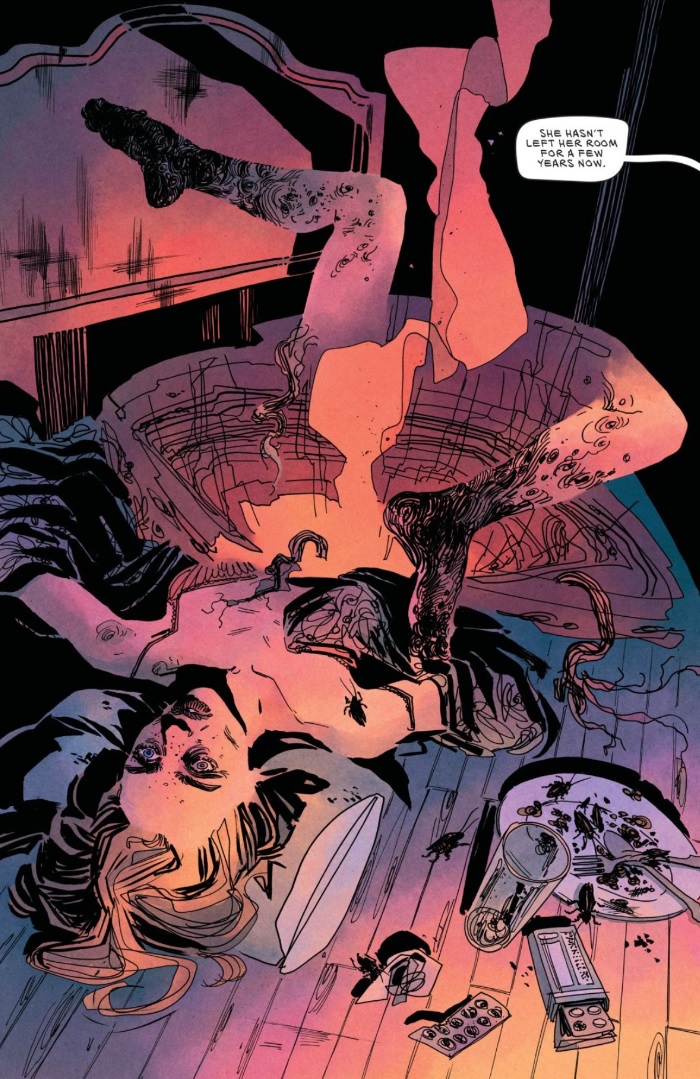 This same mashup of body horror, urban legends, queer themes and serious real-world issues is present in The Low, Low Woods. Perhaps unsurprisingly, it's always the supernatural elements that end up being less terrifying to the book's more relatable horrors.
What's not terrifying and where this comic really sings is Vee and El's friendship. Even when the girls disagree, their bond is the one constant that ties it all together. They have each other's backs and in doing so, the backs of all the town's women and girls. They're a force stronger than the fires below, the secrets, or the spells gone wrong.
The Low, Low Woods by Carmen Maria Machado, Dani and Tamra Bonvillain is available as a graphic novel in bookstores, comic shops, libraries and on DC UNIVERSE INFINITE.
Juliet Bennett Rylah writes about horror comics and the dark side of superheroes for DCComics.com. For more from Juliet, be sure to read her recent piece on The Nice House on the Lake and follow her on Twitter at @JBRylah.
NOTE: The views and opinions expressed in this feature are solely those of Juliet Bennett Rylah and do not necessarily reflect those of DC Entertainment or Warner Bros.