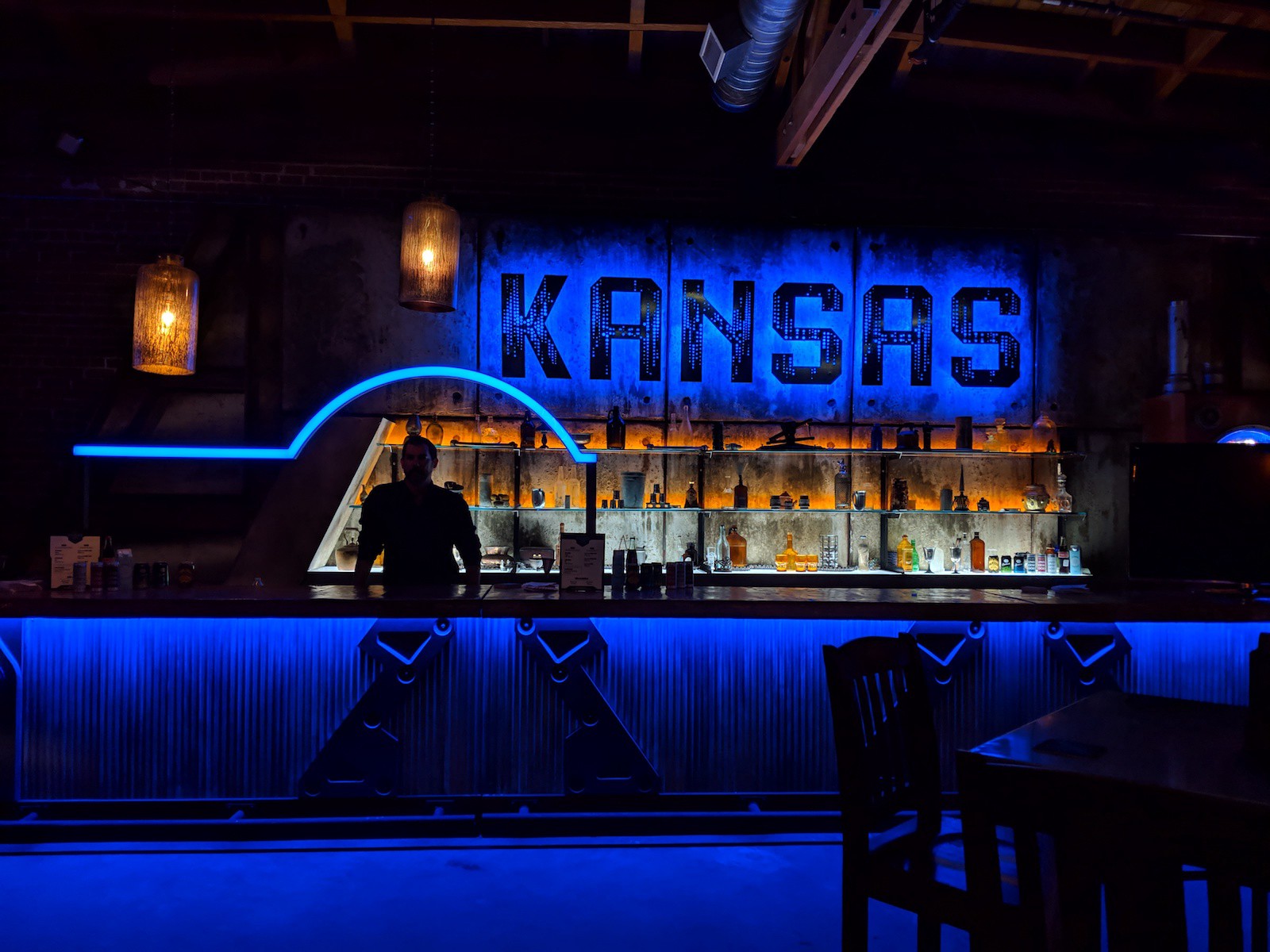 A big budget promo for the big budget movie pops-up in LA, NYC, and Austin
As our once-nascent corner of immersive entertainment blossoms, studios are getting wise to the idea that it's not enough for fans to watch a film or TV show. There's also money to be made by allowing fans to enter the worlds those IPs build. It's not a new concept — theme parks have been doing it for decades — but the last few years have seen conventions and entertainment capitals flush with pop-ups attached to major premieres. Some of them are little more than Instagram factories that allow for stylish selfies, but some attempt to give us more. Passport to Iron City — a collaboration among film financing entity The Seelig Group (TSG Entertainment), production company iam8bit, 20th Century Fox, and Lightstorm Entertainment — aims higher than usual with a 2-hour journey into Iron City, the post-apocalyptic setting of Alita: Battle Angel.
Alita is based on Yukito Kishiro's manga Gunnm, with director Robert Rodriguez and producer James Cameron and Jon Landau helming its big screen debut. The title character is a cyborg whose "core" winds up in an Iron City scrapyard where she's discovered by a scientist. He builds Alita a new body and cares for her like a daughter, but Alita is desperate to root out her true past. This journey of self-discovery will, of course, involve a lot of meticulously choreographed fight scenes and general badassery.
But the immersive experience sees Alita's story as the periphery, something one needs no knowledge of to enjoy. So, let's start there: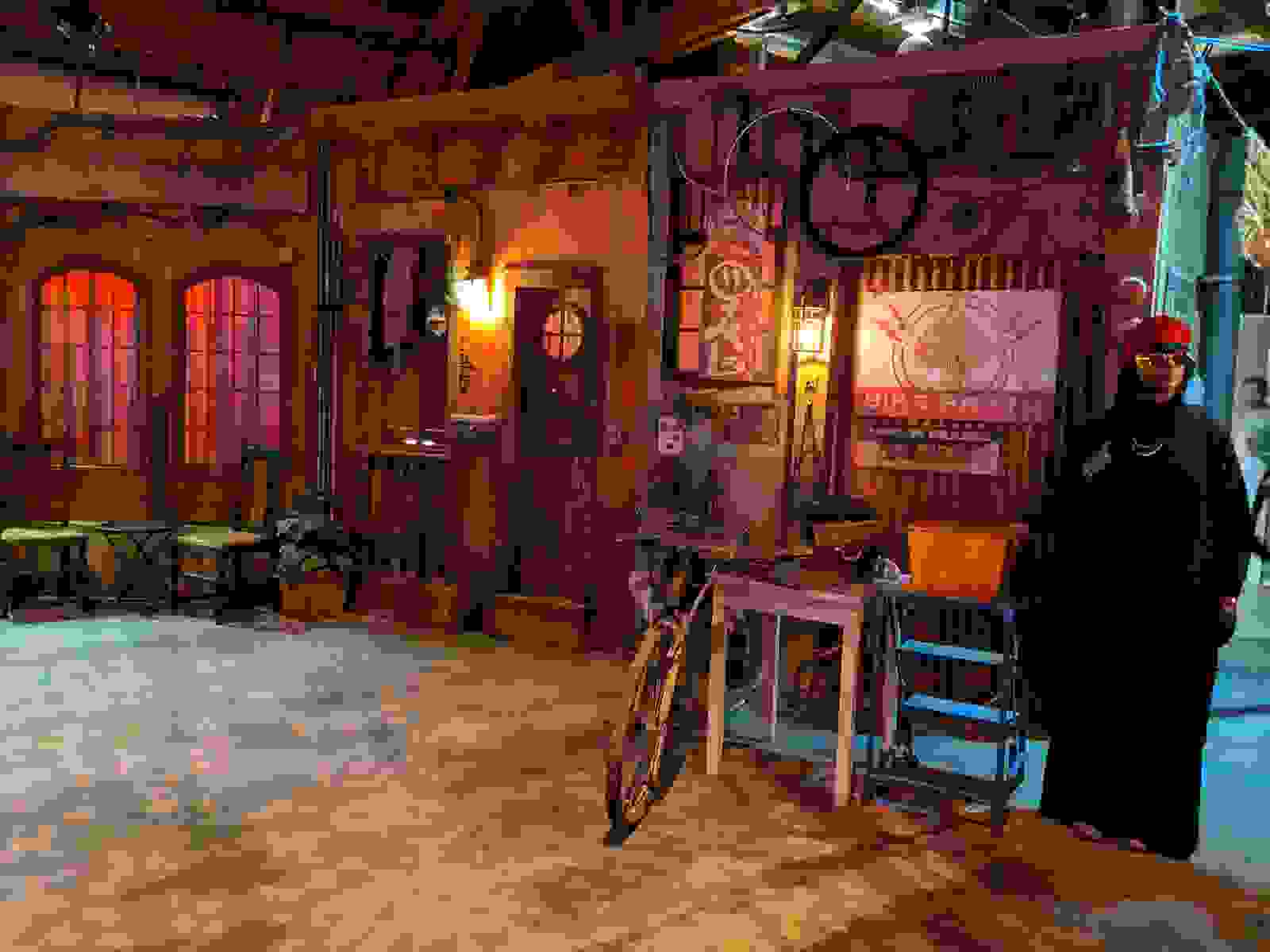 The year is 2563. Iron City is gritty dystopia that checks all the gritty dystopia boxes. It's bustling, it's shady, and a Big Brother-esque entity known as The Factory is always watching. The commoners here dream of earning enough credits to one day live in Zalem, a sky city populated with wealthy elites. If you've seen the Black Mirror episode "Fifteen Million Merits," it's a lighter version of that. You are one such commoner, competing in a team of six against several other teams for credits, all with the same aspirations.
You begin at the Iron City Taqueria, which is but a front and serves no tacos (it truly is a dystopia). Here, you'll receive your Iron City badge, which you can scan to log credits earned, and a map of Iron City. You'll then filter into Kansas, a rough-and-tumble bar ripped straight from the film and put together by the film's own production design team. You can see glimpses of Kansas in the trailer below around the 1:30 mark and, truly, the recreation is spot-on.
The bar is fully operational and sells beer, wine, and non-alcoholic beverages. The beer comes via Inglewood's Three Weavers. There are three options, but the Panzer Kunst, a lemon basil brut pale ale, has been brewed specifically for the Alita experience and comes in an appropriately branded can.
This is a great example of what I wish more immersive experiences had: a casual, comfortable on-boarding area where we're not expected to do much more than have a drink, chat with friends, and learn about the world at our leisure. At Kansas, every table features a touch-screen display that provides information about Iron City and its customs. No one forces you to read them, but I'd recommend it.
After 45 minutes at Kansas, guests will transition into the streets of Iron City. Despite being indoors, sets, ephemera, and actors do their best to transport you. Easter eggs from the film and its world are present everywhere, though no prior knowledge of the film is required.
"There are a lot of things here that you would see in the film if you freeze-framed it, and then if you took that freeze fame and went down a back alley you can't actually go down in the film," iam8bit co-owner Jon M. Gibson said.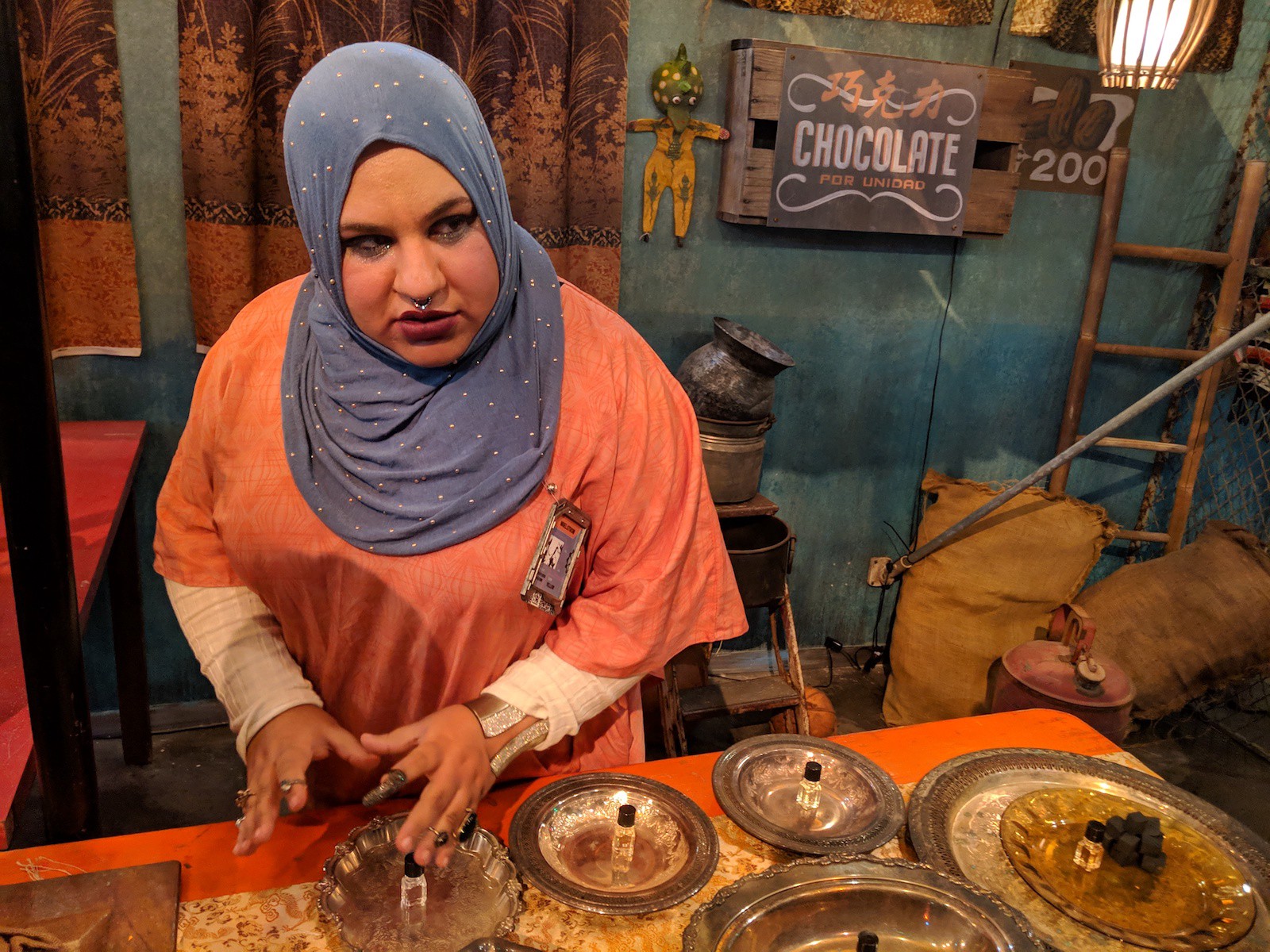 There are 11 prime 'locations,' including two marketplaces, a bounty hunting surveillance room, and a room that does nothing but host auditions to become a Kansas musician. Each station offers team challenges that yield credits, in addition to hidden meta games scattered around the space. James Cameron describes it as a "12,000 square-foot living board game where you are the pieces."
Challenges vary in difficulty and skillset. In one, players are asked to identify scents. In another, players are asked a series of trivia questions about Iron City. Still others are more physical in nature. Which games you want to play are up to you and your team, though certain games will require at least the bulk of your team to participate. It's impossible to hit every game within the allotted 45 minutes or so you'll spend here, so you may wish to spend your time in Kansas strategizing.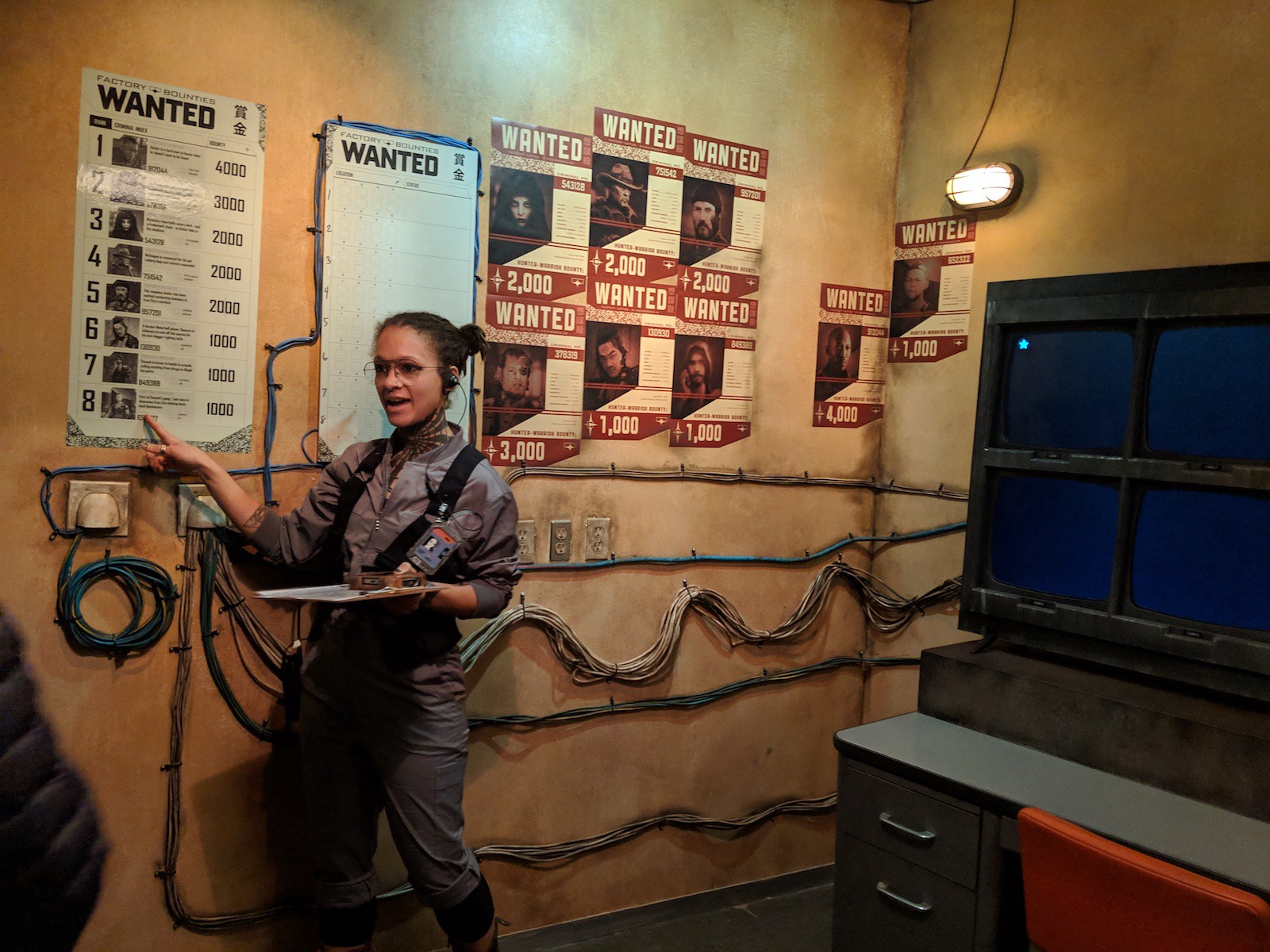 "We kind of wanted to turn gamification on its head a bit," iam8bit co-owner Amanda White said. "I think the kind of gamification people are used to plays a little bit to the smartest person in the room. We said, 'that's not inclusive [so] how can we level the playing field so that anybody coming into this experience will be the person who has the biggest advantage on any given challenge?' So, we made it very holistic and said, 'okay, this challenge is going to be for someone who has an ear for music and this challenge is going to be for someone who has that puzzling brain. This is for someone who really gets logic stuff, this is for someone who speaks Mandarin, and this is for someone who has a great sense of smell."
Yes, there are puzzles in languages other than English. Iron City, like L.A., is a diverse place, after all.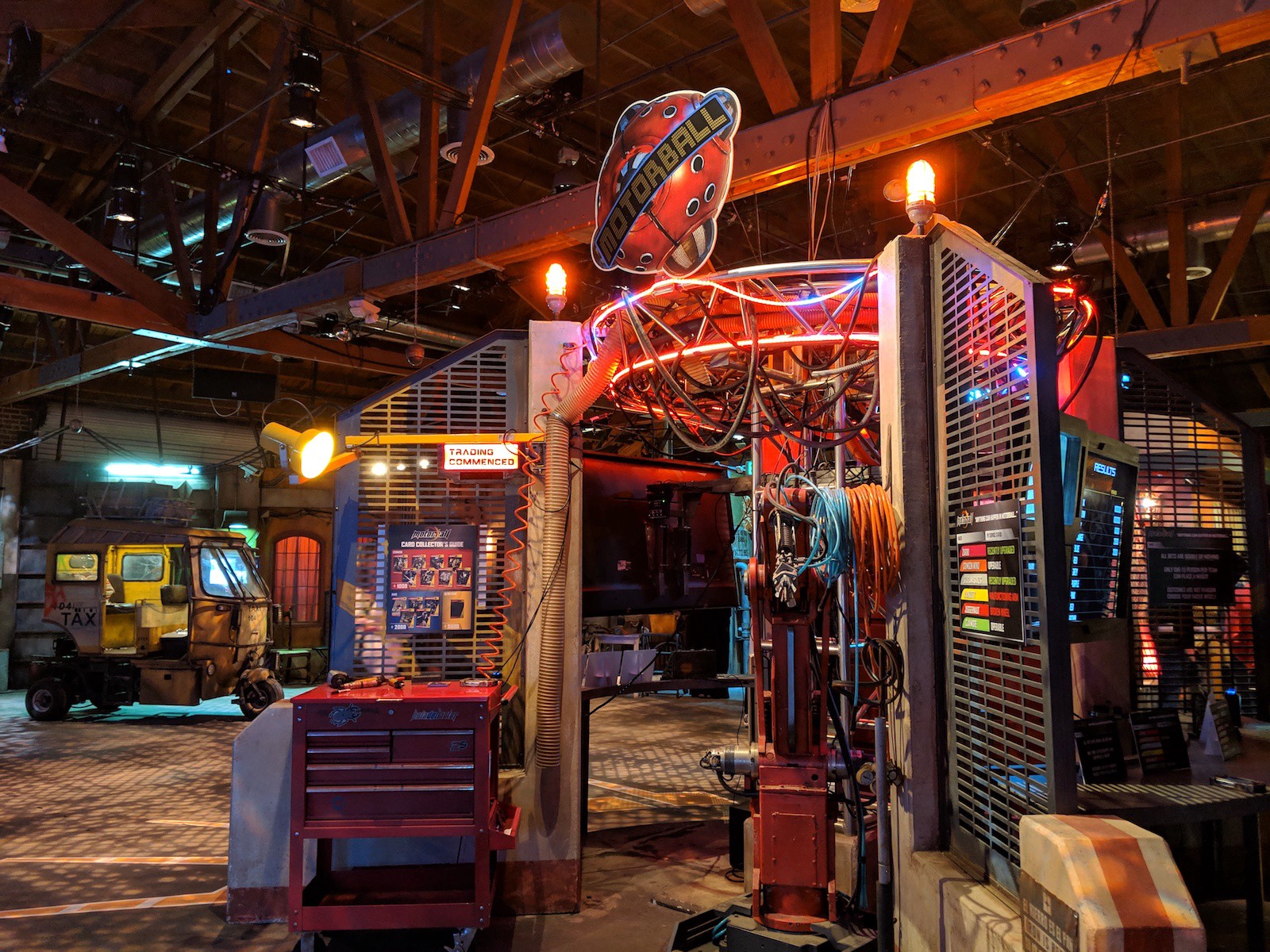 Regardless of how many credits your team earns, it becomes anybody's game at the end when you can bet your credits — or not — on a game of MotorBall, a brutal skating-fighting combo sport. Every good dystopia enjoys at least one extremely violent sport — the Thunder Dome, Rollerball, Blood Drive — and Iron City is no exception. MotorBall also plays a significant role in both the manga and the film.
Winning at the MotorBall arena or even the game overall is of minimal importance compared to simply being present and having fun, though teams can track their score on a leaderboard and the victors will be rewarded. Guests are then free to exit through the gift shop, where a variety of Iron City goods are available. They include a branded chocolate bar made by Los Angeles' Valerie Confections and hot sauce from Texas-based Yellowbird Foods. According to White, it was important to choose companies that were founded or run by women, and Yellowbird, Three Weavers, and Valerie Confections all apply.
In all, Alita is both accessible and fun and—at $25 a ticket for two hours of entertainment during the Early Bird period—quite affordable for an immersive experience. But it's also just a smart move for everyone involved in the IP. Much like The VOID in the Glendale Galleria and Dreamscape Immersive in Westfield Century City, Passport to Iron City is an experience you can't have at home even if you'll eventually be able to stream Alita: Battle Angel from your couch.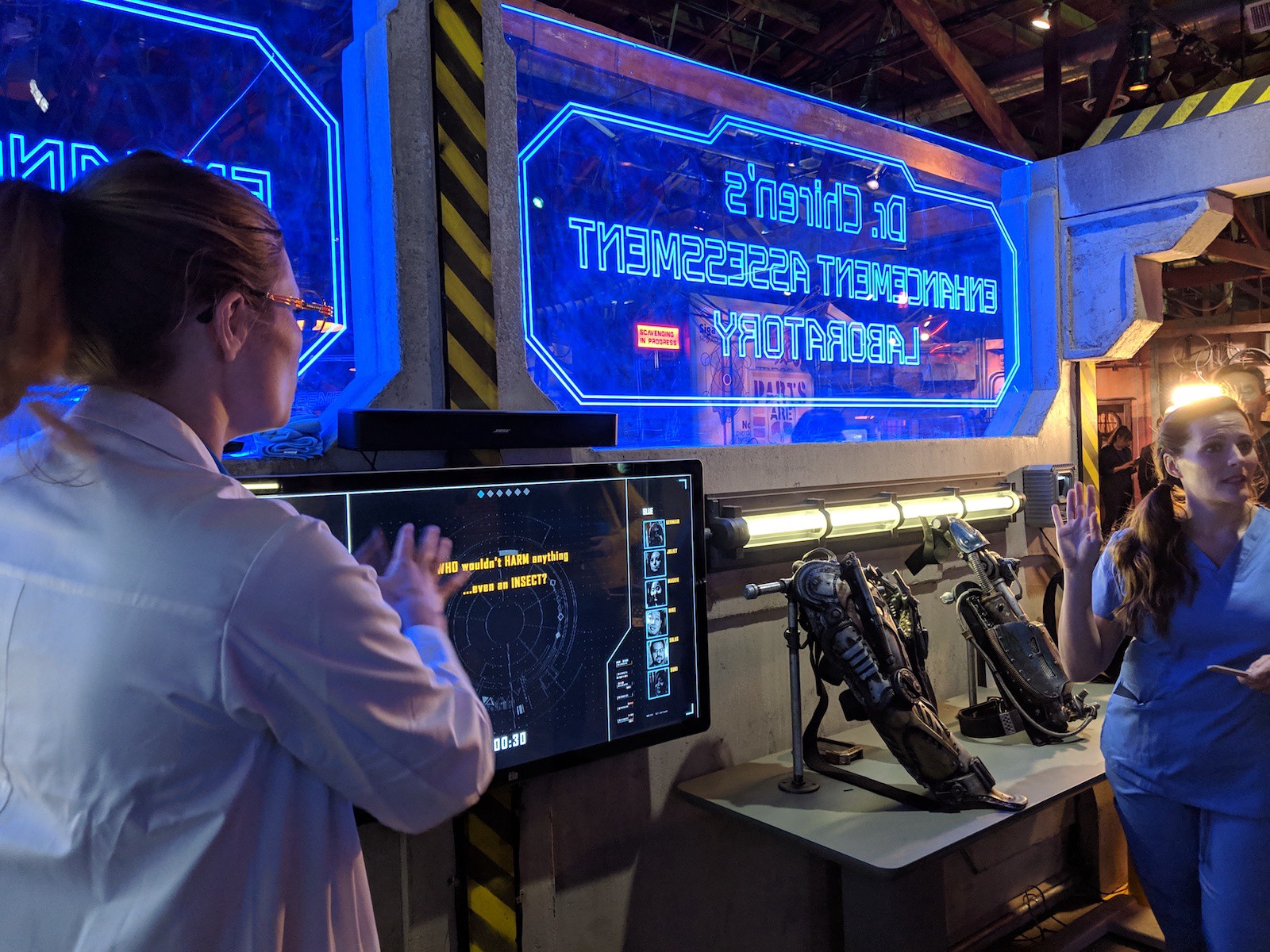 "We're big believers in live entertainment," TSG's Chip Seelig said. "[Passport to Iron City] is really not meant to be an experience related to [Alita: Battle Angel, the movie]. This is an experience related to the narrative. You learn nothing about the movie here other than that it's set in Iron City. If you want to see a movie, go see a movie;…if you want to know what it feels like to hang out in Iron City, come here."
Passport to Iron City opens on January 23 at 1025 E. 16th Street in Los Angeles. Tickets are currently $25 and are available online. Passport to Iron City will also open in New York City on January 26 and in Austin on January 29. Alita: Battle Angel premieres in the U.S. on February 14.