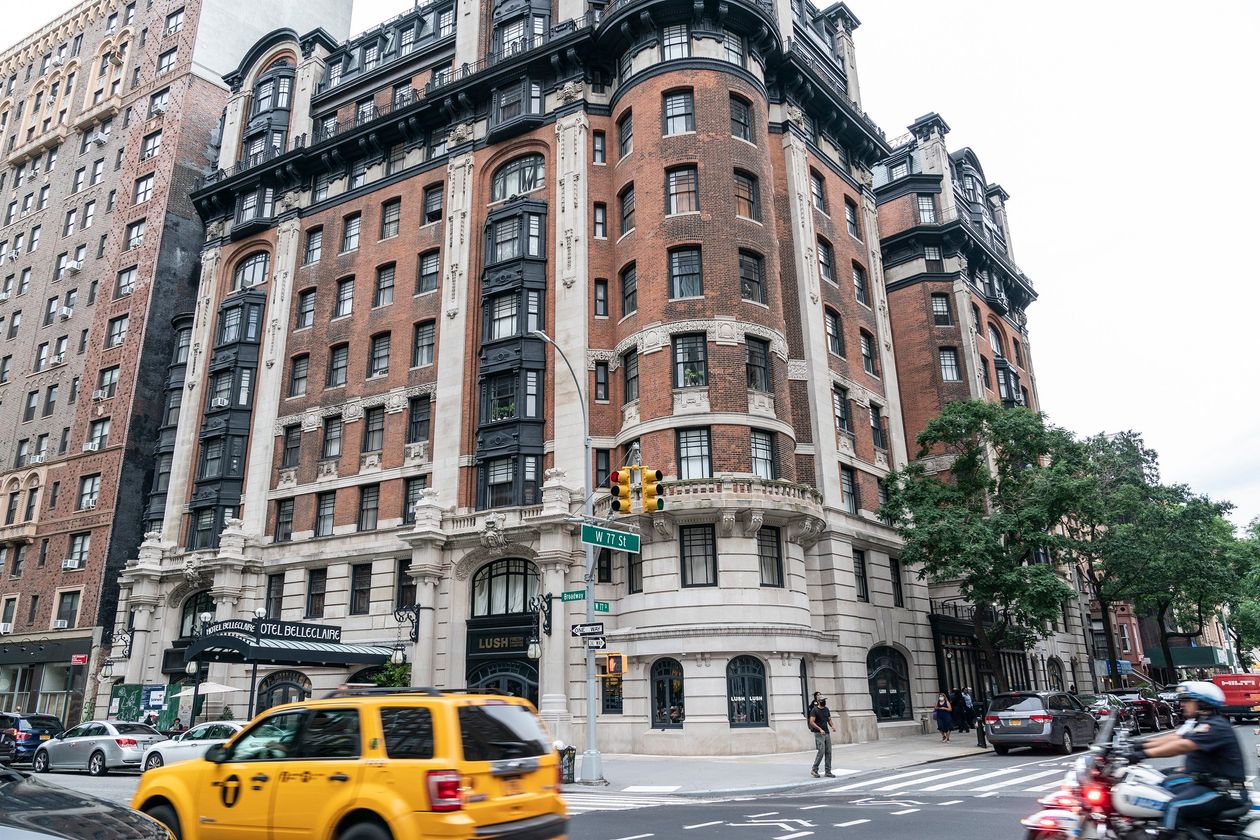 New York
For many years I've lived in paradise—the Upper West Side. We have convivial neighbors, beautiful buildings, great subways, excellent theater and dance, fine libraries and bookstores, wonderful restaurants, pleasant markets. There were problems but we worked them out amicably.
Then Covid-19 hit. The streets emptied as people sheltered in place. Retail stores, already hurt by online shopping, closed. Restaurants were shut down. The city cut sanitation pickups. Cops stopped walking the beat. At the same time, vagrancy—a perennial problem—seemed to increase, with panhandlers on many corners, and people with their belongings occupying space on the sidewalks.
Weird things started to happen, and the city government was missing in action. Rather than returning to the depot, bus drivers began parking in undesignated areas overnight and for hours during the day. When challenged, they dismissively told residents to call 311, the city's nonemergency service number. Private delivery drivers selected blocks as distribution areas, with dozens of workers suddenly showing up and unloading hundreds of boxes onto the bike lanes and sidewalks. The Transportation Department refused to help, saying it hadn't authorized the trucks and therefore couldn't regulate them.
Things got even worse when the government did show up. Without a word of warning to residents or elected officials, the Department of Homeless Services, citing "emergency Covid powers," in May moved more than 100 single men into the boutique Belnord Hotel on a quiet residential block of West 87th Street. Four buses full of people had pulled up unannounced in the early morning. The department, which has a six-month lease, refuses to say whether the shelter is permanent.
Almost simultaneously the department moved 130 men into the Hotel Belleclaire, 10 blocks south. In late July it converted yet another hotel, the Lucerne, to a temporary shelter, moving in 283 men, most recovering alcoholics and drug users according to the agency.
Long a progressive bastion, the neighborhood has worked for decades with advocates and social-service agencies to integrate supportive housing for low-income New Yorkers into the neighborhood fabric. I can count seven supportive housing projects in my immediate area.
What's happening now is different. A reeling neighborhood has been forced—with no warning—to accept almost 600 new male residents, nearly all with histories of substance abuse. A handful are registered sex offenders, although the department asserts in its bureaucratic language that it is abiding by state law in housing them in a residential neighborhood.
True to New York's classic development patterns, the Upper West Side is full of schools and playgrounds interspersed with businesses and residences. Worried parents have set up chat rooms and a Facebook page to post photos of men behaving badly—urinating on sidewalks, shooting up on church steps, congregating, drinking, spitting, smoking marijuana on park benches.
In a Zoom call organized by the office of the Manhattan borough president, participants from the Department of Homeless Services and advocacy groups urged that parents use "nonstigmatizing language" when referring to what they call the "West Side's new residents who are our brothers and our fathers." One argued that photos of drunken men sleeping on sidewalks and the Broadway medians "strip these people of any shred of humanity." What about the humanity of parents frightened for their families and residents worried about their neighborhood?
Under the law, none of this should be happening. The 1989 city charter requires that public facilities likely to burden neighborhoods—jails, waste-transfer stations, drug-treatment centers, transitional shelters—must be equitably distributed. Community boards—bodies consisting of local residents appointed by elected officials—are charged with undertaking regular analyses of government facilities in order to protect the neighborhood, but the Upper West Side's board hasn't fulfilled that duty.
Every day the neighborhood seems less like paradise. Petty crime has been increasing, and burglary has more than tripled over the past three months, according to police. In place of their familiar open doors, merchants have been locking entrances and removing valuable items from windows. CVS paddle-locked its ice cream section because of constant theft. Restaurants have been allowed to reopen, but because of Covid, patrons may sit only outdoors, where they are subjected to aggressive panhandling. Some restaurants have closed a second time.
Moving vans are a frequent sight, as families simply pack up and leave. A neighborhood psychiatrist attributed this in part to "annihilation anxiety." Not only paradise is lost—so is basic civility.
Ms. Vitullo-Martin is a writer and political scientist.