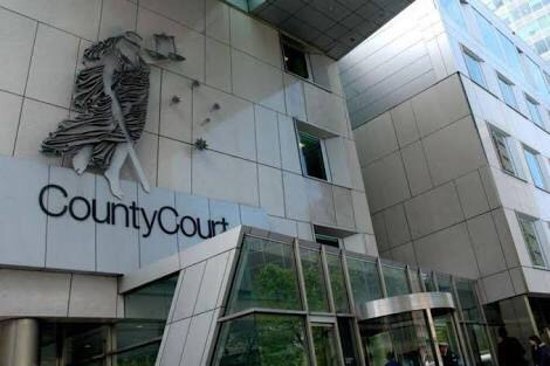 Wodonga man, Rocky Pereira, 39, pleaded guilty to three charges, including arson, on Friday May 7 in Melbourne's County Court.
The small business owner burned down his café, located in the Wodonga CBD, in the early hours of the morning of July 16 2018.
He was also charged with obtaining financial advantage by deception and attempting to obtain financial advantage by deception.
Mr Pereira said in a recorded phone call to his then-girlfriend and business partner, Melissa Crorken. "Would you like to blow this place up?"
"I don't wanna blow it up," Ms Crorken said. "But I don't see any other option."
"It's either today or tomorrow," Mr Pereira said. "It's gonna happen over this week, it's gonna happen."
Mr Pereira initially pleaded guilty to the charges at a committal hearing in August 2019.
Judge Frank Gucciardo took this as well as the accused's gambling disorder into account when sentencing Mr Pereira to 21 months' imprisonment with a non-parole period of 12 months.
Police found evidence on July 26 2018 at the accused's home.
The fire also damaged a hairdressing salon in the same building. The owners were "upset" and felt "betrayed by his [Mr Pereira's] actions".
The owner of the complex was also "angry" about the accused's act of arson which forced him to install power generators to provide electricity to businesses in the shopping complex.
Mr Pereira lodged a claim with his insurance provider on July 17 2018. The total damage to his business was $141,749.
He was owing $5000 to a coffee supplier and was in $16,409 arrears of rent.
Judge Gucciardo described the sentence as "lenient" and said Mr Pereira has "good prospects of rehabilitation" and is "likely not to offend".
Mr Pereira's psychologist, Warren Simmons diagnosed him with "relapsing gambling disorder".
Judge Gucciardo acknowledged Mr Pereira's "gambling indirectly and partially impacted the offending", that he had "no prior criminal history" and was "not motivated by greed".
In reading the sentence, Judge Gucciardo said, Mr Pereira "didn't consider the other business owners, the respondents or the public" when he committed the act of arson.
Arson is a serious crime which carries a maximum penalty of 15 years imprisonment.
Mr Pereira faces a possibility of having his visa revoked and being deported to his home country upon his release from prison.
If you, or someone you know is being affected by gambling, the following helplines can be contacted 24/7:
Gambling Help Online – 1800 858 858
Gambler's Help – 1800 858 858
Lifeline – 13 11 14
Joseph Misuraca