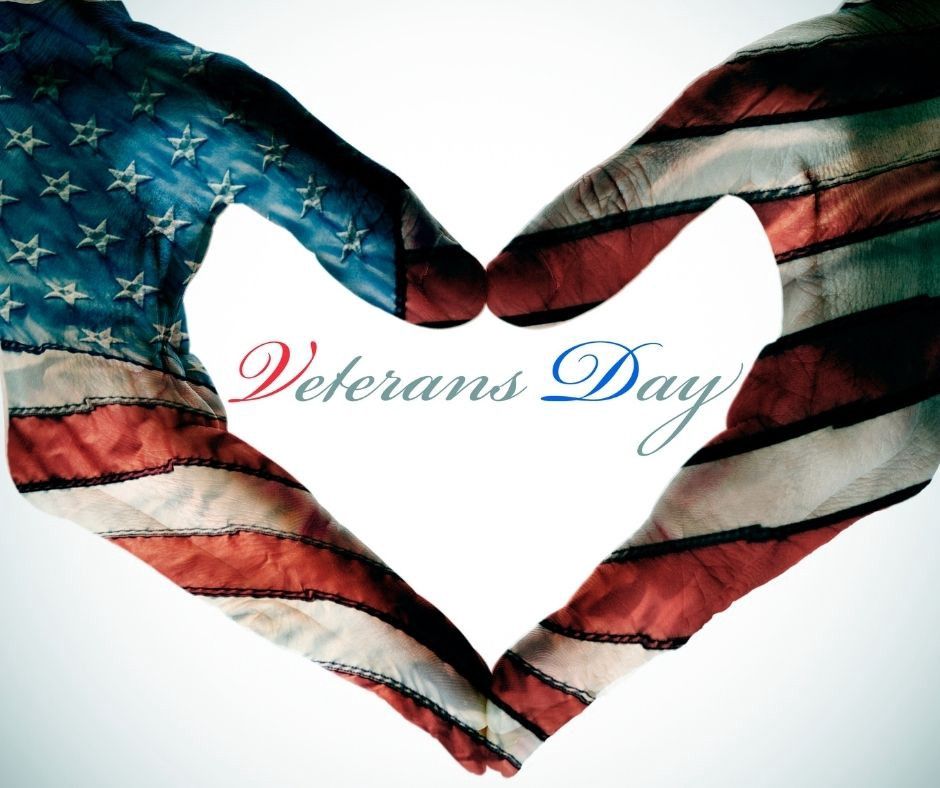 Beyond thanking Vets for their service.
…
Today is Veterans Day.
It's the day we say thank you to all those who served in uniform at one time or another. Whether they were enlisted or officers, served during times of war or peace, and regardless of the branch they served in, Veterans Day is about our nation saying thank you to them all.
This Veterans Day I am asking that everyone consider taking a step beyond thanking veterans for their service and doing a little bit more. Organizations that serve veterans in need can use our help.
There are many charities that support our vets and I won't attempt to list them all here. Instead I'm focusing on those who do great things, but may be a bit less known to the general public. If you can, please consider supporting any of these organizations with a donation you're comfortable with:
"Since 1946, Paralyzed Veterans of America has been on a mission to change lives and build brighter futures for our seriously injured heroes. We've had a single-minded mission—to empower our brave men and women to regain what they fought for: their freedom and independence."
"Mission 22 is dedicated to healing America's veterans when they need it most — right now. We offer treatment for Post-Traumatic Stress and Traumatic Brain Injury and all of the issues veterans are facing today. We couldn't do any of this without your support."
"Project Sanctuary believes that when one person serves, the whole family serves. Through our professional staff of counselors, social workers and recreation therapists we are one of the only organizations that supports not just the veteran, but the whole family, including caregivers, to create multigenerational change toward positive healthy habits for at-risk military families."
"Stack Up is a military charity supporting active and veteran service members from the US and allied nations by promoting positive mental health and combating veteran suicide through gaming and geek culture."
"Veterans Community Project is dedicated to supporting every man and woman who took the oath for our country. We are determined to make a difference in the lives of homeless Veterans, a task accomplished by the community for the community."
For fellow veterans I have a request for you as well.
Many programs that help veterans in need are supported by the tireless efforts of veterans organizations across the country. These organizations need our help. The more members they have, the more they can accomplish without overloading a shrinking pool of volunteers. Also, more members means more influence when they advocate for the needs of vets in the halls of Congress as well as in Statehouses across the country.
If you have not joined one of these organizations and gotten involved in your local posts or chapters I'm asking that you to consider doing that today. You already served the country once, but those you served with need your support. If you can, please consider supporting one or more of these great organizations.
"To enhance the well-being of America's veterans, their families, our military, and our communities by our devotion to mutual helpfulness."
Veterans of Foreign Wars (VFW)
"To foster camaraderie among United States veterans of overseas conflicts. To serve our veterans, the military and our communities. To advocate on behalf of all veterans."
"To enhance and safeguard the entitlements for all American Veterans who have served honorably and to improve the quality of life for them, their families, and the communities where they live through leadership, advocacy and services."
Together, civilians, fellow veterans, businesses, and communities can work together to honor the service of our veterans and do our best to ensure none fall through the cracks and go unsupported.
On this Veterans Day, let's all consider helping our vets in whatever ways we can. There is no better way to thank veterans for their service than to step up and lend a hand, or support those who do.