Spoilers ahead for Star Wars Resistance…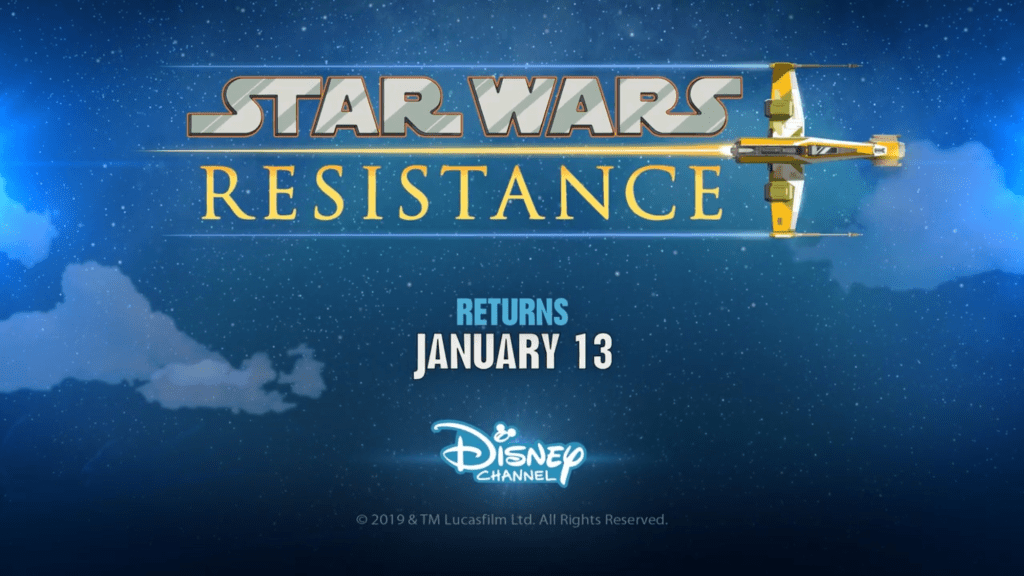 Sometimes it just pays to be sick. Case in point:
Just a few minutes ago, just a few minutes after I trekked home with a nasty cold, Disney Channel PR posted…
BREAKING: #DisneyChannel has ordered a second season of the high-flying animated series #StarWarsResistance for a fall 2019 premiere. The mid-season one trailer featuring the first appearance by a major villain from #TheForceAwakens also debuted today. https://t.co/HnFvV2D2pn

— Disney Channel PR (@DisneyChannelPR) January 9, 2019
The trailer gave me the chills – and they weren't just from illness; as I had to re-watch to ensure I saw what I saw. Clearly, the series is taking a dramatic turn.
AGAIN, SPOILERS AHEAD…
'
.
.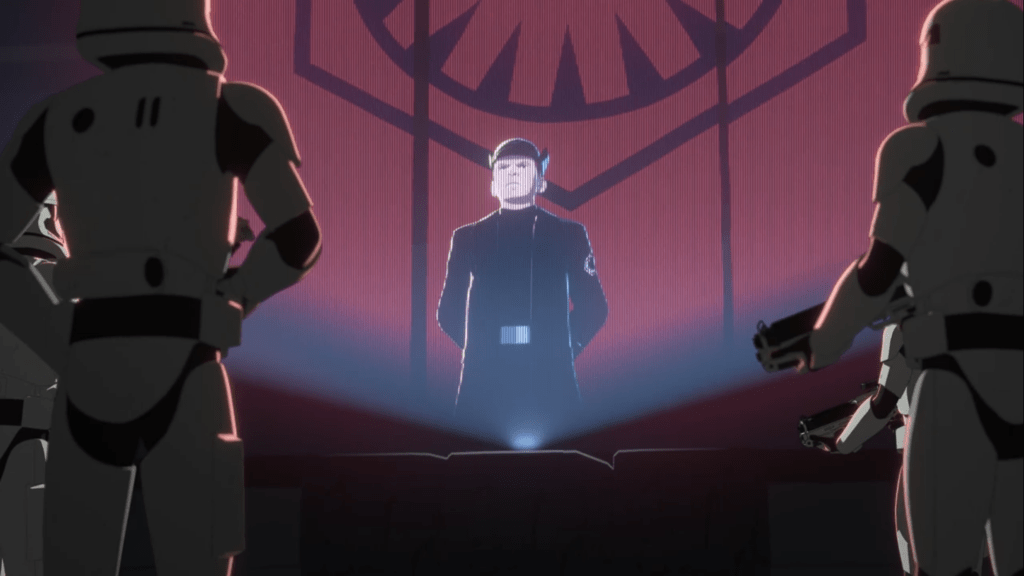 Yep, that's General Hux (Hux) in all of his glory, belting out familiar lines from Star Wars: The Force Awakens.
Now I know why Clayton Sandell was so excited yesterday:
Oooooh. Just watched something new and Star Wars-y that gave me a chill or two (I assume this was your excellent work @Tcann13 & @trailer_dude.) More tomorrow!

— Clayton Sandell (@Clayton_Sandell) January 8, 2019
I am so psyched about this dual announcement, as there's so much to unpack from the mid-season trailer.
Tie-fighters, stormtroopers, battles… The second half of the premiere season looks to wrestle the show into more of a Star Wars Rebels style, as timelines converge and canon gets clarified and characters are put in jeopardy.
I am on board for all of it (this season, and next)!
Here's the YouTube post: