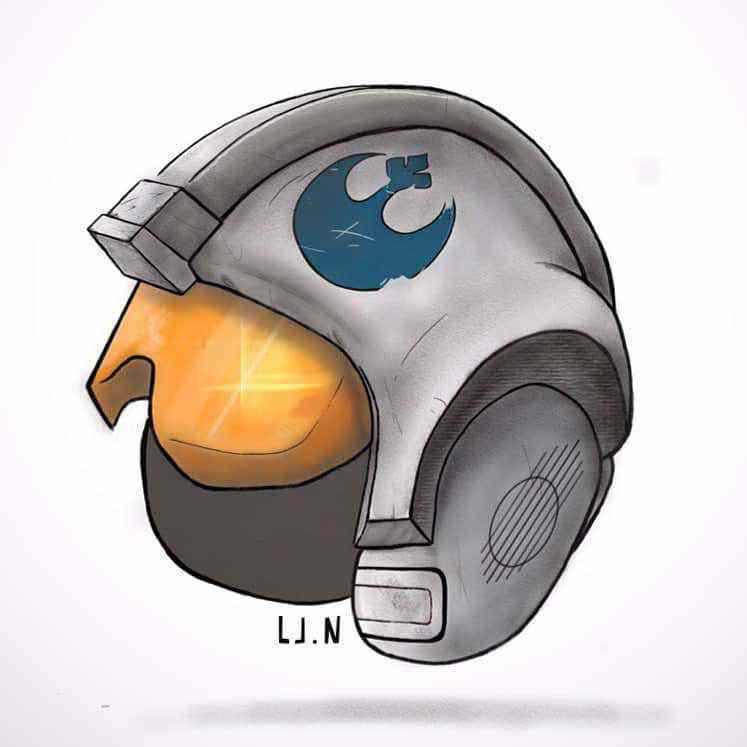 From the Royal Navy to the Rebel Alliance…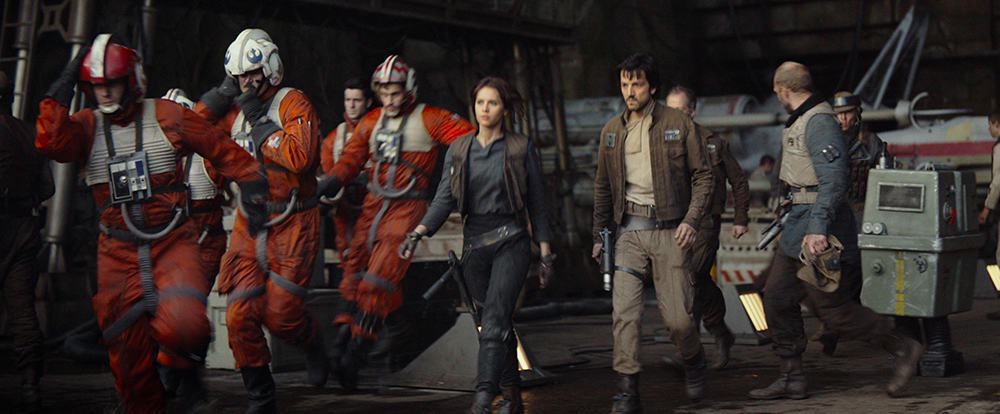 Beyond the main cast, Benjamin Hartley's face remains one of the most recognizable from Rogue One: A Star Wars Story.
Cast as Cadet Harb Binli — Red Seven — Hartley's was in the first teaser trailer for the film, donning his helmet and running to his X-wing past Felicity Jones' Jyn Erso and Diego Luna's Cassian Andor as the soundtrack intones a red alert.
Then, in the film itself, Cadet Binli stands stoically by Erso as she states, "Rebellions are built on hope…"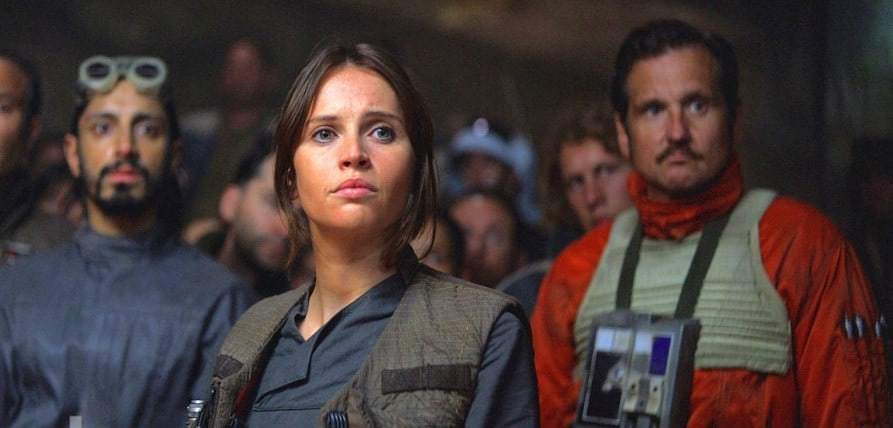 "It was actually quite moving," said Hartley of standing near Jones as she delivers some of the most powerful lines in the film. "The scene was shot a number of times at different locations — many films reshoot key sequences and scenes, so this is no different — so it was hard for everyone to keep their energies up and to keep the continuity correct; especially as there were often different people in the background.
"But the actors are fantastic," he continued. "Her rousing call really did resonate around the set.
"It was obvious I was going to get a bit of 'face-time' as I was right next to her for a number of days shooting, but you never really know what the camera is looking at, or what will end up on the cutting room floor!
"But it was great to see the actors doing their thing, under the pressure of a set full of cast, crew and background artists, and likewise to be a part of an important scene of the film," said Hartley.
In the Canon
Mistaken early on for an incarnation of Biggs Darklighter (most certainly because of his snazzy stache), Hartley's character is also featured prominently in Star Wars Rogue One: The Ultimate Visual Guide, where, on page 168, Pablo Hidalgo wrote:
As a relatively new addition to the Red Squadron roster, Harb Binli of Eriadu has barely worn through his first flight helmet. His talent and tenacity means he particularly excels at strafing runs against point defense cannons. Binli has already absorbed many lessons from his more seasoned wingmate, Pedrin Gaul.
Unfortunately for Gaul (a.k.a. Red Five), one of the lessons he wasn't able to pass on to Harb was how to stay alive. Pedrin was killed above Scarif, opening the call sign for a farm boy named Luke Skywalker – one of only two Red Squadron pilots (the other being Wedge Antilles), who survive the assault on the superweapon.
Surviving Scarif
"That's fine with me," said Hartley of Binli's offscreen demise. "My character died fighting in one of the most famous space battles ever!
"However, I'm very glad I survived the battle above Scarif…. to supposedly go on to fly with Luke, Wedge and Biggs is pretty amazing.
"Of course I may find out my character has another story… but I'd be fine with that, too," he said.
Hartley's own real-world Star Wars story is quite moving, as well.
"My earliest memory of Star Wars was the whole hype surrounding the release of Empire Strikes Back," said Ben. "We moved to Mexico City shortly after that time, and the US was the biggest influence in terms of films and music – the films were huge over there by then.
"I was there between the ages of 10 and 15, so was very much of the age to be affected by US culture, and though the films had huge British input, they were very much US juggernauts of popular culture.
"I started collecting the figures myself around then – especially when ROTJ came out."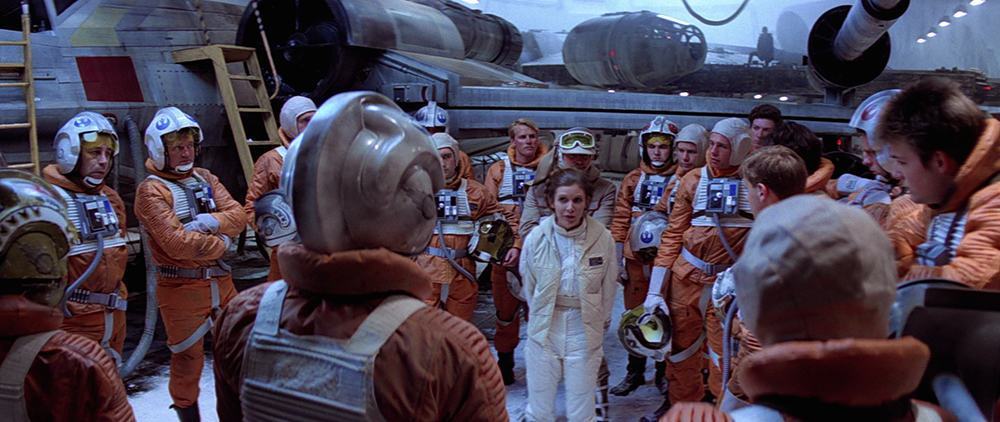 Donning a Flight Suit(s)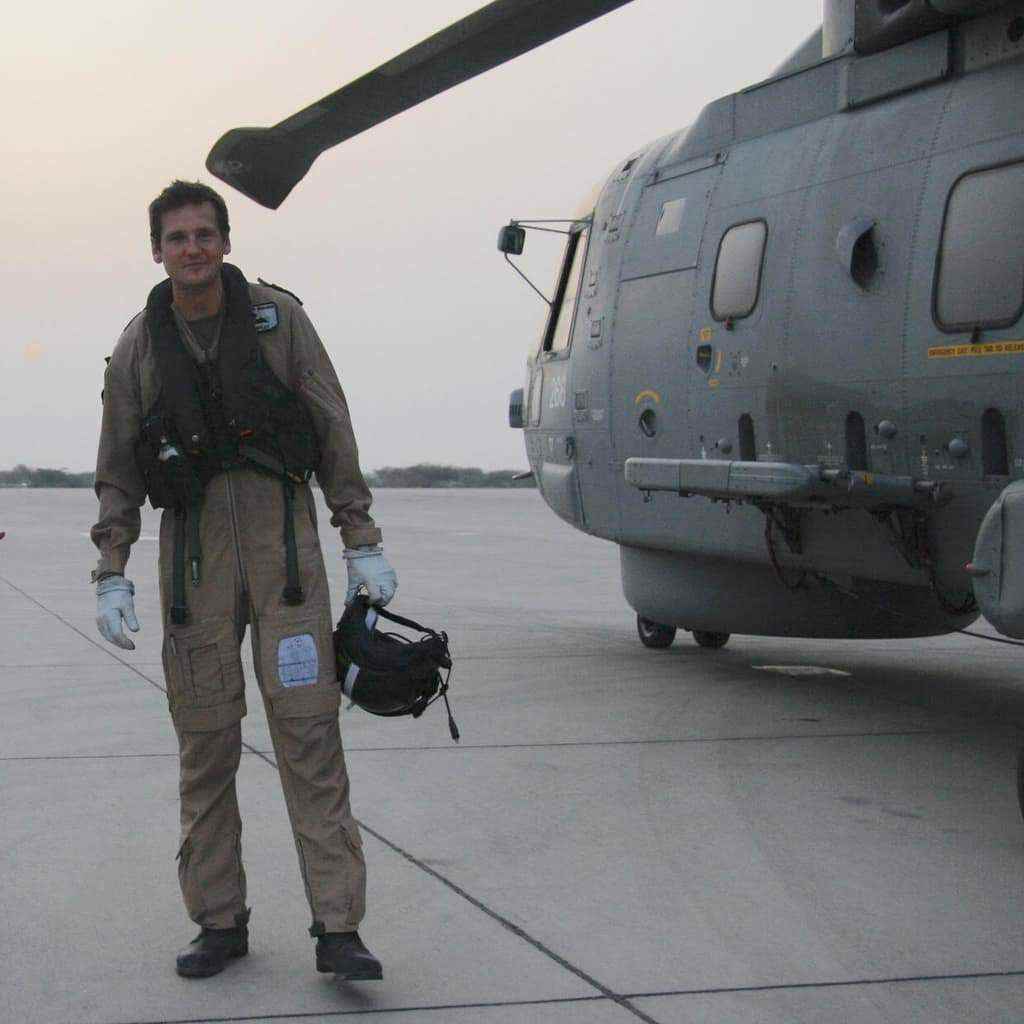 Beyond the collecting (and to date, Binly has not been made into a figure), Hartley looked to find an experience similar to that of the Rebel pilots he so admired on screen.
"I did use to watch the flying scenes again and again on videotapes – they really struck a chord with me," he said (telling a similar version of the story to Hidalgo in the Star Wars Show episode linked below, around the 4:05 mark).
"I think seeing the pilots in the briefing rooms, getting ready to go and be heroic somewhere off in space, would appeal to any kid – but it stuck with me."
And he stuck with it, training to become a pilot in the Royal Navy.
"I flew Sea King and Merlin helicopters," said Hartley, who currently runs two businesses, including a specialist casting agency. "I was in the Royal Navy, so flew them off ships as well as land bases."
Aviation Experience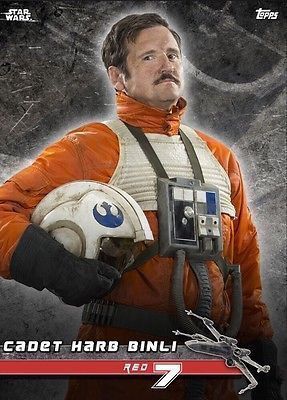 Now working in the film industry, Benjamin puts his aviation experience to good use.
"I have been involved in films as an aviation advisor as well as in helping to cast military, police, pilots, etcetera; essentially any action roles within films," he explained. "I was involved in both of these with Rogue One, and so ended up being used in the film in that regard.
"But the 'upgrade' to being a named character was very much being in the right place at the right time," said Hartley, who coolly added, "as well as copious amounts of talent and skill."
It's cold in space, but often not so on a sound stage or movie set. Asked about his coveted orange flight suit, Hartley said, "It was very very hot.
"It's WAY bulkier than the original suits in the films, but likewise way more realistic," said the former military pilot. "It was also very well made – as ever; the Star Wars universe is made by people who care. The attention to detail is second to none."
After Rogue One, There's Always Hope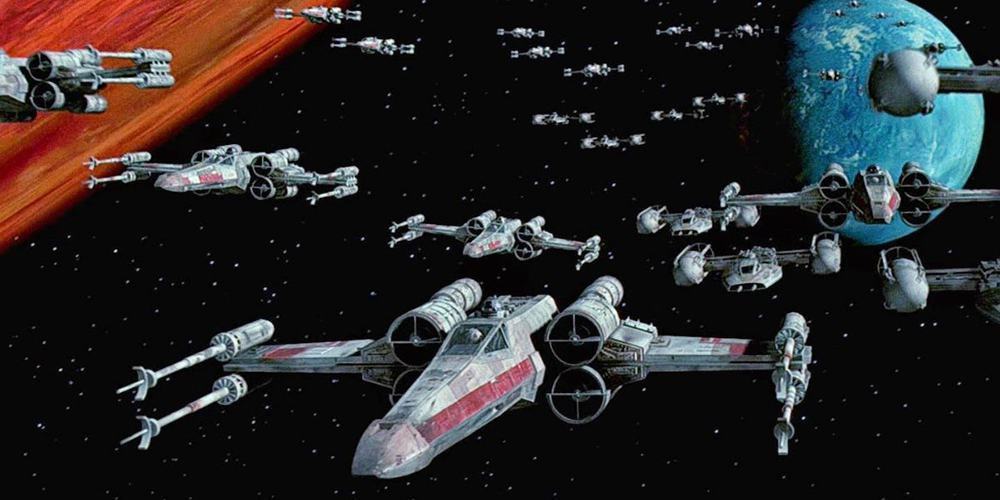 Those who paid attention to the films and trailers know that we never actually see Cadet Binli in an X-wing, but Hartley assures us he made it into a starfighter.
"I did get in and out of the cockpit for a number of shots that were not seen; likewise, a couple of the pilots and I did do some filmed dialogue in a cockpit, which was the most amazing experience," explained Hartley. "But no, I do not appear in this cut of the film."
However, there's hope for Hartley's character in A New Hope.
"Supposedly Red Seven's X-Wing does get shown in ANH, along with a voice saying 'Red Seven standing by.' Someone will have to clarify that for me."*
One thing remains clear to Hartley, however. Working on a Star Wars film is an amazing ride.
More of a Fan Now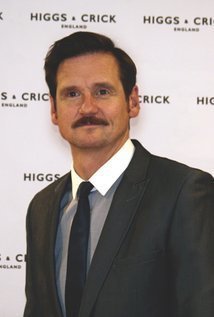 "I have really enjoyed the whole experience of being in the film, books, trading cards, etc.," he said. "It has changed my life to a certain extent – all of it in a positive way.
"There are so many people to whom these films are such a big deal — me included — so, of course, it is great to be able to share some experiences and connect the fantasy of the films with the reality of having been involved in the making of them.
"I do get fans writing to me, and likewise meet many of them at various events, and they are all so keen to talk and hear about it all.
"Even though I'm such a small character, people seem to really engage with it," he added. "I've been so lucky to be a part of the universe.
"And it will continue to be a big part of my life now. I am more of a fan now than ever."
Wish Fulfilment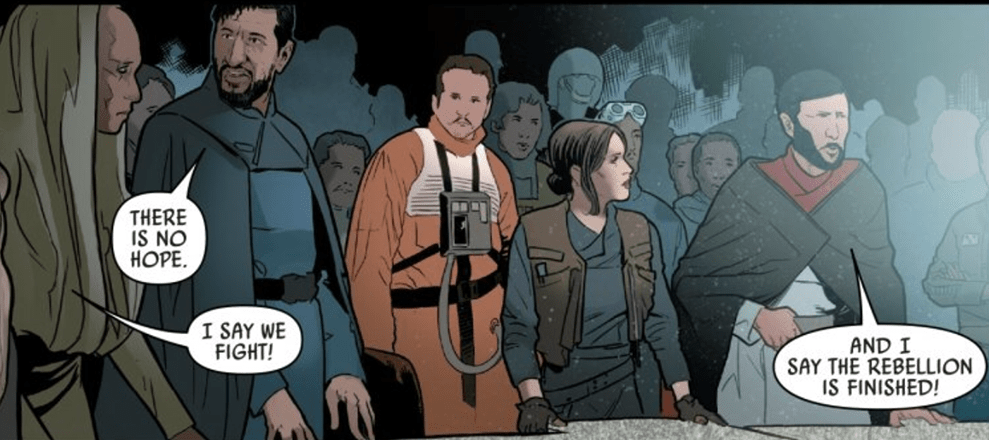 That's especially so because Star Wars made him the living embodiment of a dream come true; of a childhood vision fulfilled several times over.
"[Star Wars actually] placed the idea of fantasy in my psyche," said Hartley. "Until then I was very much more grounded in the world around me.
"My imagination until that point was based on elements of reality. The Star Wars films expanded my mind to entertain the fact that the universe is a pretty huge place."
And with those infinite opportunities in mind, Hartley allowed himself to dream.
"I think if my younger self witnessed me first, flying in the Navy. And then actually becoming an X-Wing pilot, I think he would feel that everything in life is all a possibility waiting to happen
"You may as well dream," he concluded, "because it may just affect how your life turns out."
—
*Red Seven is heard in A New Hope, the second member of Red Squadron to check in. Presumably this means that Harb Binli's X-wing can be seen as the "wings report in" and "lock s-foils in position." JB