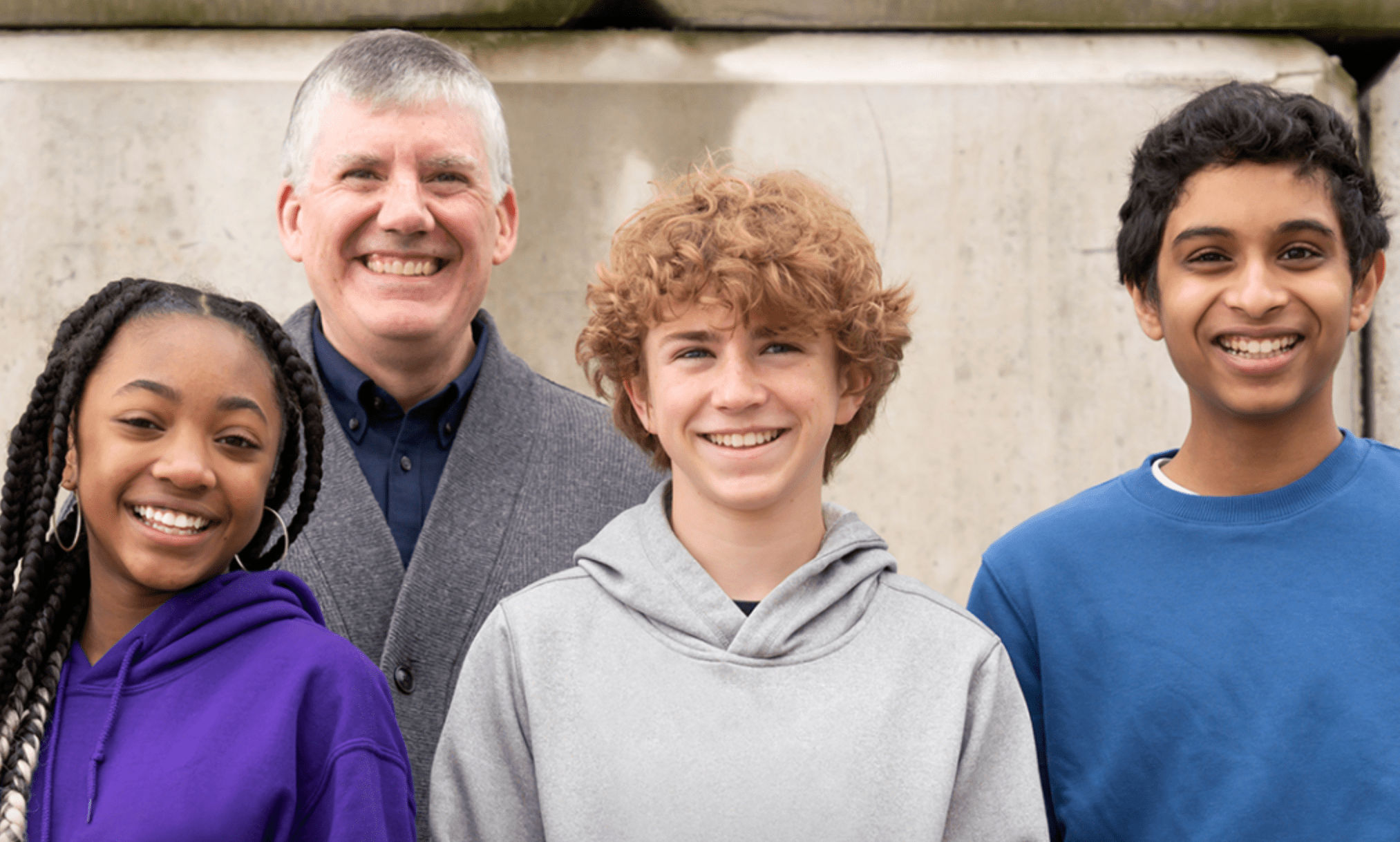 Riordan: "The Trio is Complete…"
Hold on to your, er, helmets kids. Rick has spoken, and the new Grover and Annabeth have been introduced.
Friends, the main trio is now complete for the perilous but exciting quest known as Percy Jackson and the Olympians: The TV series! I am delighted to introduce you to . . .
Grover Underwood: Aryan Simhadri
In his young life, Aryan Simhadri has already proven himself a veteran actor. He recently starred in Disney+'s film Cheaper by the Dozen and in the Disney Channel's Spin. In his auditions for Grover Underwood, Aryan won our hearts. He had me laughing out loud with his delivery and timing. He has a mixture of sweetness, humor and internal toughness that is perfect for our favorite satyr.

Rick Riordan
Annabeth Chase: Leah Sava Jeffries
Out of all the talented actors we looked at for this role, Leah Sava Jeffries quickly became my number one choice for Annabeth. A native of Detroit, she is a brilliant actor who can break our hearts, make us laugh, and have us cheering for her all in the same scene. She was a series regular on the TV show Empire and also in the series Rel. She recently returned from South Africa, where she wrapped filming on Beast, a forthcoming feature film in which Leah plays the daughter of Idris Elba's character.

Rick Riordan
It is an amazing time to be a Percy Jackson fan, no? Annabeth and Grover have joined Percy – mythical times are ahead!
Read Rick's full blog post here, and be sure to check back to this very page as this developing story plays out.