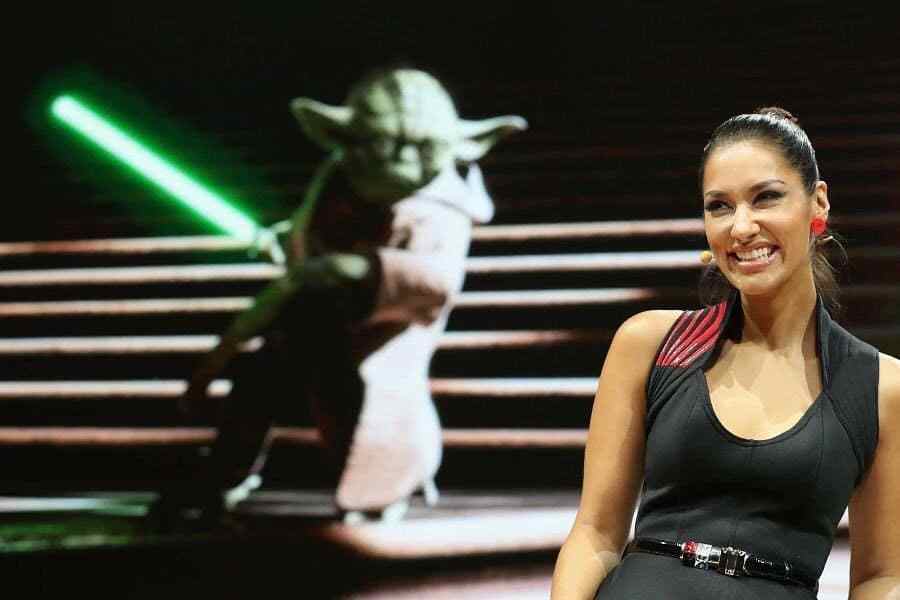 My look around the Star Wars Twittersphere yielded four excellent subjects (to distract you this morning) — or one excellent meta-subject (The Women Of Star Wars) — and one that sets up a story I'd like to tell down the road.
First up is Laura Dern, who recently spoke to Vanity Fair about Star Wars, Rian Johnson, and C3PO. Thanks to The A.V. Club for curating it all:
Laura Dern originally thought Rian Johnson was being metaphorical with all his "spaceship" and Star Wars talk https://t.co/4CZyLfM5sh pic.twitter.com/E2EV4uSzNh
Then, no less than the National Geographic celebrated the legacy of the legendary Carrie Fisher.
They posted an excerpt of the book "In Praise of Difficult Women by Karen Karbo [which] profiles women throughout the world who have pushed societal norms and boundaries in areas spanning the gambit from politics, art, media, books, and more."
With her sharp wit and humor, Carrie Fisher was never well behaved or secretive about her demons—read more about her in this excerpt https://t.co/JTFswZEuWT

— National Geographic (@NatGeo) January 3, 2019
Then, Janina Gavankar tweeted about one of the most surreal experience any Star Wars actor might encounter – becoming a LEGO minifig:
I've been so emotional about this set and Iden's LEGO minifig, that I haven't even posted about it. It's an intense dream come true, and when I was building the Death Star (10143), a few years ago, I just never imagined I could be a part of the legacy of @starwars & @LEGO_Group pic.twitter.com/DwpQyYWCDN

— janina gavankar (@Janina) January 2, 2019
And if you've been to a comic shop lately, you may have seen the name "Houser" all over the place.
In fact, that is an understatement. Jody Houser is EVERYWHERE, making a profound impact on many a fandom. This impact includes Star Wars, of course….
The images have me heading to the comic shop today (after I try and track down the JG LEGO set):
https://twitter.com/Jody_Houser/status/1080556733880102912
And finally, this photo of improvements to the Star Wars show in Disneyland Paris has me looking to augment my knowledge of "Star Wars: Legends of the Force." Has anyone experienced the show? Hit me up on Twitter DM.
https://twitter.com/ED92live/status/1080783707735248896
MTFBWY: Got a Twitter tip for yours truly? Hit my up @jmbishopjr. JB