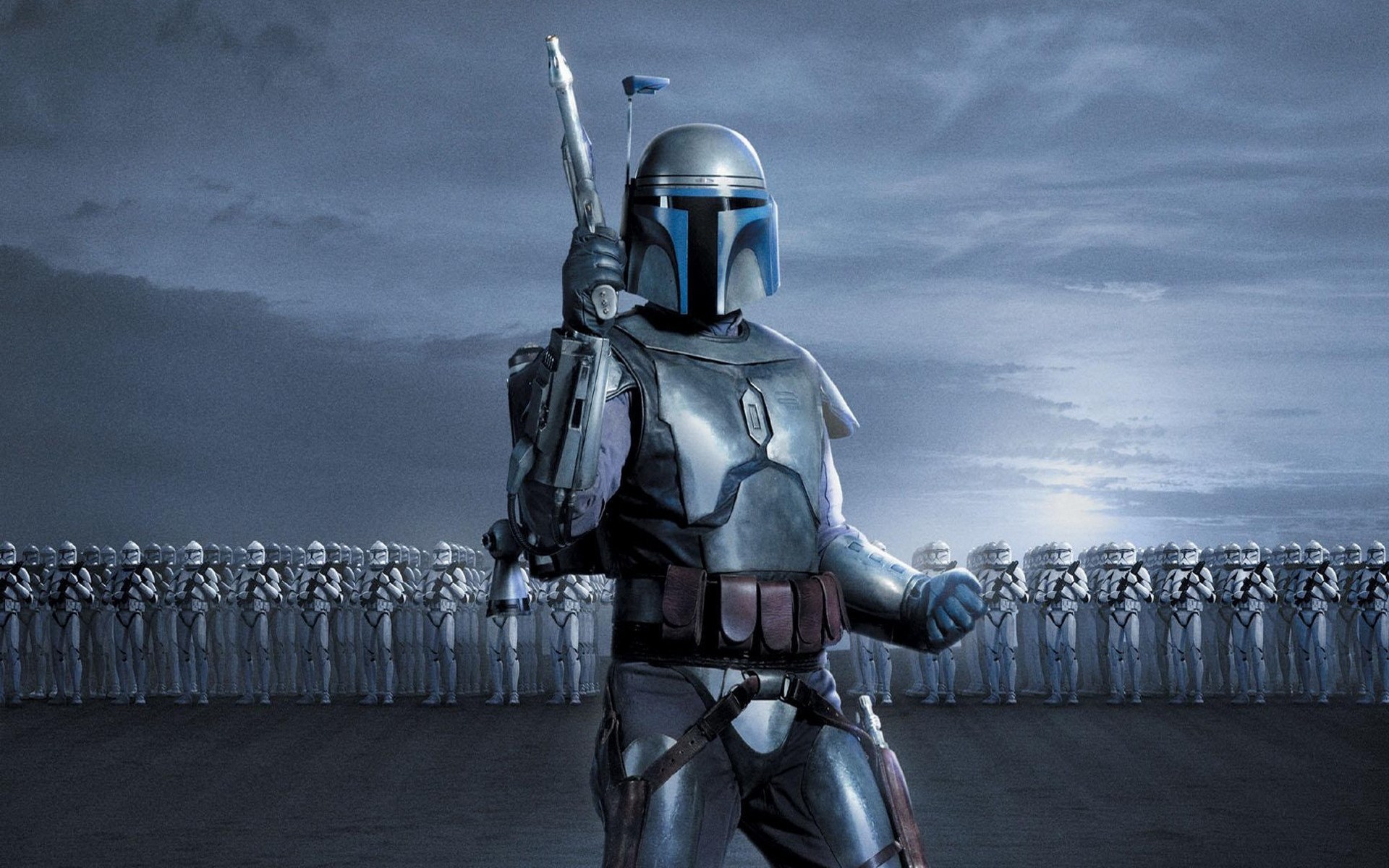 Like you I am sitting here wishing for a trailer to Star Wars: Episode IX to drop and brighten a snowy start to a fridgid Tuesday morning in New England.
However, I'm not holding my breath.
That said, I am looking forward to next Wednesday, and the next title in Marvel's Star Wars: Age Of The Republic line – Jango Fett #1. I have really enjoyed this new series — if you can call it that — and I'm psyched to see how much backstory is given for Boba Fett's dad.
In the meantime, artist Luke Ross shared some art from the book:
…chip off the old block – Star Wars: Age Of The Republic – Jango Fett #1
Out next Wednesday! pic.twitter.com/KR28E10DyH

— Luke Ross (@LukeRossMarvel) January 7, 2019
Kathleen Kennedy is on Variety's 500:
Updated Oct. 30, 2018, the Variety500 reflects the accomplishments of its members over the previous 12 months. They were selected by the Variety editorial board, which conducted extensive research for its selections.
Key quote: Kennedy has produced or executive produced more than 60 films, racking up 25 Oscar wins and more than $11 billion in worldwide box office.
Kathleen Kennedy took over Lucasfilm and delivered @starwars: The Force Awakens. She produced more than 60 films, racking up 25 Oscar wins and more than $11 billion worldwide. She was recognized as part of 2018's #Variety500 presented by @verizondigital https://t.co/NCDMcEnYQT

— Variety (@Variety) January 4, 2019
File this under fun fact — not the 1975 summit — but the origin of Princess Leia's jewelry in Star Wars: Episode IV – A New Hope.
https://twitter.com/FinnEmbassyDC/status/1082385950259449861
Not sure I posted this previously, but here's to the future, and the present, of Star Wars VR.
One year ago today, Captain Cassian Andor and K-2SO enlisted your help for a mission to Mustafar in #StarWars: #SecretsOfTheEmpire. Go back to the beginning with this concept art. pic.twitter.com/iPsTY0ZswE
Finally, here's another plug for Star Wars Galaxy of Adventures – especially the trench run. The artists really got these right!
Join Luke and Red Squadron as they take on Vader and the Death Star!

Celebrate the characters and stories of a galaxy far, far away in a bright and colorful art style with @StarWars Galaxy of Adventures! Now streaming in DisneyNOW: https://t.co/ZJ8OHPaey7 pic.twitter.com/spkM16mIwb

— Disney XD (@DisneyXD) January 6, 2019
Be sure to point me in the right direction should you see any more grist for the Star Wars dustbin (@jmbishopjr, #AroundTheGalaxy)! JB