This was just what many of us needed today, a glimpse into future Disney vacations as a polar vortex grips most of North America.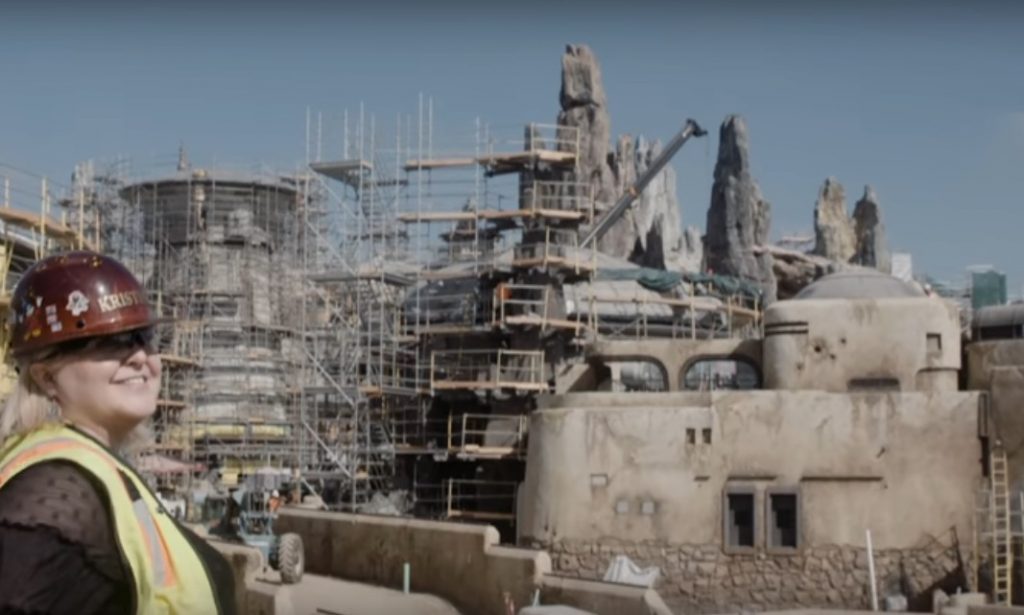 "Worlds of difference…pun intended," was how Imagineer Kristina Dewberry put it when asked about working on an interstellar construction project. However, by the looks of the footage, we're all a lot closer to being transported to a world in a galaxy far, far away. Disney Parks Blog's Kevin Rafferty, Jr. teased: Find out how Batuu is taking shape, and just what it takes to create a planet. As a Construction Manager at Walt Disney Imagineering for the last 10 years, Kristina Dewberry takes us behind the scenes…
This report may also be found on DSNYNewscast.com.