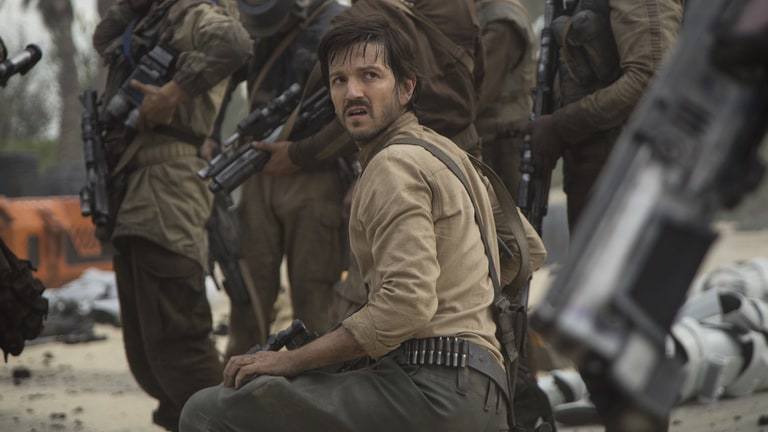 Happy 2019 everyone!
I woke up this morning ready for a HUGE year in Star Wars history: Star Wars Celebration Chicago, The Mandalorian, Star Wars: Galaxy's Edge (Star Wars Land) in Anaheim and Orlando, Star Wars Clone Wars (?), and — of course — Star Wars: Episode IX.
But this morning, the headlines are somewhat less grand….
I know news about the production of the "Cassian Andor" show is in the ether, but I think this may be where it came from (as it was posted yesterday, mid-day):
Production is scheduled to commence in October 2019. https://t.co/Hy0SE2x01t

— Production Weekly (@prodweek) December 31, 2018
I love Jamie Oliver (you may remember him as "The Naked Chef"), and while I'm keeping my hopes low — based on sourcing — this made me smile:
TV Chef Jamie Oliver lands his dream role in new Star Wars film https://t.co/QsBTMsUKMR pic.twitter.com/7d1XIAqHEI
The mothership, StarWars.com, shared a sweet message (and story link) to close out 2018:
Head into 2019 with the qualities the Skywalker children truly exemplify, hope and kindness: https://t.co/jU9Ur4OXyn pic.twitter.com/d16Ossh3ze

— Star Wars (@starwars) December 31, 2018
Finally, Alex Damon of Star Wars Explained remains among my top Star Wars YouTubers — I love his updates and news and breakdowns — and he finished 2018 by giving us a look at 2019.
As we leave 2018 let's take a look at everything #StarWars related we can look forward to in 2019! https://t.co/dABSxDWQgZ pic.twitter.com/Xe4tJyuq4l

— Star Wars Explained (@StarWarsExplain) December 31, 2018
Oh, and BTW: Listen in to my talk with Robin from Brick City Blockade:
Brand New episode of @brickcityswpc Make The Jump Podcast | @mrvogtweets and @jmbishopjr sit down to discuss a multitude of topics from the world of Star Wars, including updates on Star Wars: Galaxy's Edge. #BCBPN #StarWars #SWCC @MakingStarWars https://t.co/wTRNP7NMLg pic.twitter.com/sZHdG2BHWT

— Brick City Blockade (@brickcityswpc) December 30, 2018
May The Force be with us all in 2019! JB