Recently, the mid-season trailer for "Star Wars Resistance" sent chills down the spines of many a fan of The Saga.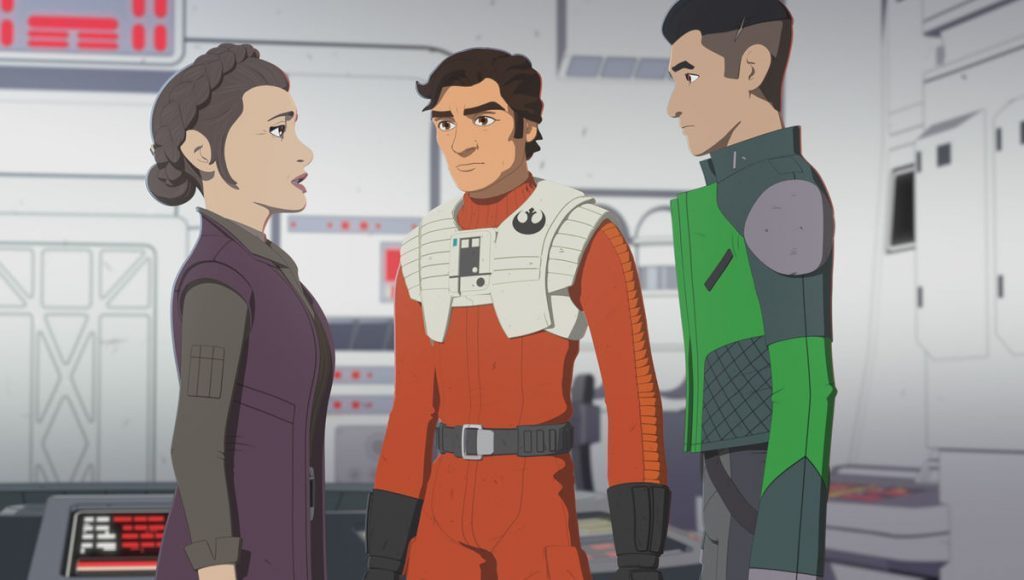 Our friend Alex Damon of Star Wars Explained broke the trailer down last week:
Tonight (Sunday, January 13, 10 p.m. EST/PST, on Disney Channel, DisneyNOW, and Disney Channel VOD), the second half of Season 1 will hit the ground running, with the momentum garnered from the terrific trailer having ignited the imagination of the fan base.
The last episode, entitled "Station Theta Black" changed the series tone slightly, and was synopsized, als by Star Wars Explained:
And while there's no definitive/spoilery plot outline for the series' coming events, we do have some clues, including:
The titles of the four #StarWarsResistance episodes premiering in February are here! https://t.co/DMhqu7jOzo pic.twitter.com/aQ1hctU3n7

— ✦ sleemo ✦ (@sleemo_) January 12, 2019
One of the best Star Wars sources on social, Sleemo posted:
Sunday, February 3 — "The First Order Occupation"
Sunday, February 10 — "The New Trooper"
Sunday, February 17 — "The Core Problem"
Sunday, February 24 — "The Disappeared"
And StarWars.com posted three video shorts which seem to fill in some of the gaps between the end of the first half and this evening.
Tonight, an episode entitled "Bibo," will go far in quelling some of the winter doldrums — and setting the tone — for many Star Wars fans have been feeling without a major film release during the holidays.
Need a little more refresher, check out the "Star Wars Resistance Rewind":