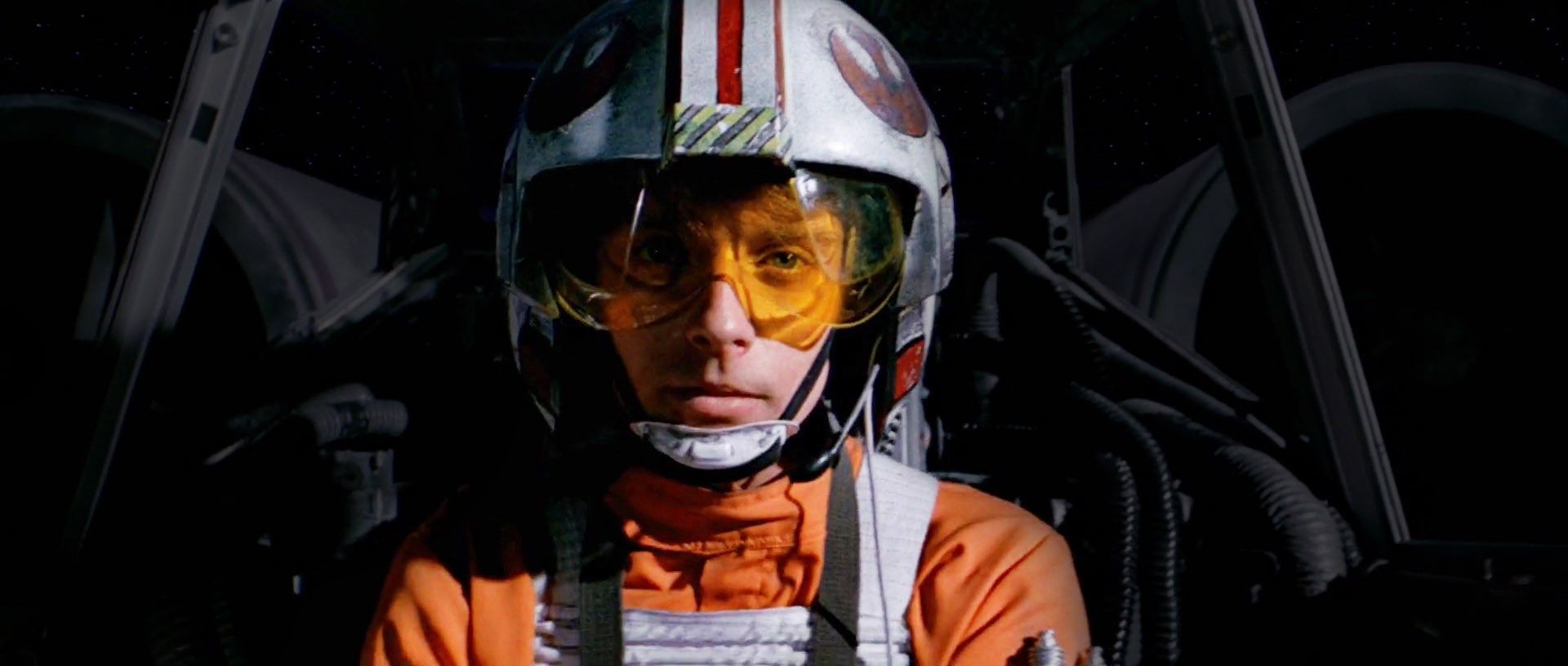 Mark Hamill never ceases to amuse me with his easy online demeanor and good-natured hi-jinks
Most recently, Luke Skywalker's alter ego was asked for some Star Wars trivia.
Either I had forgotten about this tidbit or I have never heard this before, but the picture of in my mind's eye alone has me LOL'ing; that and the mischievous smile that I'm sure was spreading across Mr. Hamill's his face as he typed this up:
Because of a record heatwave in England when we filmed the original #StarWars, most of the pilots wore only the top-half of their costume, attacking the Death Star wearing shorts. #TrueStory https://t.co/RSgZRneft9
Also hilarious, was:
https://twitter.com/HamillHimself/status/1081290058190049280
Nothing wrong with being trolled by Luke Skywalker. Amiright Kylo Ren?
https://twitter.com/Mannybothanz/status/1035962217282383875
Also cool was the latest post from ILM; this time highlighting the group's work with Phoebe Waller-Bridge. I'm not sure it's possible to be in love with a droid (especially a fictional one), but L33T certainly won my heart as I watched Solo: A Star Wars Story.
When bringing L3-37 to life in #Solo: A @StarWars Story #VFX artists aimed to preserve as much as was possible from the in-camera shots, highlighting Phoebe Waller-Bridge's performance: pic.twitter.com/61nWlnKKKT

— ILM Visual Effects (@ILMVFX) January 4, 2019
Meanwhile, The Hollywood Reporter weighed in with a theory on Star Wars: Episode IX's title:
What will 'Star Wars: Episode IX' be called? https://t.co/74PuedRfpP pic.twitter.com/ueoyDFVykg

— Hollywood Reporter (@THR) January 4, 2019
Ash Crossan of ET rebutted:
And Forbes' Scott Mendelson added:
STAR WARS: LIKE MAYBE WAIT THREE WEEKS AND YOU'LL PROBABLY FIND OUT https://t.co/PQK2a89iFe

— Scott Mendelson (@ScottMendelson) January 5, 2019
Then, finally, StarWars.com helps us bring Batuu (and Hondo) further into canon with their post:
Punch it! Han and Chewie join forces with an old friend for a new and exciting ride aboard the Millennium Falcon: https://t.co/8YENNiTxZI pic.twitter.com/yQlw4SyXaV

— Star Wars (@starwars) January 4, 2019
The site explained:
Today, StarWars.com is pleased to give you your first look at the opening pages from the new book as well as a glimpse at a second excerpt, torn straight from one of Hondo's daring escapades. As many Star Wars fans and readers already know, soon you'll be able to visit the planet Batuu and the village of Black Spire Outpost at Star Wars: Galaxy's Edge, coming this summer to Disneyland Park and this fall to Disney's Hollywood Studios. Learn about this exotic Outer Rim destination below and pick up your own copy for additional stories including Hondo's run-in with the mighty Wookiee Chewbacca, the pilot and scoundrel Han Solo, and more.
Okay, that's it for now. If you see something that everyone should know, pass it along to @jmbishopjr. JB