By Jennifer Nelson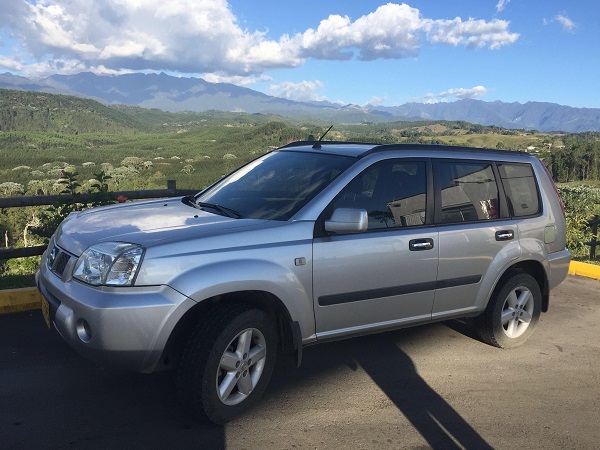 Sue Passailaigue loves meeting people's practical needs.
Through her faithfulness and obedience in being part of a housing ministry, she's been able to bless people in her community as well as Wycliffe missionaries in other parts of the world.
Twenty years ago, Sue began renting out homes she owned in the Bay Area to patients (and their families) receiving medical care at a local hospital. She rents out the homes at a lower rate than she normally charges regular tenants. At first, Sue thought this would end up costing her money. But God has blessed her with a steady stream of renters, and she's been able to set aside some extra funds.
"If you follow God and trust him — if you know it's his ministry — he's going to worry about the finances for you and he'll not only provide what you need, he'll provide extra," Sue said.
As someone who has an ear for other languages and speaks Spanish, the retired medical transcriptionist and law enforcement official had a desire for many years to work as a translator. Although God had other plans for her life, Sue was still able to find a way to bless those who need a Bible translated in their language through meeting practical needs.
After reading about missionaries' cars breaking down or missionaries not having a car, Sue wanted to help meet this tangible need for a missionary family. She asked about opportunities to help provide a vehicle.
"Some people have the gift of being artistic ... but that's never been my gift," Sue said. "I just like to see somebody get something that they need to help them move through their day or through their life."
Sue learned about a missionary couple, Patti and Bob Smith,* who didn't have a car. The Smiths serve with Wycliffe in South America where they've served for 30 years. They've been without a car for almost a year. The couple decided to try to save money to buy a car, but knew that could take a long time.
Without a car, getting back and forth to translation project sites, as well as trying to run errands, was a chore. The Smiths might have to walk a few miles to get to a local bus station, then travel two hours by bus to another community, transfer to another bus and then try to find someone with a vehicle who could take them to the community so they could work.
The couple had to repeat this process at the end of the day while it was still light out. Not having a car also meant it was harder for Bob and Patti to transport necessary supplies or people who were crucial to the projects.
Sue decided to donate funds she had set aside so Wycliffe could buy Bob and Patti a vehicle. Sue has also enjoyed getting to know Bob and Patti; she has a photo of them with the car that she keeps out as a reminder to pray for their Wycliffe ministry.
"[Now] we get in our car, drive to the location and return home at the end of the day. [It is] so much easier and safer," said Patti. "We had no idea how much was going to be given and honestly felt overwhelmed by the blessing of such a large gift."
*Name changed.
Thank you for the ways you encourage your Wycliffe missionary! Your prayers and financial partnership truly make a difference.