And Joe Cornish teases his plans for Attack the Block 2 with John Boyega.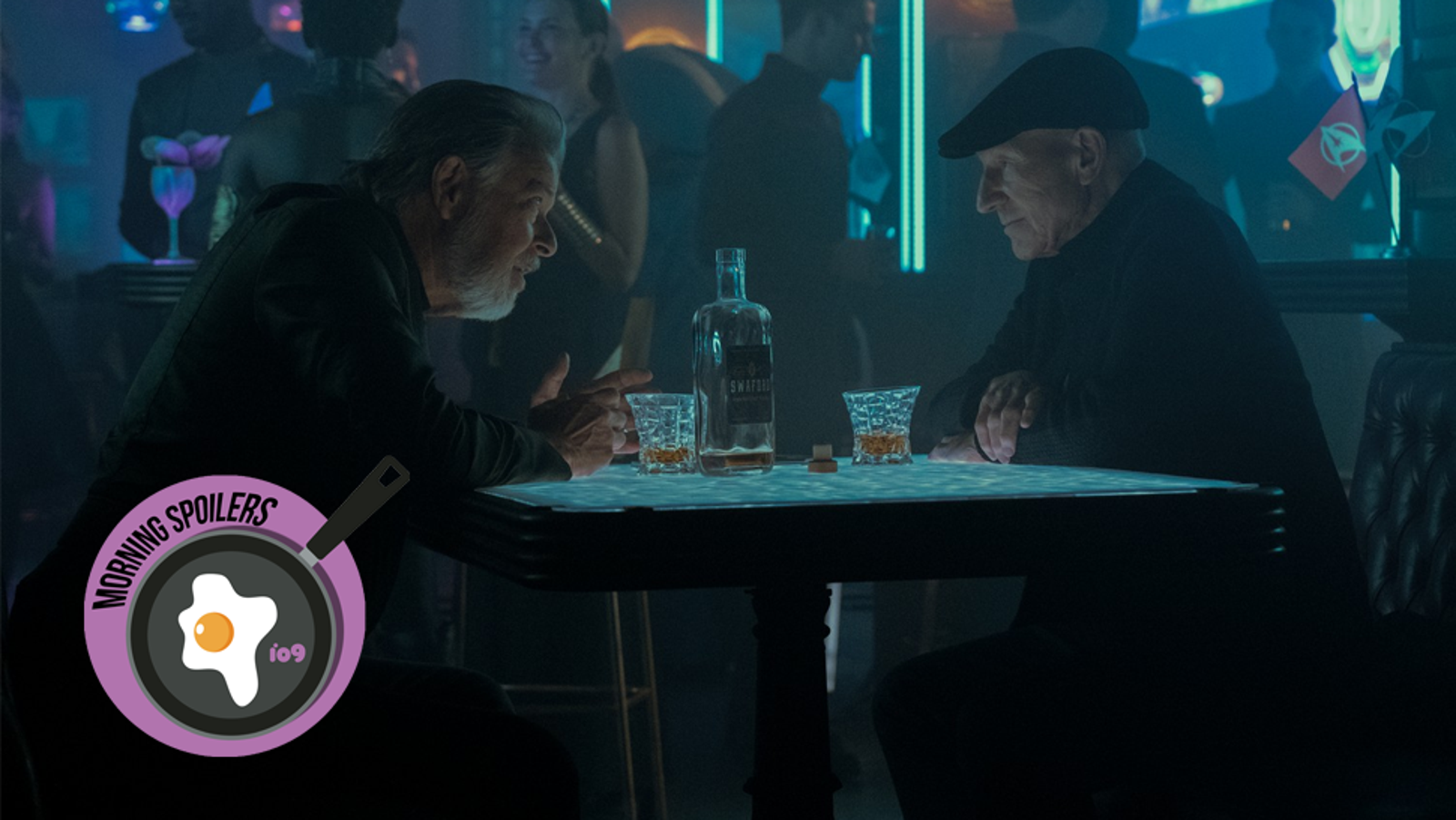 Aqua Teen Hunger Force will return for a 12th season. Roxanne Benjamin is still working on her Night of the Comet remake. Get another glimpse at The Flash's final season. Plus, Gotham Knights casting, and a new look at Shazam: Fury of the Gods. Spoilers, away!
Séance
Deadline reports Vivian Kerr is attached to direct Séance, a complicated, supernatural relationship drama set in 1890s California. Starring Scottie Thompson, Jilon VanOver, Connor Paolo, and Kerr herself, the story follows "a female novelist (Thompson) who is contemplating having an affair with her first husband (VanOver), whose second wife (Kerr) claims to be haunted by her dead child."
Attack the Block 2
During a recent appearance on The Kingcast, Joe Cornish revealed he has a "very detailed treatment" for a sequel to Attack the Block in the vein of Aliens and Terminator 2.
We have a very detailed treatment and a storyline we're very, very excited about – and when I say 'we,' I mean me and John Boyega, who [I'm co-producing the film with] and consulting very closely with – and we're doing all the research to make sure we get it right. We think about Alien and Aliens and Terminator and Terminator 2, and we wanna take a shot at doing our version of what people did for [those movies].
Night of the Comet
During a recent interview with /Film, director Roxanne Benjamin confirmed her remake of 1984's valley girls-vs.-zombies, cult favorite movie Night of the Comet is still in development, but "not really in the same iteration" it was originally planned.
That's an interesting one. It's still alive, just not really in the same iteration, but it's still kicking. It's gone through a lot of different — everything's consolidating with everything. The snake is eating itself in our industry right now. So it's gone through a lot of different hands, I think, throughout the process, but it's still out there.
Shazam! Fury of the Gods
Warner Bros. has released a new Fury of the Gods poster ahead of a trailer, coming later today.
Cocaine Bear
A new TV spot for Cocaine Bear takes a swipe at this year's movie award season.
She Came from the Woods
A group of counselors accidentally unleash an ancient evil on the last night of summer camp in the trailer for She Came from the Woods, starring Cara Buono, William Sadler, Clare Foley, Spencer List, Michael Park, and Tyler Elliot Burke.
She Came from the Woods | Official Trailer HD | Mainframe Pictures
TwoTwo
A recently fired office clerk meets a woman with the ability to manifest alternate realities in the trailer for TwoTwo, available on VOD February 3.
TwoTwo - Official Trailer HD (2023) | Sci-Fi Thriller Movie
Aqua Teen Hunger Force
Adult Swim has decided to revive Aqua Teen Hunger Force for a five-episode twelfth season.
Gotham Knights
According to KSiteTV, Ethan Embry and Sunny Mabrey have joined the cast of Gotham Knights as Stephanie Brown's parents— Arthur "Cluemaster" Brown and Crystal Brown. Embry's Arthur is described as "the meticulous and eccentric host of a Jeopardy-like game show" who is "always the smartest person in the room—and he knows it. On the surface, he's charming and perfectly coiffed, with high expectations for his daughter, the only person who comes close to matching his intellect. But a dark side lurks beneath the surface, with Arthur extremely careful to keep his family's personal life from becoming public fodder, even if it means breaking a few rules." Mabrey's Crystal is described as the "elegant and eye-catching wife of a local celebrity" who "exudes a natural, camera-ready charisma. However, to those closest to her, Crystal runs warm as sunshine one minute, and brutally ice cold the next, because she's battling a secret addiction that could ruin the lives of her entire family."
Star Trek: Picard
During a recent interview with SFX Magazine (via GamesRadar), showrummer Terry Metalas stated "not all of" The Next Generation crew will "make it out safely" from Picard's final season.
They certainly did have a great time and they certainly all would love to do this again. I think there are ways of seeing these characters again, in a kind of Next, Next Generation story. Not all these characters—I'm not gonna say they all necessarily make it out safely of season three. But I will say that in science fiction, there are always ways of seeing people again. So of course, who wouldn't want to do this forever?

This season is very much a passing of the torch to the next generation. So it will really be up to the fans to decide if they want to see more. Star Trek has always been up to the fans. The fans brought back the original series characters into feature films and conventions and kept it alive, it will have to be the same here. So we'll see.
The Flash
Finally, TV Line has a few new photos from the ninth and final season of The Flash. Click through to have a look.
Want more io9 news? Check out when to expect the latest Marvel, Star Wars, and Star Trek releases, what's next for the DC Universe on film and TV, and everything you need to know about the future of Doctor Who.