For months earlier this year, the great superheroes Superman, Batman, Spider-Man, Iron Man and many others were nowhere to be seen on shelves. The shutdown during the first few months of the COVID-19 pandemic also shut the comics industry down from March to May. New comics featuring some of the world's most famous heroes went unpublished, many unwritten and undrawn, during this time. The comics industry eventually rebounded in June when comics stores across the country reopened, but the "new normal" since then has left many comics retailers reeling and seeking help to stay open and continue their operations.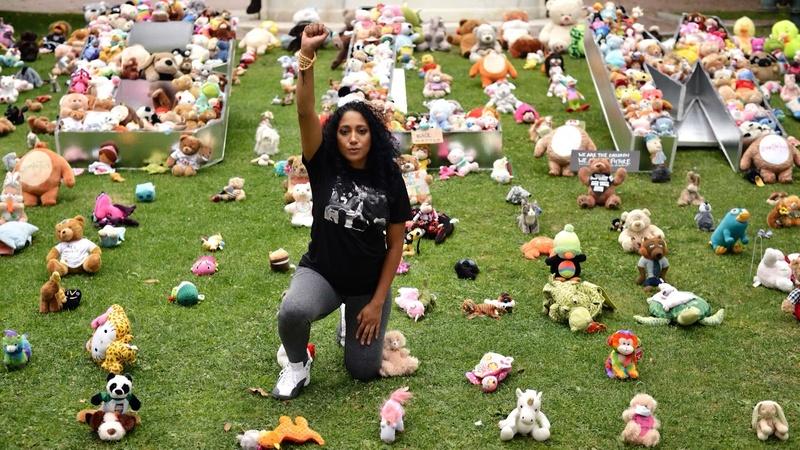 See how individuals and organizations are helping culture makers on "Southland Sessions" E1: Change(Makers). watch now.
Enter Give Comics Hope. The charity-via-auction-initiative seeks to raise money to help those comics shops in need of a hand to stay afloat. Their situation is similar to that of music venues throughout the country, with some smaller comics shops throughout the nation under threat of permanently closing without financial assistance.
"We call our campaign Give Comics Hope because I don't believe we can save anything, but we still can provide a lot of hope and some financial assistance," explains Bill Schanes, founder of Give Comics Hope. Schanes is a retired comics industry veteran who co-founded Pacific Comics in 1971 and joined Diamond Comics Distributors, today one of the largest comics distribution companies in the world, in 1985, where he ultimately worked as the Vice President of Purchasing before retiring in 2013.
Schanes was overseas on a long vacation that was currently in its fourth year when the coronavirus began to spread around the world. He returned to the U.S. and immediately went back to work on his own, devising ways to help the comics industry, which he knew would be hit hard by the pandemic. He reached out to numerous friends in the business he knew and developed relationships with over his long career to come up with a plan to help others in the industry who needed the assistance. They decided on the idea of hosting charity auctions to raise money for comics retailers.
"We decided that when money was tight, when we first announced this, that it would be easier for people to give items that they owned from the collections than to ask them to write a check or put a charge on their Visa card, especially with job losses or furloughs," explains Schanes. "Money's kind of tight, but in the comic book community, everyone owns lots of stuff. Everyone's got things in their house, in their extra garage, in their basement, in their closet and giving five things away that you've already paid for is a lot easier than writing a check."
Give Comics Hope partnered with the Book Industry Charitable Foundation to handle the logistics on the financial side of things. The foundation will be responsible for the distribution of funds raised from GCH's other partners: Heritage Auctions and Jesse James Comics. The former hosted the first charity auction from October 28th to November 11th. The latter, a retailer based in Glendale, Arizona, is currently hosting the charity's second auction on eBay until December 11th.
The auctions include many items from, of course, comics books, including older issues, titles with limited edition covers and signed copies to other collectible items such as statues, action figures, pieces from film sets and more. The sale of these types of collectible items was how a number of comics retailers were able to stay afloat immediately after reopening over the summer. The entire comics industry had come to a halt and retailers were left to deal with the aftermath alone. With no new comics in the pipeline, retailers were left with whatever stock they had on hand, as well as a fanbase that was forced to go by without its usual product.
Hear Kevin Eastman, the writer best known for co-creating Teenage Mutant Ninja Turtles and is also the editor and publisher of the magazine Heavy Metal, talk about the role of comic book stores in the community:
"The problem we had was, you go three months without going to your local comic shop and buying your comic books that you're normally going every week to read," explains Ryan Liebowitz of Golden Apple Comics in Los Angeles, "and you go without it for three months, it's almost like going from eating a regular, kind of, carnivorous diet to being a vegan for three months. You go three months without eating meat, and you probably don't miss it after that, you probably will stop eating meat, right?"
Liebowitz, who also sits on the advisory board for Give Comics Hope, took advantage of his store's large inventory to stay afloat. He created what he called a Mystery Box, which he fills with roughly $200 worth of merchandise that he sells for $50. The catch is, as per its name, that its contents are a mystery to the buyer. It was enough to entice his customer base to keep returning and, more importantly, reading comics while retailers awaited the new phase of publishing. It wasn't long until he was selling and shipping out hundreds of mystery boxes all across the country.
"When shops weren't open, the comic book publishers just stopped printing new comics because they knew that stores wouldn't be able to receive them," explains Aaron Trites of Now or Never Comics in San Diego. "I think for all of April and May, there were no new comics, nothing, for Marvel, DC or independent publishers. That was the point when publishers announced that books weren't coming in and that was when I really started to think this is not just a temporary thing."
Trites was lucky in that he already had experience weathering delays in the industry during his time working at various comics retailers in Boston before his move to San Diego. He'd have to close a shop for days, sometimes weeks, at a time due to a snowstorm or other extreme weather and learned to plan accordingly. He also had a large inventory of collectible items, vintage items and back issues in his store to sell to keep sales moving until the comics industry began printing and publishing comics anew.
It took a few weeks after opening in June for customers and sales to trickle back, but revenue hasn't reached pre-pandemic levels yet. Both Golden Apple and Now Or Never are operating under reduced hours, and both have found some respite through online orders and sales.
"Online sales are through the roof, store sales are okay, and not nearly what they used to be," says Liebowitz, "but we've been able to salvage our customer base by calling them, talking to them directly through social media and email and love-bombing them to death."
"We have a warehouse now, which is a new change to a year ago," he continues. "I have a warehouse staff working on online orders every day, all day, 24/7 and never closes. That's where the money was coming in for the last six months."
"We can certainly pay our rent and our employees," he adds, "but it's not the same numbers that we used to bring in through a brick and mortar store and that's just because of the product not being completely back to normal. It used to be 80 to 120 new comic titles every single week. Now it's 50 or 60."
While not back at 100%, the comics industry has reached a new normal and shipments of new comics have arrived every Wednesday on schedule, just as it was before the pandemic. As Liebowitz and I spoke on a Wednesday morning, just one hour before his store's opening at noon, he noted a line of people, socially distanced and wearing masks, of course, already outside his door to pick up their pre-ordered batch of new comics.
"It wasn't immediately after reopening that folks started drifting back in," says Trites, who reopened around early to mid-June. He was often alone in the store for hours alone and didn't see more than three customers in a day but things picked up in July once people felt comfortable enough to venture out again.
"I think there was definitely an appetite for books at that point for a lot of folks that hadn't been in the shop in eight weeks, 10 weeks, however long it was," he says. "They were looking for a little bit of a cheap distraction, so there were a lot of folks who came in right after the quarantine lifted."
"People that had stimulus checks too or people that had saved money that they would have spent on vacations or at conventions would swing by, and they would now pick up stacks of books," he continues. "Customers that would have normally spent $25, $30 on a trip before were now coming in and dropping $75, $100 just because they wanted to have stuff that they could read while they were stuck at home or they wanted to play video games while they were trapped at home."
Sadly, not every store has been able to rebound and adjust to the pandemic as Now Or Never and Golden Apple have. Trites notes that a couple of smaller comics shops in the San Diego area have closed. Those shop owners had a friendly relationship with Trites and they sent their customers over to Now Or Never after they shuttered.
Meanwhile, Liebowitz is in regular contact with folks over at Secret Headquarters, Hi De Ho Comics, Arsenal Comics & Games, Brave New World Comics and other comics retailers in and around the L.A. area. Together, they've built a small network where they discuss ideas and work on new ways to support each other through the pandemic.
"Certainly, hundreds of stores have closed their doors," says Schanes. "Over the next couple of months, we'll probably lose hundreds more. The question is: will it be bigger stores or smaller stores? If it's the bigger stores, that means market share. If it's the smaller stores, which would be unfortunate, that's more of a body count versus a gross sales volume. We want every store to succeed."
As Schanes mentioned, he knows Give Comics Hope can't save every store, but, at the very least, he and others in the industry can do their best to provide those retailers that need the most assistance a financial boost to help them ride out the pandemic much like the Silver Surfer rides through the cosmos.
Top Image: Various comic books | Waldemar Brandt / Unsplash