The final weekend of last year's annual Hispanic Heritage Month was an exciting time for the non-profit group Latinx In Gaming (LIG). The group hosted its first-ever Unidos Online event on Twitch, which featured dozens of panels, game jams, roundtables, and more from October 9 to the 11. Unidos Online gave a spotlight to gamers, developers, musicians, chefs, and many others of Hispanic/Latin American heritage the opportunity to share their work, to educate others about the games industry, and, more importantly, to provide everyone a space to meet other like-minded people of similar backgrounds.
It was the culmination of a month-long celebration that began in September with their Unidos Game Jam, a series of game jams that highlighted the work of independent Latinx game developers, that ended with a live-streamed concert of video game covers performed by mariachi group Mariachi Entertainment System that closed out Unidos Online.
"A lot of the feedback we got was like, 'this is so cool. This makes me proud of our community, but also helps me legitimize it for other people, like make it make sense for them,'" recalls co-founder Joe Tirado. "That felt really good because we are here and we're doing really cool stuff and I'm just happy that we were able to provide an awesome platform to let people let that out there."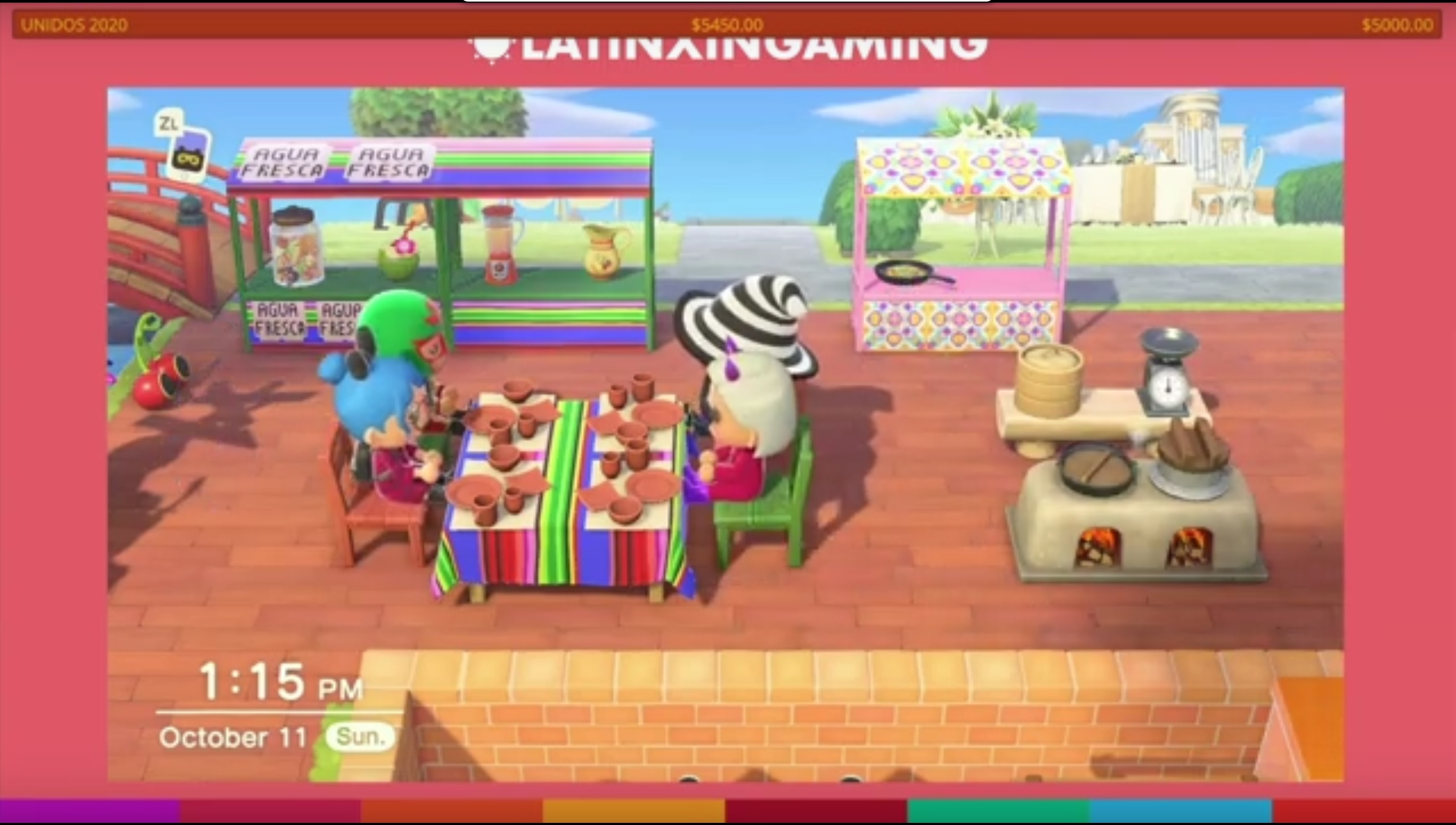 Tirado, whose day job is as the Comms Lead at Systems Era Softworks, is one of six co-founders who created LIG in 2017 and serves as the group's Strategic Director. The group, all co-founders, includes Cristina Amaya (President), Juan Vaca (Vice President), Judith Barbosa (Community Strategist), Elaine Gomez (Developer Relations), and Fernando Reyes Medina (Latam Director). In just three years, they went from being a little place to hang out among the many special interest groups under the umbrella of the International Game Developers Association to becoming an official non-profit featured on the front page of Twitch for a three-day online festival in partnership with PAX Online, Twitch, Unity, EA, Riot Games, 343 Industries, Bungie, Red Bull, and Guild Wars.
"Every year, the organization has grown a lot and has been evolving very, very fast," explains Medina, who is currently working on Halo Infinite as a Games Designer. "Something that started as just a panel impacted quickly for a small community in Discord and Twitter and quickly evolved properly into a special interest group like the IGDA, then it evolves into something else, then it grows to be a non-profit. That has been the story of the group: it has grown very fast, just exponentially fast, because of the need of a community or a space and a group like this."
Torado, Medina, and the others didn't realize how much of demand existed for something like LIG until they hosted a panel at the Game Developers Conference in 2017. They pitched the idea of hosting a roundtable for game developers of Hispanic/Latin American heritage in the games industry and expected to draw a small crowd of no more than a dozen people once they learned it was approved. The result was wilder than they could've imagined.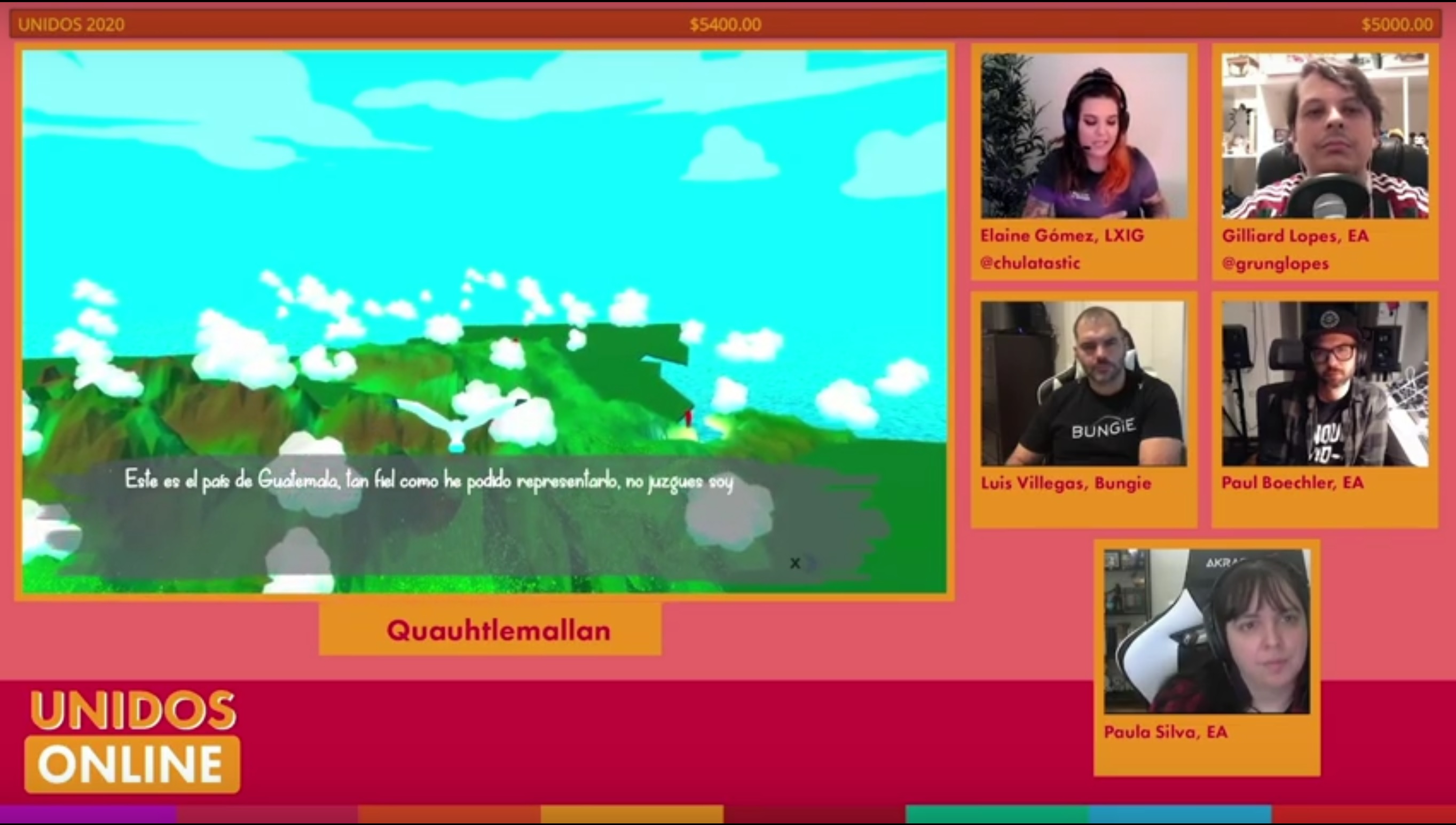 "The room was packed out with people standing, even outside," recalls Tirado. "We were like 'oh, okay, there's something here!' There's definitely people who want this and we, at the time, we're just like 'let's just leave it open,' because it's a roundtable, it's not very structured. We used that conversation to just structure how we wanted to do content going forward, and what programs we wanted to initiate because everyone had lots of cool ideas."
"That was interesting because that's all game development people," he continues. "That's not open to the public. That's only people who work in game dev who are at the event to try and further their career or learn more about the area they're in. That is kind of what started the whole thing."
LIG focused on growth and outreach the following year as the co-founders attended various industry events such as PAX, GDC, TwitchCon, and others to meet with other Latinxs in the industry and talk about their experiences. In 2019, they expanded their presence on Twitter by hosting numerous game jams throughout the year to highlight the work of Latinx game developers. The game jams have proved to be some of their most popular events.
"We had great success with the game jams," says Medina of last year's Unidos Jam 2020. "We had people from multiple countries participating. We had a bunch of cool games, we had great sponsors, we had great judges from triple-A studios participating. It's great to see that a lot of the big companies are interested in the space and that are working with us that the Latinx community is being heard and is being considered in all the spaces in gaming. I hope that this is just the start of something that is way bigger."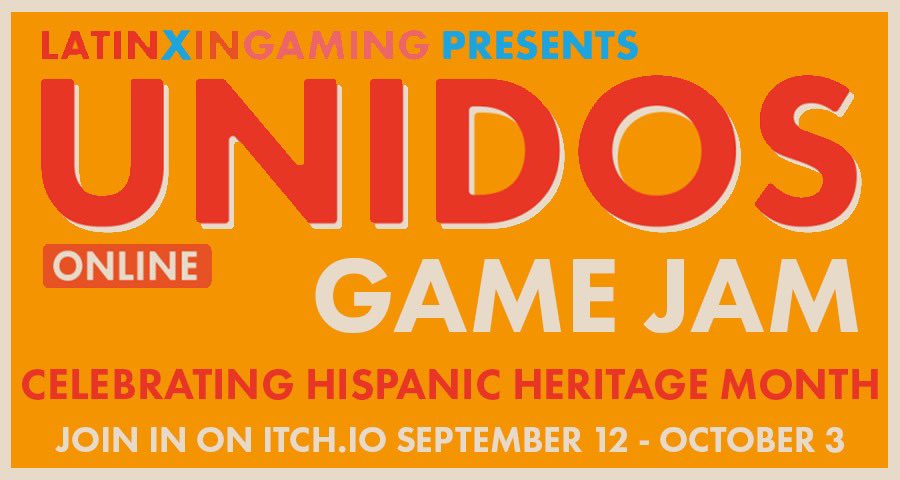 LIG's original plans for 2020 were much different before the pandemic hit. The group initially wanted to host smaller events throughout the year such as the game jams and another event they call "directos" where they livestream for anywhere from a half-hour to an hour about their work and the work of their guests. They also had plans to host more roundtables and panels and industry events and conferences. The pandemic changed all that and, by the summer, they decided to pack everything into Hispanic Heritage Month.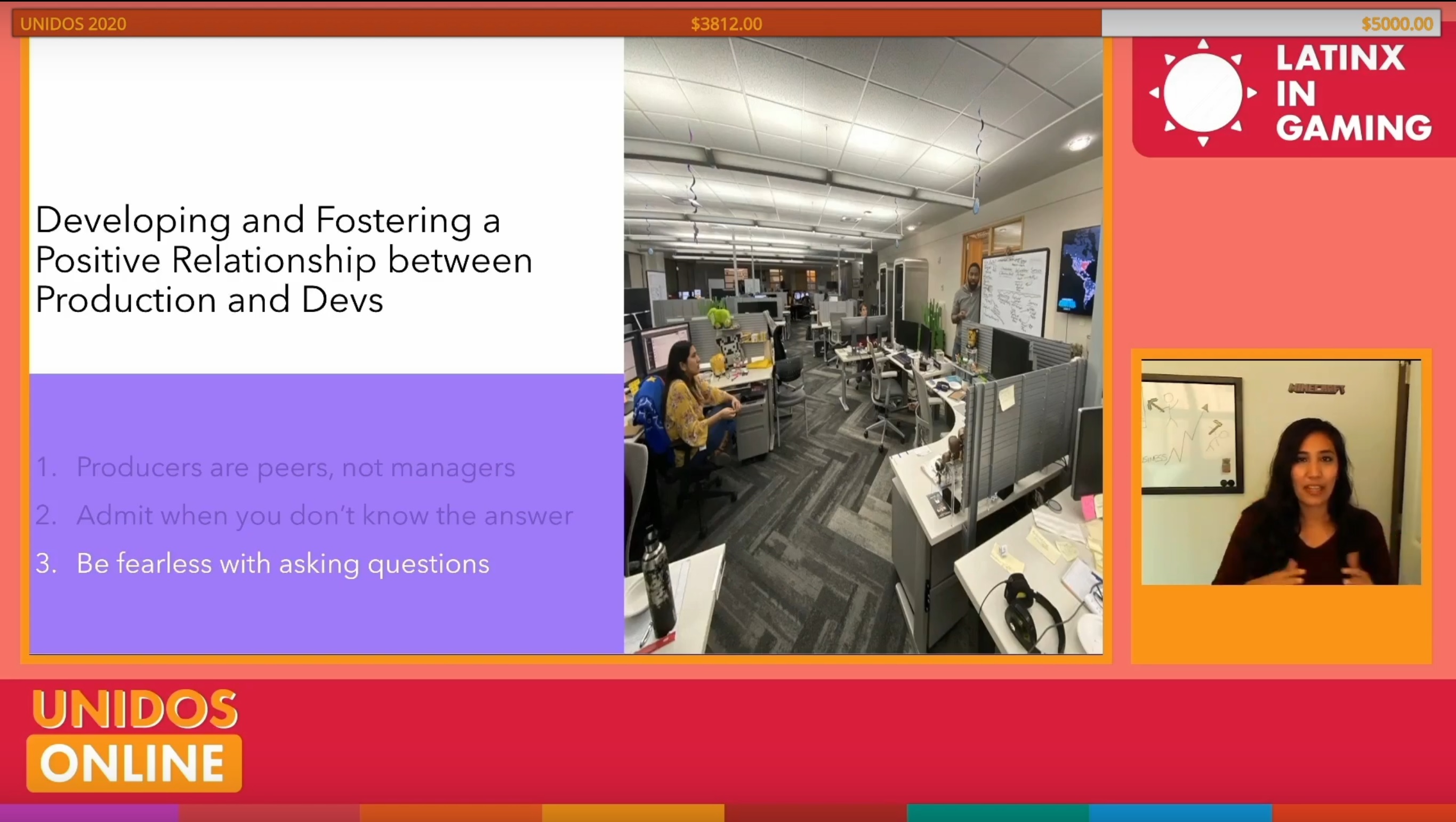 "Once we realized we were going to be stuck at home for most of the year, we just pivoted," explains Tirado. "It allowed us to dream a little bit bigger. I don't think that we would've done a game jam like we did this year had we not been forced online."
The idea behind Unidos Online is similar to PAX in that LIG reached out to the community to help create the desired content. Much of the content streamed on their Twitch channel during the event came from other Latinxs who wanted to contribute their own ideas with the content they wanted to see.
"We try our best to steer things in a direction that we think is positive for the community, but we also really want stuff to come from the community itself," says Tirado. "We had an open call and did our best to pick out content that would benefit most people or would highlight communities that would not necessarily get as much shine."
For three days on Twitch, that community and LIG showcased its talents in a variety of ways. There was a roundtable conversation about Afro Latinidad in the games industry community, for example. A separate 3.5-hour stream highlighted the speedruns of Speedruns Mexico, one of many members of the Latinx speedrunning community. Another video featured League of Legends Lead Animator Jose "Sho" Hernandez as he walked viewers through the creation of the Luchador skin. Yet another video featured four IGN employees sharing personal stories on how they launched their careers in games media while visiting each other's islands in Animal Crossing. There were even food segments featuring recipes on how to make arepas & baleadas with co-founder Gomez and another on Puerto Rican tembleques.
The approach was a fun and informative way that allowed for the full expression of the diversity of Latinidad within the games community.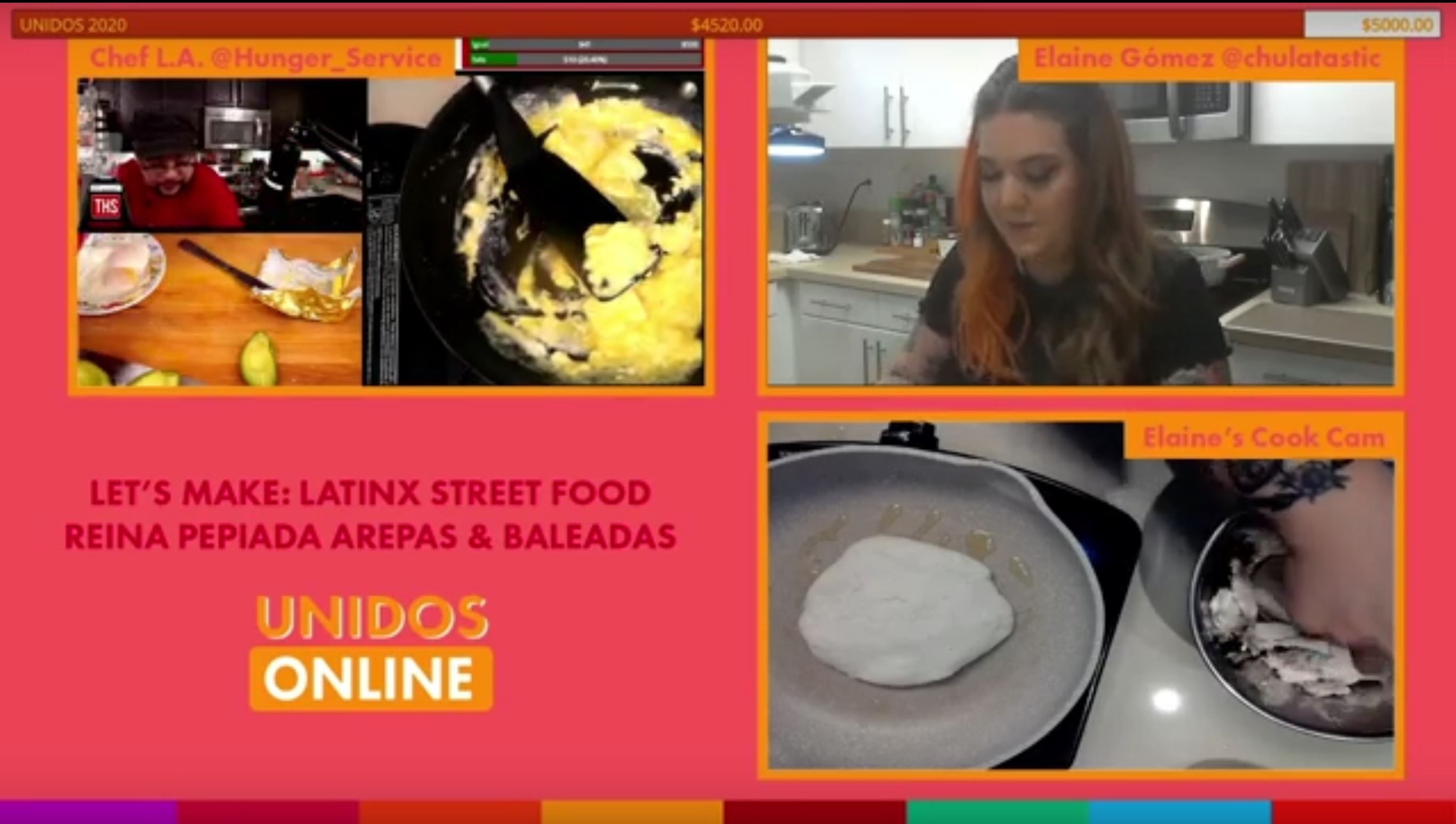 "We face a very unique challenge in our space," explains Tirado. "If you think about all of those countries, all of those subcultures within those countries, all of the intersectionalities of groups within those cultures, there's so many of them! Our work will probably never be done there but we're trying our best to cater to as many and all of those communities as we can."
This push to be inclusive of all these communities is what led them to name the group Latinx In Gaming. Latinx is a fairly new term used as a gender-neutral singular and/or plural pronoun, which has replaced the "latin@" term from what feels like ages ago. The term is meant to be all-inclusive.
"Fundamentally speaking, we believe it is the right term to represent the community," explains Medina. "We want to be inclusive of all people and there are people who do not identify themselves with specific genders or they don't want to use any of those specific words. We want to make sure that they feel welcome."
"I don't think we're looking to enforce anything," he adds. "I call myself a Latino. I don't call myself Latinx and that's fine. We want to make sure that our values are put first and our values are inclusivity and making sure that we are a safe space and that no matter who you are, you belong, and you are going to be welcomed no matter what your background is."
"It's to just be inclusive to everyone that we possibly can and that's a very easy way to do that," adds Tirado.