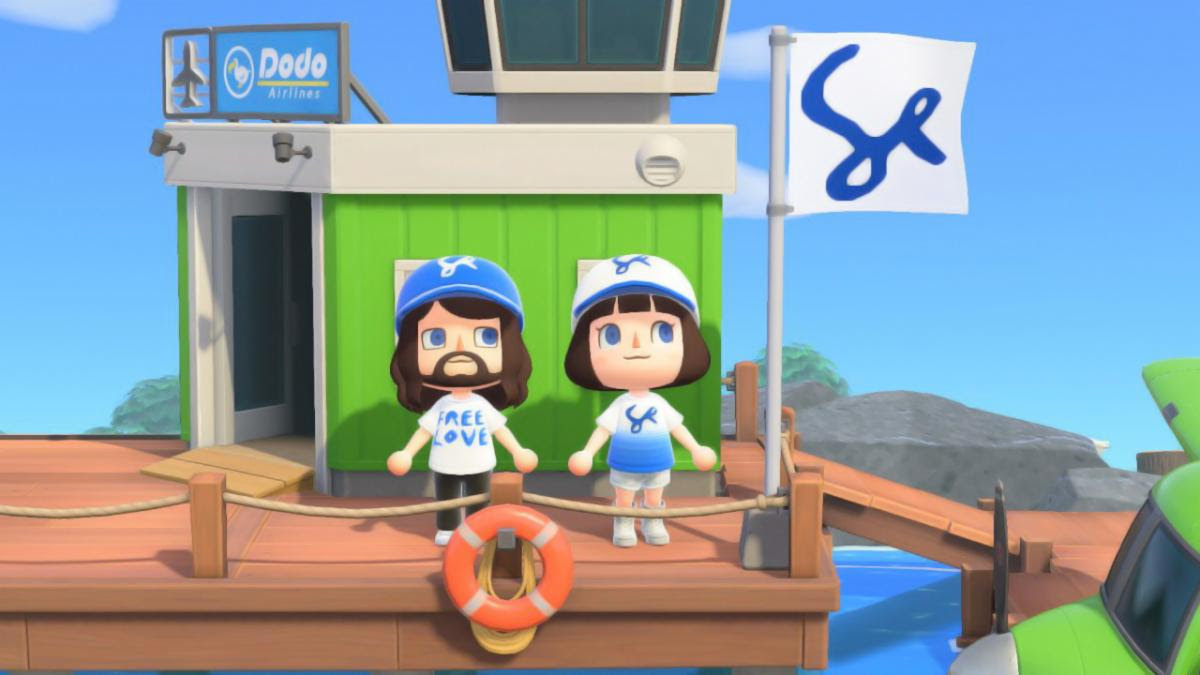 Nintendo's has been a boon to millions worldwide since its release earlier this year. The game has provided dedicated, lifelong fans of the title and newbie, casual gaming fans with hours of entertainment and relief from the global pandemic. It's also given creative types a lifeline for their work and creativity during these times of social isolation.
To that end, electronic pop duo Sylvan Esso utilized the social simulation game to fun effect. The Durham, NC-based duo of Amelia Meath (vocals) and Nick Sanbron (producer) recreated their most recent music video for one of their recent singles, "Ferris Wheel." The video features Meath, or rather her ACNH character, passing the time at an amusement park until the ACNH version of Sanborn appears in time for the duo to perform, in a sense, live.
The video is actually a remake of the original live version of the "Ferris Wheel" video, which also features Meath singing and dancing at an amusement park. The original version, however, features a ferris wheel whereas the ACNH version swaps the wheel for a rotating teacup ride. The amusement park in the original is also abandoned unlike in the animated version, which features a few characters working behind the popcorn machines and conversating near the teacup ride.
"Ferris Wheel" is the lead single off the band's upcoming album, Free Love, available on Sept. 25 on Loma Vista Recordings. The duo has also created other items and merchandise related to the album for download in ACNH including the tinsel fringe costume worn in both videos.
Meath is also an avid gamer. The Sylvan in Sylvan Esso comes from the sylvan sprite from the independent adventure game, Superbrothers: Sword & Sorcery.
Animal Crossing becomes a platform
Sylvan Esso aren't alone in using Animal Crossing: New Horizons or other social games to reach out to their audiences. With multiple entertainment industries upended thanks to the pandemic, many musicians, writers, directors, and even politicians have taken to using the game to reach out to people in creative ways.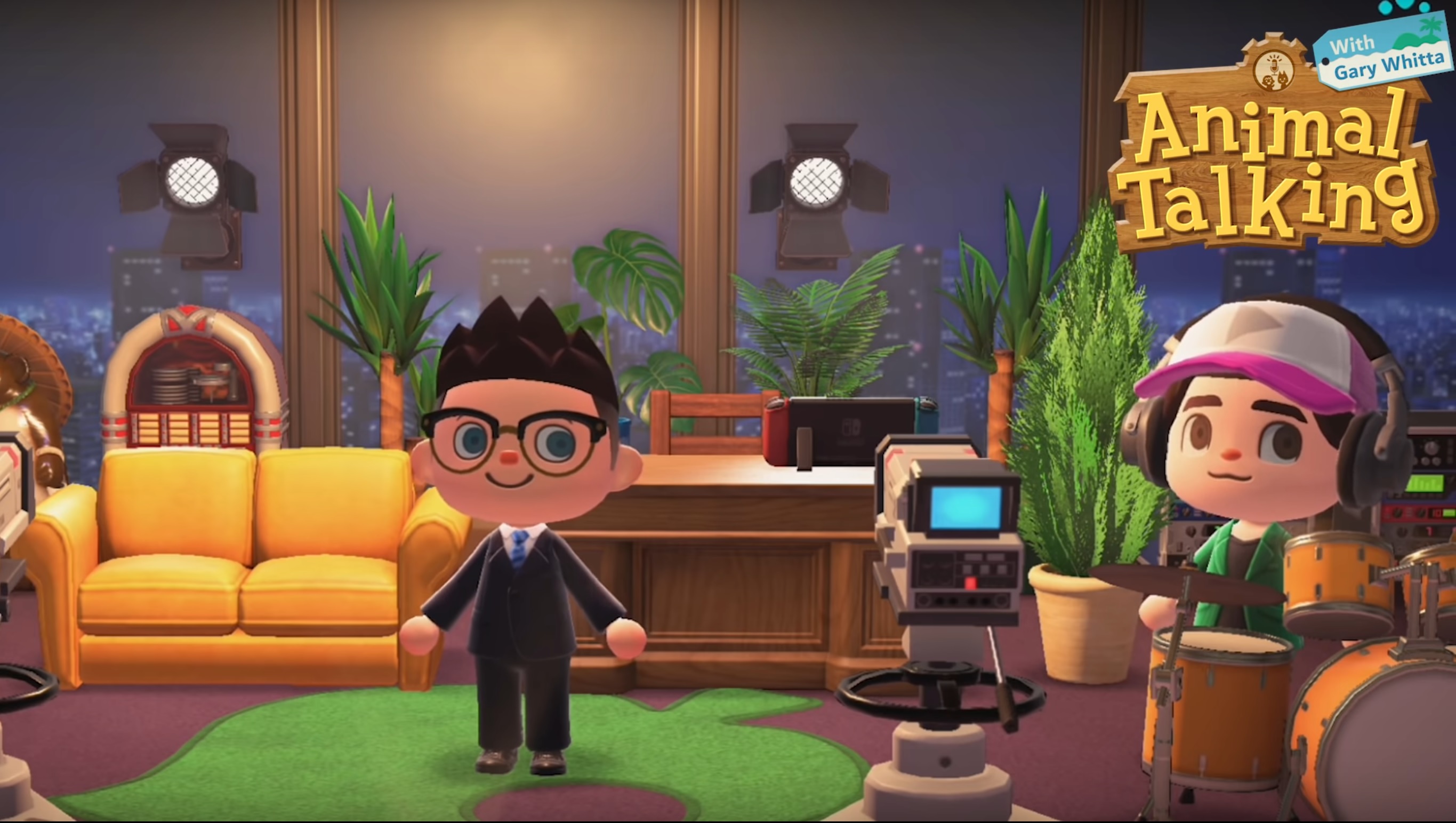 Earlier this year, Rogue One: A Star Wars Story writer Gary Whitta launched "Animal Talking," his talk show recorded entirely on Animal Crossing. It's not a gimmick either: the show has featured real folks representing themselves via their AC characters such as actor Elijah Wood, rapper T-Pain, and pop star Selena Gomez. Gomez even performed a fully stripped-down, acoustic version of the song "Past Life" with Trevor Daniel live on the show.
Before Sylvan Esso made their ACNH video, many gamers were creating their own tributes of their favorite songs in the game. One of the most well-known is a rendition of Toto's "Africa" performed by "a bunch of Animal Crossings villagers trying their best." There's also a full recreation of Britney Spear's "Toxic," which doesn't quite take place on an airplane but it's close enough!
Meanwhile, the honor of the first official music video made specifically in Animal Crossing: New Horizons goes to artist Sad Alex who used the game to shoot the original video for her song "Hypotheticals."
There's even a version of Hamilton: The Musical recreated on Animal Crossing: New Horizons.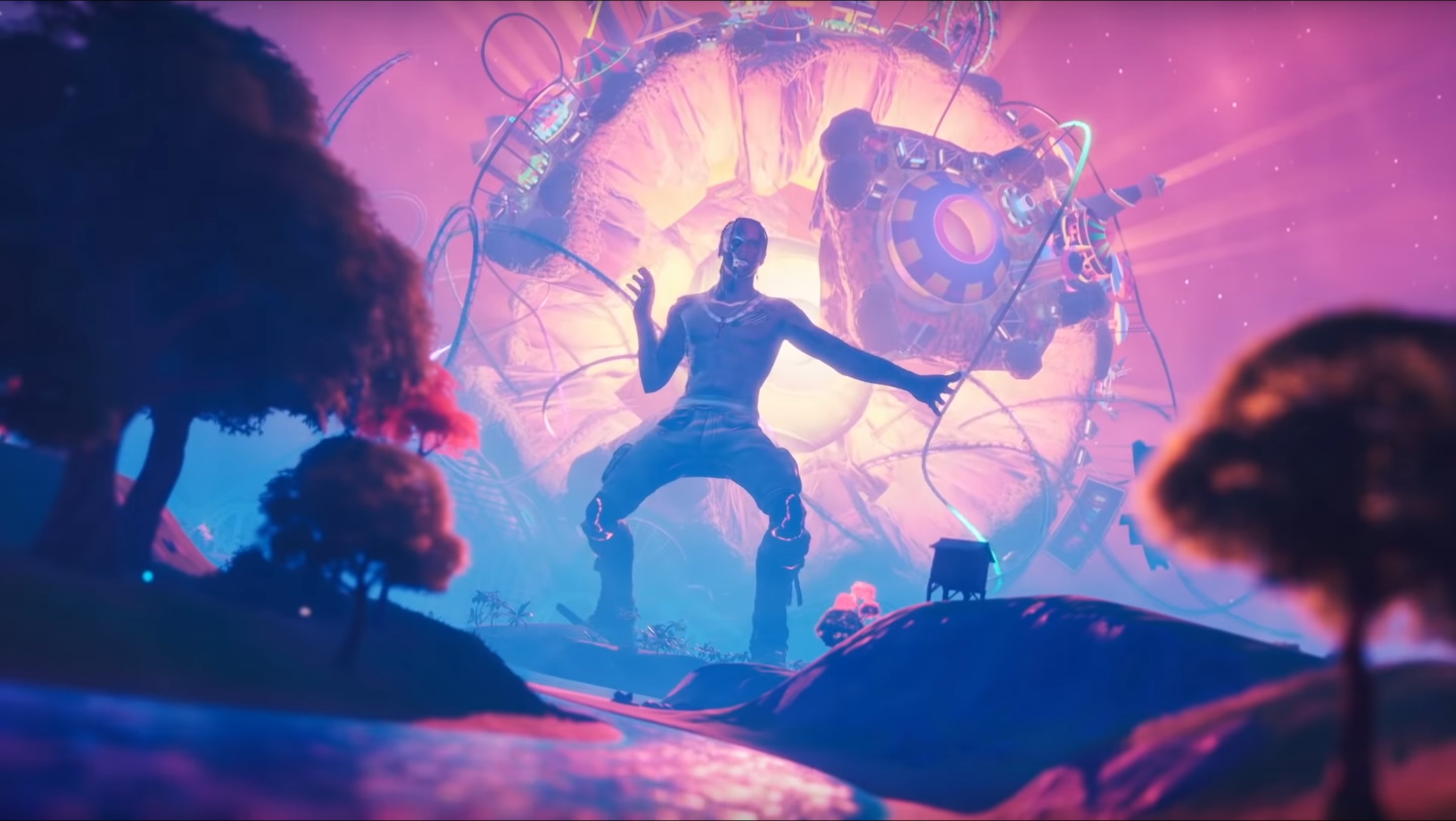 Besides Animal Crossing: New Horizons, the battle royale shooter title Fortnite has given artists a method to reach their audiences even before the pandemic. Last year, 10 million people watched producer/DJ Marshmello perform a DJ set in the game's Pleasant Park location. In April of this year, rapper Travis Scott performed in the game's island for his Astronomical live event.
Thanks to the success and popularity of their live events, Epic Games, the makers of Fortnite, have recently announced a new series of its live shows, dubbed the Spotlight Concert series.