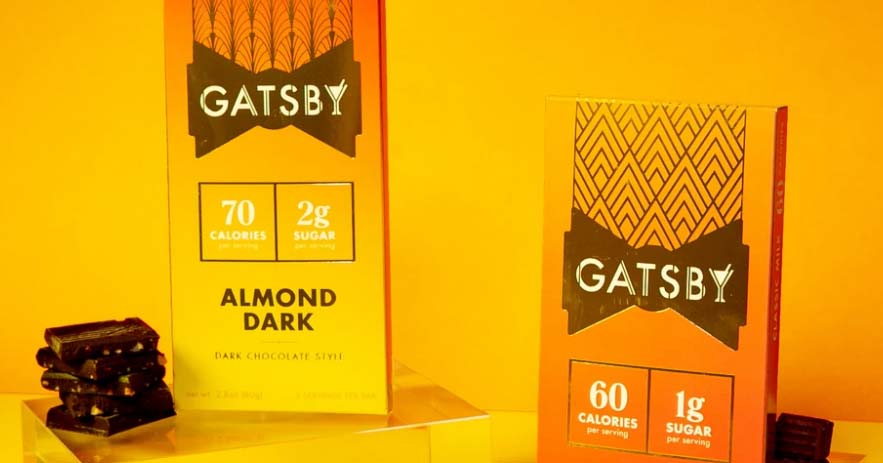 The Search for a New and Better System Solution
"The challenge lies with inventory management," explains Matt Bouton, "as well as the integration with our EDI providers and connections with all our partners and systems from our 3PL to our warehouses to our customers."
Surveying available alternatives, they had decided upon Microsoft Dynamics 365 Business Central (BC) which met all their requirements. "We loved the subscription model," he explains, "There weren't any hidden costs. Up front it's all sunk costs. With others, it's so layered in terms of integration, it's going to cost you much more. By the end of it, you end up with an investment much more than was originally anticipated. So, the cost structure of Dynamics 365 BC was very attractive to us. Having the Microsoft name behind it, along with potential partnerships and what we could explore there was very attractive."
About Gatsby Chocolate

Gatsby Chocolate makes chocolate and other confectionery products that deliver incredible melt-in-your-mouth taste but somehow contain way fewer calories and less sugar, making them the leader in the "permissible indulgences" food category. Matt Bouton, Gatsby chief financial officer, operates the business "lean and mean." He describes his operating model as having fewer employees and more automation. Having used Sage X3 to

run operations and finance, he found himself faced with a variety of shortfalls, which he intended to resolve by replacing the system completely. https://www.gatsbychocolate.com/
Consistent with his strategy of outsourcing to experts, Matt interviewed several Microsoft partners to implement the platform for them. He explains selecting Velosio because, "they quickly pulled in the respective resources that could answer the technical questions, which made us feel very comfortable that this investment we were going to make was the right thing for our organization."
Velosio deployed Microsoft Dynamics 365 Business Central for Gatsby Chocolate, including the GL, AR, AP, Sales, Purchasing, Inventory, Production, and Warehouse modules.
Bouton was very pleased first by the ease in initial project design working with their assigned project manager. He describes feeling very comfortable all along the way moving forward through the various stages of design, implementation, and support strategy. Most encouraging were the relationships his team developed and the responsiveness they enjoyed along the way working with Velosio's project manager, technical lead, and others. "They've understood the business," explains Bouton, "understood the challenges, and ultimately delivered an exceptional product that we're very happy with."
Leveraging Automation to Achieve Agility
Externalizing or outsourcing most primary functions has brought Gatsby tremendous agility. Were any of their suppliers to suffer a business setback, or were they to become dissatisfied with their performance, Gatsgy can continue taking and processing orders while they work to replace that function with an alternative. Bouton sees this as being even further enhanced by their decision to select Microsoft Dynamics 365 BC. As their business grows, he sees a clear path to upgrading to the Microsoft Dynamics 365 Finance & Operations platform with ease. "It's been a journey, but this allows us to be agile, to be firstto-market, to focus our time on creative efforts and concepts that no one else is doing out there."
Bouton points out that their business model enables them to bring products to market in a few months, while it would take their competitors a year or more.
Moving Ahead
Gatsby's pilot phase one has focused on national distribution of the new Gatsby chocolate line in the United States. In phase two will involve rolling out the solution in the United Kingdom, including integration with the UK's largest 3PL provider.
The most ambitious phase, phase three, will involve configuration of financials for all six legal entities operating in 30 countries including the European Union, Australia, Japan, Ireland, Germany, France, and more.
Today, low-carb chocolate bars in the US. Tomorrow, the world!