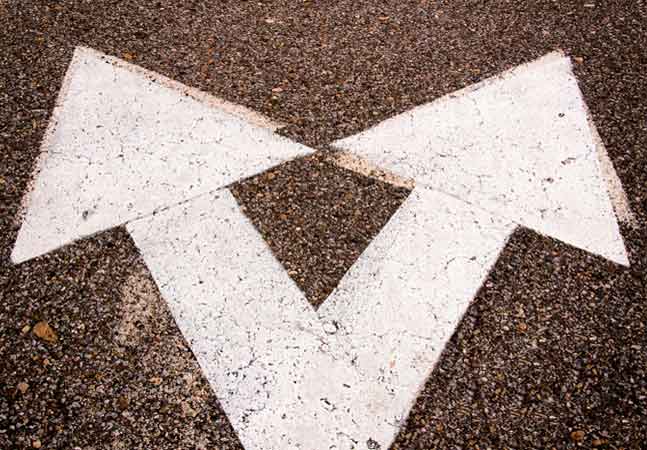 This is not the first "exit interview" I've ever done with a senior Microsoft official; in fact it's one of quite a few recently. But it feels very different than the others, so I'm going to write about it somewhat differently.
For one, I'm writing it in first person which I seldom do, but this issue is very personal to me so I feel it warrants it. I've been in the channel for quite some time -- in fact, since it was first referred to as a "channel" back in 1981. In that time I've had the honor of knowing and working with many people who held Gavriella Schuster's position as Microsoft channel chief, which was, generally speaking, a corporate vice president of the Microsoft Worldwide Partner Group/One Commercial Partner, etc. That includes Phil Sorgen, Jon Roskill, Allison Watson and Sam Jadallah. In fact, it goes all the way back to Jon Shirley, who was the closest thing there was to a channel chief from 1983 to 1990 when he was president and COO of Microsoft.
Gavriella is also the latest in a stream of senior executives making their exit from "the mother ship." Other recent exits include Dave Willis, Kate Johnson, Toni Townes-Whitley, Margo Day, Brad Anderson, Kurt DelBene, Peggy Johnson, Harry Shum and Watson.
One thing that can be said for most of those who departed is that they were considered friends of Microsoft channel partners. That is by no means a prerequisite for global channel chiefs, as many of those serving in that role elsewhere often demonstrate.
It does seem, however, that even if those replacing Schuster and other partner-facing executives like Willis have been channel-friendly in the past, it doesn't seem like those are their new marching orders. We'll come back to this before the end of this article, but let's first say thanks to Schuster for her service.
Schuster explains that the partner ecosystem was not considered to be flourishing when she first started in the role seven years ago. People were asking what the role of partners was in Microsoft's future, what partners meant in a cloud world where customers could subscribe to the services online. Amazon was going all-direct on everything -- why couldn't Microsoft?
There was the question of what partners would actually do in this new cloud world. Cloud required no real implementation. They didn't have to do any hosting because Microsoft did that for them. Distribution was pretty much cut out by cloud, too. No need for logistics in the cloud. "All those things are true, we don't need them to do those things anymore," recalled Schuster. "But it doesn't mean we don't need them."
She saw her mission as needing to lead the team to redefine what partners actually do. "I had seen through my then-20 years at Microsoft that partners move pretty quickly. When you tell them, 'Here's the opportunity, here's what your business could look like,' they're pretty agile, way more agile than we are. So I guessed that if we pointed them to the north star, they would get there before we do."
Seven years later, she looks back with pride and declares, "We have another thriving ecosystem. It looks very different than it used to. I think partners are, amazingly, through all of this pandemic, more profitable than they've been in the past. They see more opportunity ahead. And I feel really proud of that."
Schuster's position is that "effective partner engagement is about making sure that you understand how you're going to get to profitability for everybody involved." She counsels channel managers to understand what the core of somebody else's business is. What is that particular partner really good at? Then you need to figure out how you help them make that even better and get to higher levels of profitability and differentiation.
She points out the important difference between being simply transactional and being a partner, describing the latter -- consistent with classic Microsoft philosophy -- as requiring an active quid pro quo in which the partner understands what Microsoft needs from them, and Microsoft understands what the partner needs to accomplish.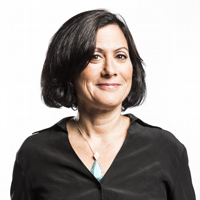 "I think partners are, amazingly, through all of this pandemic, more profitable than they've been in the past. They see more opportunity ahead. And I feel really proud of that."
Gavriella Schuster
"When you understand that, then you move beyond this being some transaction or utilitarian thing. It's a partnership. So I understand what we bring to the table, I understand what you're trying to accomplish, and how we can help you do that. And here's how you can help us accomplish what we want. When we do, everybody is more profitable. Everything works."
Refreshingly, Schuster acknowledges that being a Microsoft channel manager "was a horrible job for somebody." She is careful to point out that they didn't function that way because they wanted to, but rather because of the way they were measured and incented. She refers to it as little more than "partner sales execution." Her perspective was that the team needed to be given a longer-term view of what they were required to accomplish.
Schuster attributes some of her reasoning for leaving to her experience during the pandemic. The pandemic meant not being able to visit with partners, which was the part of the job she loved most, and being relegated to more administrative duties. The fact is that few remain long in her role. Her seven years was only slightly exceeded by Allison Watson's eight, but most move on after two to four.
Since our interview, Schuster officially left Microsoft after helping her successor Rodney Clark with the transition in Microsoft's April-June fourth quarter. She formally announced her post-Microsoft plans in mid-August. "I have joined forces with several prominent organizations poised to address one of the most critical blockers in future technology innovation -- diversity, equity and inclusion," she said Wednesday in a blog post on the site of her new company, Gavriella Schuster, LLC.
She will pursue those aims as a member of the boards of several leading organizations, including Women in Cloud, Women in Technology Network, International Association of Microsoft Channel Partners, the SHE community, the Women's Business Collaborative and Corent Technology. She is also chairman of the advisory board for Artificial Solutions and a strategic advisor to Berkshire Partners.
It has always been pleasant and interesting to interview Gavriella Schuster. One of the reasons it was so particularly interesting at this particular time has to do with the many conversations I've had with various partners across the ecosystem. They don't necessarily agree with Schuster that Microsoft and partners are working closer together than ever before.
And please remember that most of the partners I get to speak with are prominent members of the ecosystem -- people active in the IAMCP and partners listed in the RCP Top 350. People who make it their business to know and participate in what's really going on.
Some complain bitterly about encountering direct competition from Microsoft on deals they've been working. Several describe being "boxed out" of some deals. They report that all they hear when they complain is nothing more than "lip service." Many also describe how Microsoft is making it harder and harder to actually be a partner. More requirements. More expensive programs to buy into.
But the observation that struck me so profoundly, so personally, is that with Schuster's departure, it seems that Microsoft has now lost another senior executive who could be considered a friend to the channel. They claim that much of Microsoft's recent official messaging to partners seems to be very specific about their expectations of partners and that, to borrow a phrase, resistance is futile.
My good friend Richard Losciale, a longtime leader in the ecosystem, describes the partner's relationship with Microsoft as being "patriotically adversarial." Remain true but speak truth, no matter how brutal. Now it sounds like the time for that may be over.
If they are correct, and I sincerely hope they're not, this may be a transition out of a period of friendly channel relationships with Microsoft into something new. If that's truly the case, then I must say I'm proud and fortunate to have enjoyed that relationship for a solid 40 years. A relationship of mutual interest, honesty and friendship. Sure hope to see it continue.