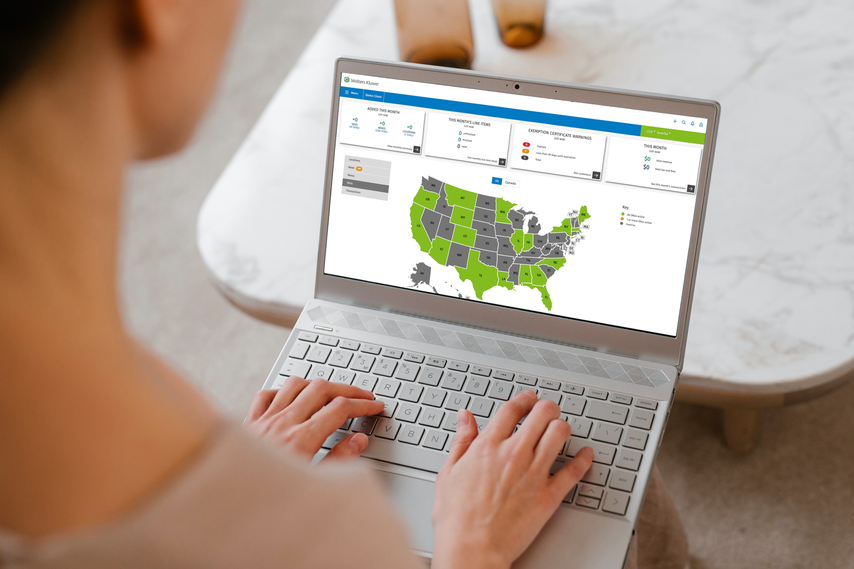 The CCH® SureTax® platform assures that your system accurately calculates, collects, and remits to correct tax authorities for you, every time.
How Your Business Growth Affects the Way You Collect Taxes
Constantly changing tax rates, rules, and the growth of your business bring additional tax obligations. It is important to make sure you are ahead of the game when it comes to the growing pains of sales and use tax. Often, relying on manual calculations or outdated software can leave your company open to hefty fines and penalties down the road. The ability to connect with potential customers across the world is beneficial but also comes with added hurdles to jump over to make sure that you are accurately collecting tax. Economic nexus, changing rates and rules, and out-of-state returns — all of it can get confusing.
With CCH SureTax you take any unnecessary risks out of sales and use tax matters by automating the whole process. You're able to effortlessly track rates and rules changes and accurately calculate and remit taxes without hiring additional costly personnel — all within a single end-to-end platform. We grow with you to ensure that all of your indirect tax needs are met because your success is our success.