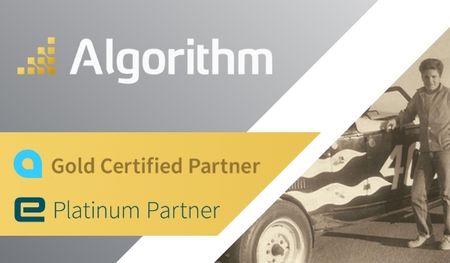 Bob Drake Reproductions is a great example of the American Dream coming true. Introduced to automobile body and paint work by his father as a boy growing up in Wisconsin during the '50s, Bob began studying early Ford's as they were becoming popular. By the mid-1960's Bob was trading pre-'50s Fords and parts, a hobby he eventually turned into a business that started along with his wife Pat in 1971, manufacturing parts in their home garage.
During the past 47 years, Bob Drake's inventory of parts has grown to over 7,000 products including many innovative hot rod parts, driven by his dedication in serving purist early Ford restorers. His original one-man garage operation, now owned and operated by his son Trent and family, employs a staff of over 40 and is housed in three buildings with a combined space of over 75,000 square feet in Grants Pass, Oregon.
DATA SYSTEMS STALLING GROWTH
In 2008, Bob Drake Reproductions (BDR) found itself being held back by the systems they were using to run their business. Their Macola ERP had problems from the outset. The staff found it had a unique set of issues that seemed to outweigh the promised benefits. In fact, the company had to add additional staff just to manage it. Even with that team they couldn't get the reporting they needed to best run the company. The reports included in their software were woefully inadequate, and the external report writer required advanced SQL knowledge.
Since BDR sold to other businesses and to retail customers they needed both B2B and B2C support from their system. This, too, required extensive customizations and by 2012 the expense of maintaining Macola had become unacceptable, so they terminated their support relationship with the system developer (ECI). On their own, with only their one support person to focus on it, they added an eCommerce system that promised the ability to furnish customers with a Web portal to ease ordering. Even that had been limited to just one ecommerce solution for their back-end systems.
They soon found it to be outdated, outmoded, and holding them back from running their business the way they wanted to. In 2017 BDR began a search for a system solution that could serve them well . . .