"Best-of-Breed" is a phrase we've all used for decades. Nothing beats it. It's our vast preference. And if we only did one thing, a best-of-breed tool would be enough! But to provide effective security at every level we need multiple tools. If each comes from a different place with different use instructions and different standards, we need to learn an awful lot, and the chances of things slipping through the cracks grows with each tool we add. Today's answer? Best-of-Platform!!!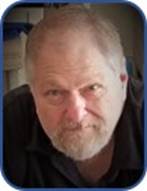 Every wirehead, geek, and nerd amongst us will appreciate this. We all have our favorite tools. Right? Some are software tools, packet analyzers, network scanners, configuration, and provisioning tools. Some are hardware! Magnetized screwdrivers, that pair of needlenose pliers with those soft cushy handles. You know what I'm talking about. We collect them throughout our careers. We use them constantly.
Some people call these "best-of-breed" tools. Of course, that's best-of-breed in their opinion, but that's fine! We all have the right to our own opinion. It only becomes a problem when we're working with other people who have their favorite IT tools.
MORE ARTICLES by HOWARD M. COHEN
The joy of toolsets
Some remember when they received their first toolset. Real tools. Screwdrivers. Pliers. Wrenches. Socket Sets. The works! Everything you needed to build or fix anything. As exciting as it was we were torn when we went to put away or throw away the random assortment of tools we had gathered one by one over the years. Admit it, you probably tossed one or two of them into your new toolbox, right?
Over time you came to realize how valuable it was to have a set of tools that all worked well together. Maybe one or two didn't work exactly the way your favorite did, but they were all perfectly fine to use. And you knew immediately when one was missing!
This advantage is also intrinsic to today's version of the "toolset." Instead of collecting an assemblage of random "best-of-breed" tools, you're now encouraged to use the "best-of-platform" in your particular technology discipline. And there are some good reasons why.
Instead of collecting an assemblage of random "best-of-breed" tools, you're now encouraged to use the "best-of-platform"
Think "surgery"
Imagine a surgeon working on a patient's heart. You've seen it a million times on television. The surgeon puts out their hand and says "scalpel" or "forceps" or something like that.
Now picture the scrub nurse replying by saying, "Which one did you want? The 8-blade or the 10-blade?" and rummaging around in a bag for it. While they're hunting around for just the right thing to give to the surgeon, the patient is bleeding out on the table. Not good.
Seldom does anything happen in technology that quite matches the urgency of a bleeding patient, but lately, we've seen many things emerge that require immediate and rapid response. A cyberattack in progress. A power outage in the data center. You need to respond, stat!
Integration
Another advantage of using integrated platforms is that all your IT tools are integrated!
Sounds obvious, but still valuable and important. Is it better when you take the results from one tool and type them into the next for further results? Or is it more efficient when one tool on the platform shares collected data with the next? No contest!
You could make a typo while transferring the info, and that's just an obvious example of the many ways in which things can slip through the cracks between one random tool and another. You need something seamless.
The simple fact is that we face multiple threats every minute of every day and we need multiple tools to help us prevent, protect against, hunt, identify, and quantify those threats. But that's not all!
You also need to be able to act immediately to stop those threats in their tracks. You have no time to share your results with others and ask for their help in fighting off the attack. You need to fight off the attack then and there. Or you need to fail-over your de-powered data center to the alternate. Or you simply need to log out the unauthorized invader you just identified before they can steal or corrupt anything.
Basically, monitor and hunt, identify and quantify, and act decisively have all been combined into a single activity. For that kind of agility, responsiveness, flexibility, and efficiency you need a platform.
Have something to say about this topic? Your peers would love to hear from you in the Modern MSP Facebook Group.
About the Author
Senior Resultant Howard M. Cohen is a 35+ year executive veteran of the Information Technology industry, an authorized CompTIA instructor, and a regular contributor to many IT industry publications. After 35 years as an IT industry executive, Howard has been writing for and about the channel since 2009.
He has served on many vendor advisory panels including the Apple, Compaq, HP, IBM, and NEC Service Advisory Councils. He has also served on the Ingram Micro Service Network board and as a U.S. Board member of the International Association of Microsoft Channel Partners.
Howard is a well-known frequent speaker at IT industry events including Microsoft's Worldwide Partner Conference (now Inspire), Citrix Synergy/Summit, ConnectWise IT Nation, ChannelPro Forums, Cloud Partners Summit, MicroCorp One-On-One, and CompTIA ChannelCon.
Howard refers to himself as a "Senior Resultant" because he has always understood that we are all measured only by our results. Connect with Howard at hmc@hmcwritenow.com and review his portfolio at www.authory.com/howardmcohen.
Operations