Since their dramatic rise in popularity over the past few years, subscription boxes or mail-order kits have become increasingly niche. Ordering supplies online offers the convenience we love, the personalization we crave, the value we demand, and satisfies that part of our brain that still loves 'getting mail!'
Today, we share three locally produced subscription and non-subscription boxes that you can order to support local and make your life much easier!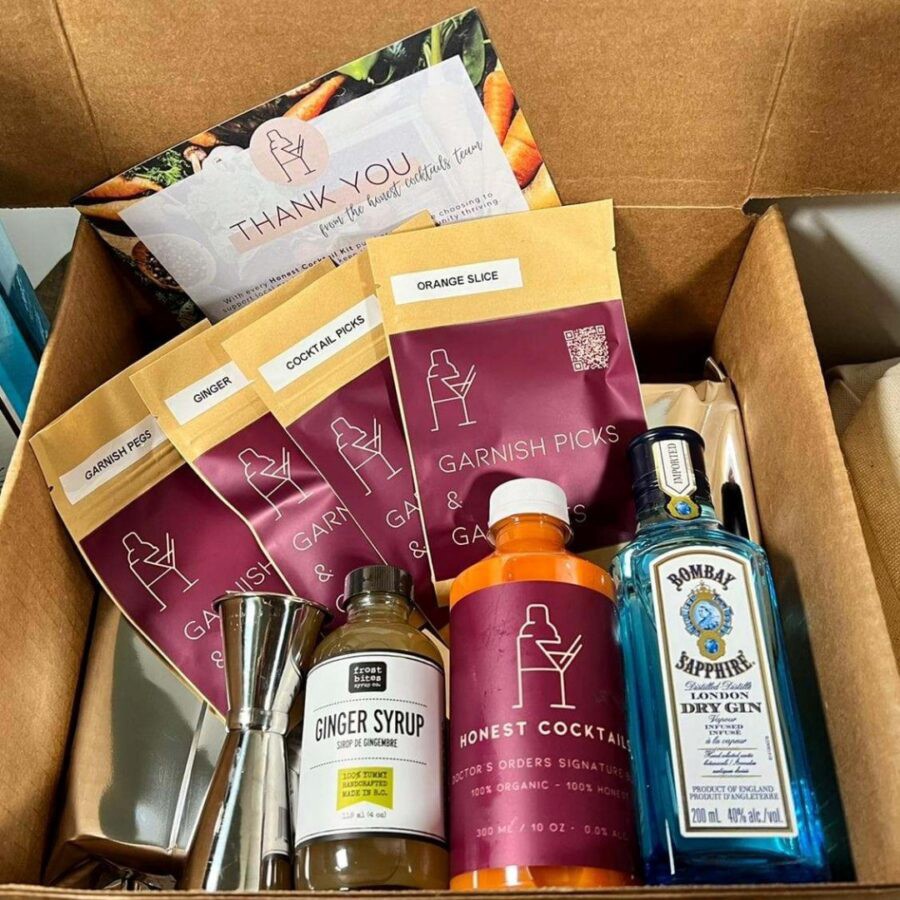 Honest Cocktails founder Andrew Fletcher and his partner Vanja Pojuzina have created an elevated and elegant cocktail experience, packed it into a recyclable box, and ships it via Canada Post to your door. Their HC cocktail-focused experience includes locally produced fresh cold-pressed fruit and veggie juices from , unique syrups by Frostbites Syrup Co , garnishes, pegs & picks, a Japanese-style jigger, a bottle of spirits, and an instruction card. No more running around trying to put together a fun evening with friends — everything you need (including add-on accessories like cool rose-gold shakers) is available on their website !
All three of their signature kits — The Doctor's Orders, The Rising Rigel, and The Jaliscan Sunset — are available alcohol-free with a lower price point. All Honest Cocktail kits are vegan with ingredients sourced locally.
Imagine if the products you use every day were curated from top-quality eco brands, thoroughly tested to work effectively, and then delivered to your door right when you need them? offers precisely this in an Candice Kincaid 's Clean Crate eco-friendly, non-toxic, vegan product box that your family needs to keep your home environment free of chemical-based products.
Candice's company offers a subscription service designed to make it simple for Canadian households to access the products needed every day that are all-natural and sustainable alternatives to traditional commercial staples.
All the brands available in the box are sourced exclusively from independent Canadian companies that are not as readily available at your local retailer. Clean Crate Candice truly believes that with all of the changes in global economies, it is more important now than ever before to shop local and reduce our carbon footprint, and we wholeheartedly support this mission.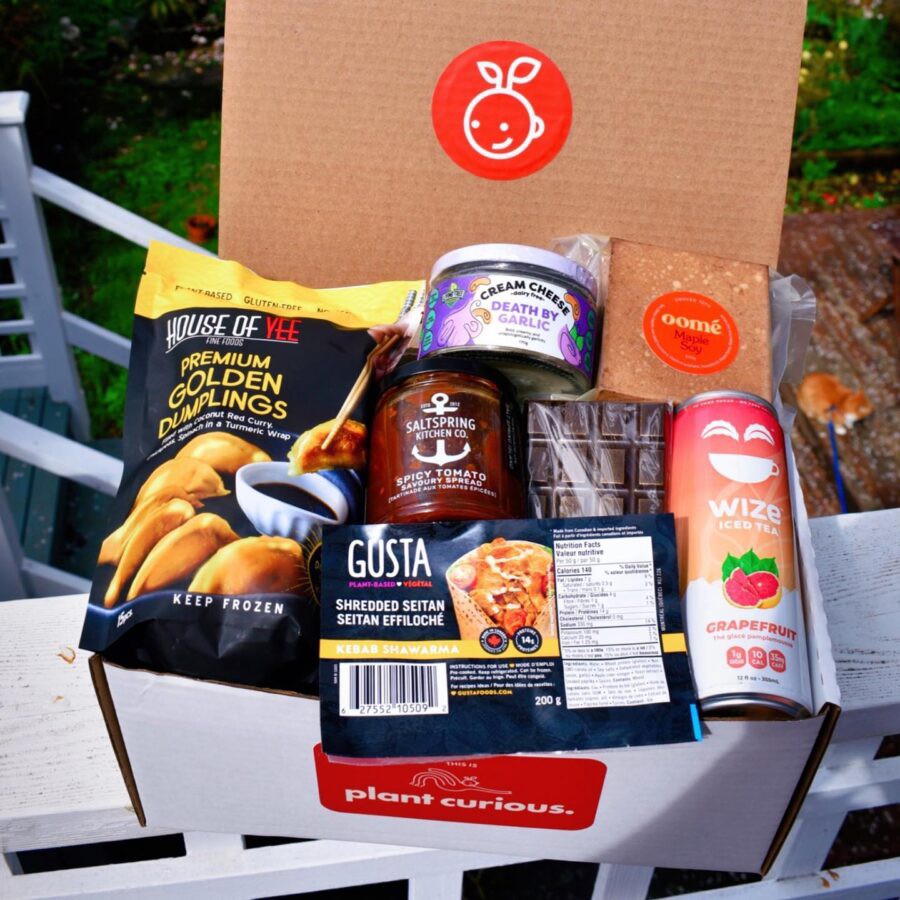 Entrepreneur and activist — a plantbased business that offers two fabulous products. First, a bi-monthly box that contains high-quality Jordan Weisner is the founder of Plant Curiousplantbased snacks, cheeses, meats, desserts, drinks, specialty items, and some surprises. At least 6+ local vendors are featured in each vegan box, and each comes with a feel-good boast that the contents are at least 90% local.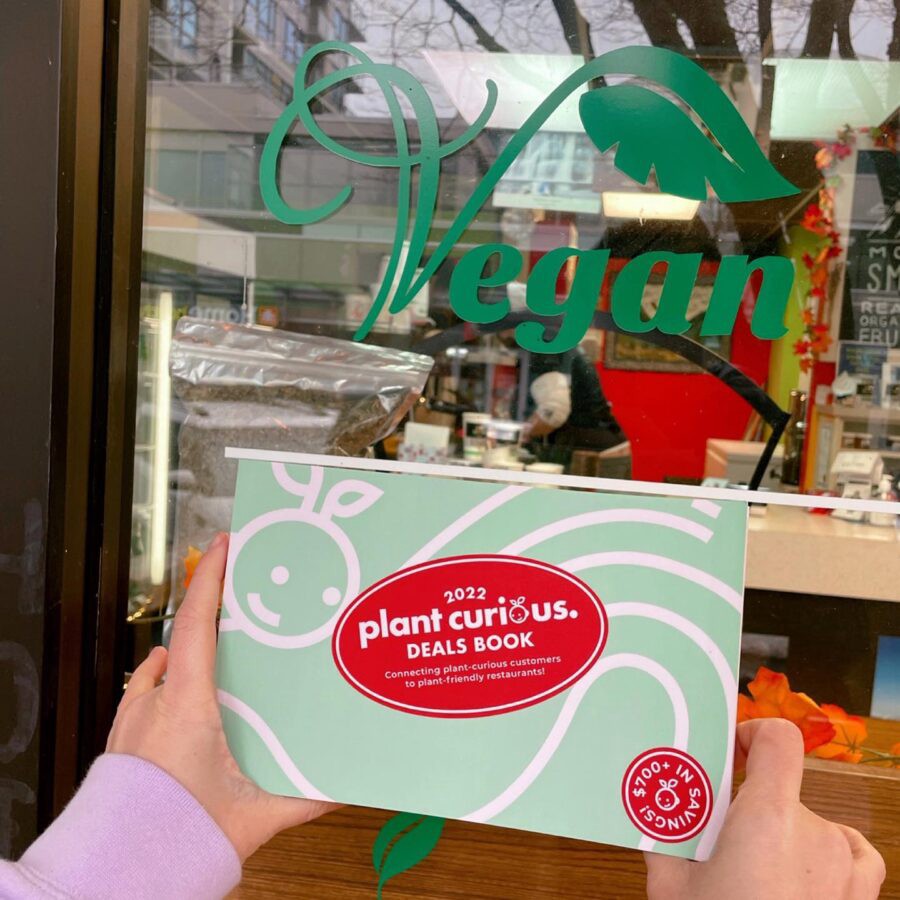 Second, the Plant Curious 2022 Deals Book features coupons for over 30 plant-based eateries in the Lower Mainland. This book saves you money on what you already love and gets you exploring more restaurants! Almost all of the deals are available for take-out and dine-in. If you are interested in plant-based eats, you will enjoy the variety inside — there are over 50 deals made just for you!
If you are looking for and in need of convenience in purchasing and receiving high-quality plant-based/vegan products for your home, these three YVR-based businesses have you covered!
Originally published at https://ecoluxlifestyle.co on May 12, 2022.