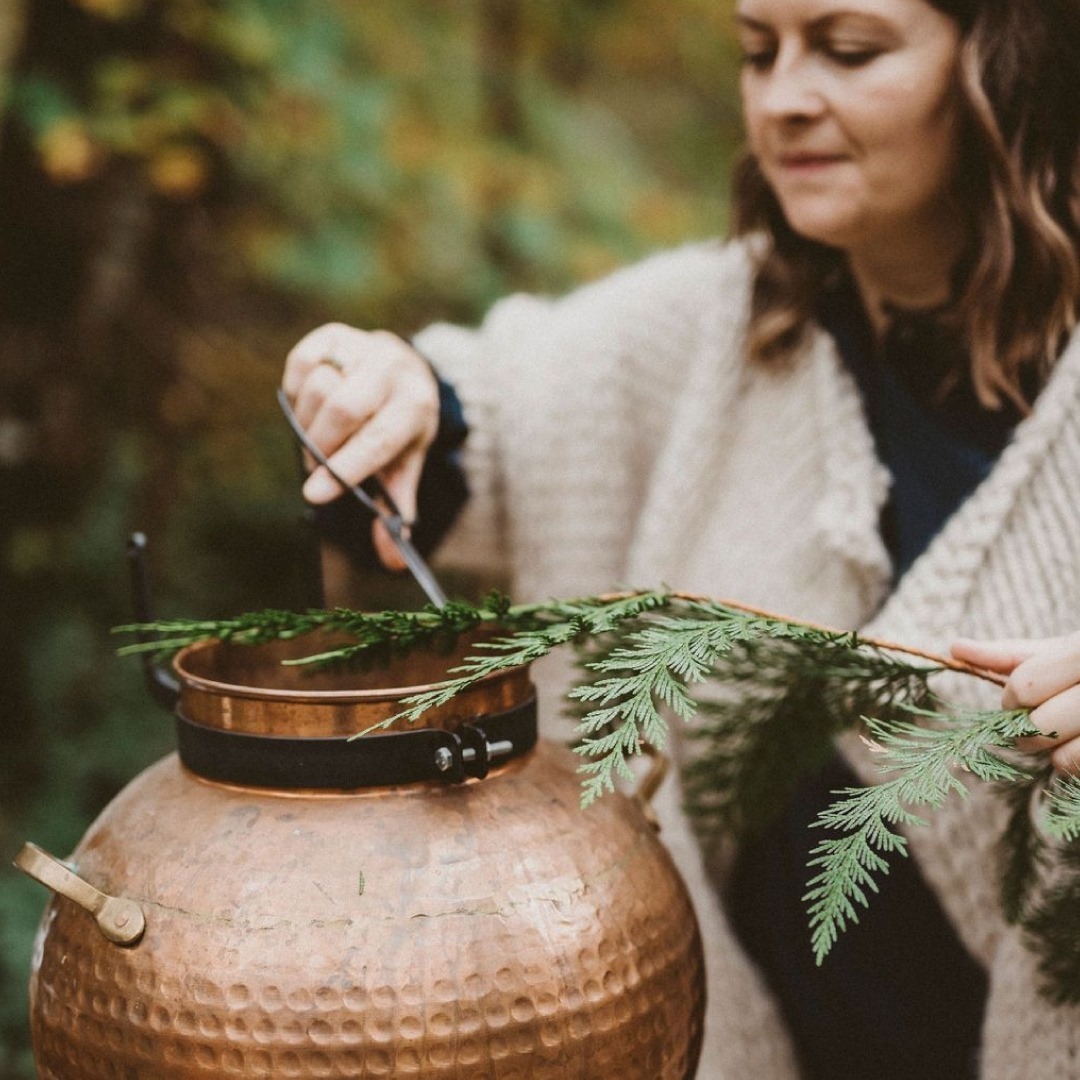 When we think of the woods surrounding Squamish, our minds are flooded with images of lush cool forests with the freshest air, the sound of birds, and twigs snapping underfoot. It is within these very woods, that Helena Lane sources ingredients for her Helena Lane Organic Skincare range. A minimally packaged range of artisanal, cruelty-free products designed to simplify one's skincare regime.
Skincare visionary and founder Helena knows skin. Growing up she "suffered with eczema for years and, like many people, I found mass-market products contained synthetic ingredients that made it worse." We now know that those ingredients interfere with the skin's own processes of growth and repair. The skin's protective barrier deteriorates, creating issues with sensitivities, acne, and premature aging. The Helena Lane products are free from artificial fragrances, phthalates, SLS, petroleum, urea, and synthetic silicones.
Born and raised in Oxford, England, Helena moved to Vancouver in 2009 and currently resides in Squamish with her family. She spent much of the last 20 years working with some of the world's leaders in natural and organic products – including Neal's Yard Remedies and Whole Foods Market – and transferred that knowledge into her skincare range which was launched in 2012.
"Skincare has become complicated, so I created a line to simplify it," says Lane. "I'm proud of the formulations, made with unprocessed, natural ingredients."
All of the products ELL tried contained ingredients that are certified organic and plant- or mineral-based, and each product is certified with the Leaping Bunny. (Check ingredients before purchasing as some of the cleansers contain lanolin and beeswax).
"I believe cleansing is the most important stage of skincare," says Helena. "Get the cleansing right and rest will fall into place." We love the longevity of the Helena Lane products as the formulations are also water-free, allowing them to be preservative-free, and highly concentrated.
Another reason to love this brand! Helena Lane products are packaged in glass, tin, and recycled cardboard, and are available at WholeFoods Markets, Nesters, Harlow Atelier, and many others in Vancouver. For those residing outside of BC, click here for stockists across Canada.