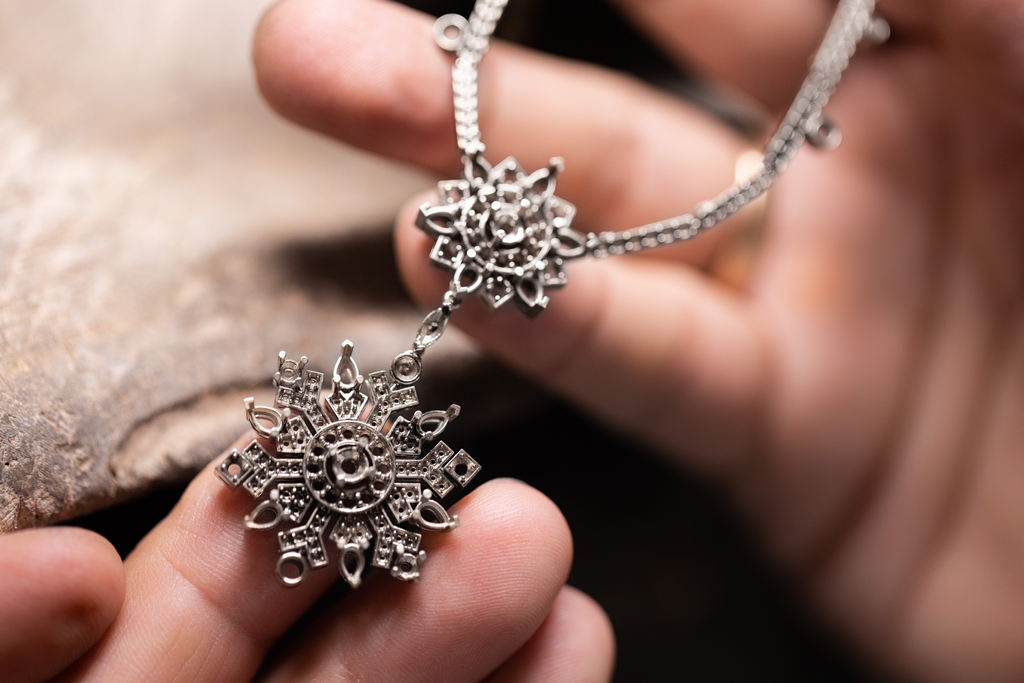 Behold the beauty of Birks High Jewellery, celebrating nature's splendour with unparalleled artistry.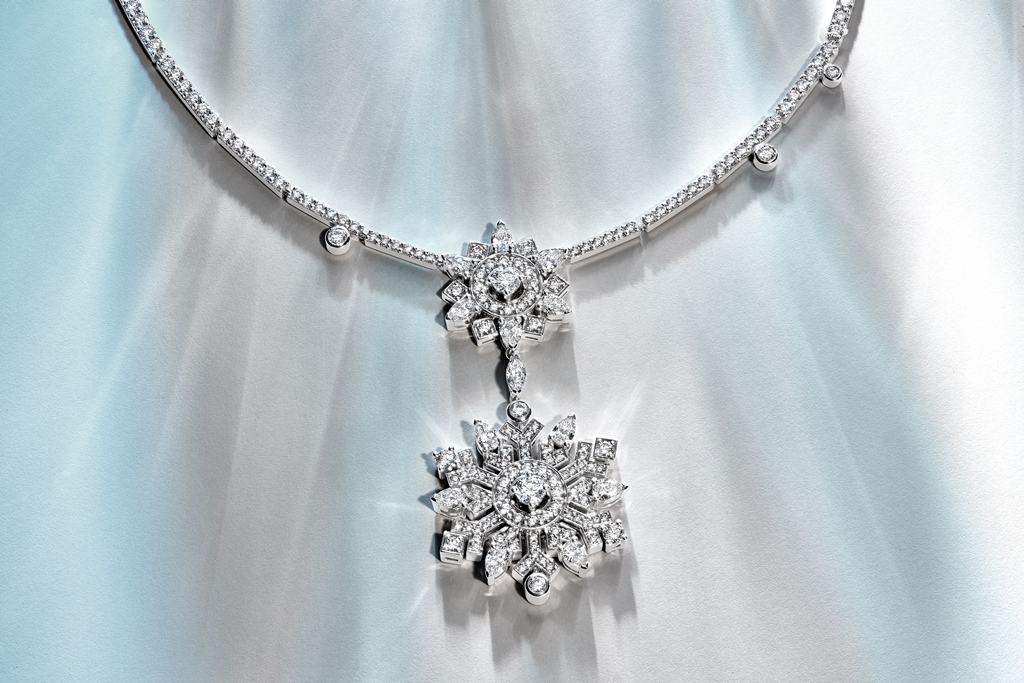 With over 140 years of savoir-faire, Birks creations are masterful pieces to treasure through generations.
With its signature creativity and craftsmanship, Birks now marries radiant diamonds and precious white gold, giving life to the exquisite Birks Snowflake Collection.
These glistening pieces are heartwarming tributes to the beauty of winter in Canada, with designs that softly twinkle like falling snowflakes. Each one is perfectly unique, each a timeless natural wonder.
"With over 140 years of expertise, we are thrilled to showcase our impeccable craftsmanship and meticulous artistry with this new collection," says Jean-Christophe Bédos, President and CEO of Birks.
The Chill Factor
The Birks Snowflake Collection diamond-set white gold pendant features a single 18-karat white gold snowflake, a signature design element of this collection, set with round and pear-cut diamonds. The pendant is made of 91 diamonds and has a total carat weight of 2.78 carats.
The Birks Snowflake Collection diamond-set white gold necklace features a beautiful snowflake that falls gracefully from a smaller snowflake pendant. The 18-karat white gold necklace is set with pear and round-cut diamonds, and the white gold chain is decorated with diamonds. The necklace is made with 283 diamonds and has a total carat weight of 12 carats.
The Birks Snowflake Collection white gold and diamond earrings are symmetrical and feature a single large diamond snowflake of 170 dazzling pear and round diamonds weighing 4.49 carats.
Birks Snowflake collection white gold and diamond drop earrings feature a snowflake hanging from a cluster of smaller, round diamonds. The snowflake in 18-karat white gold incorporates pear-shaped diamonds and features 196 diamonds for a total of 5.31 carats.
The white gold ring set with diamonds is a version of modernity of a classic fancy ring. It features an oversized snowflake made of 105 pear and round-cut diamonds. The glimmering snowflake is suspended in 18-karat white gold weighing a total of 2.85 carats.
Perfect for You
Exquisite artistry. Uncompromising craftsmanship. Luminous creations. In a heartfelt tribute to the wonders of Canadian nature, the master jewellers at Birks High Jewellery meticulously design and craft each piece by hand.
The new Snowflake Collection brings you diamond and white gold rings, pendants and earrings that are true works of art. The collection is available in Maison Birks stores, including West Hastings in Vancouver, St. Catherine Street in Montreal, Carrefour Laval, Sherway Gardens, Bloor Street and Yorkdale Mall in Yorkdale Mall in Toronto.