Nearly 74% of U.S. companies use a hybrid work model, mixing the structure of an in-person workspace and the flexibility of remote work. However, some companies also have abruptly required the return to the office.
One recent example of this is early last month, Elon Musk emailed Tesla employees mandating the return to the office.
No flexibility. No questions asked.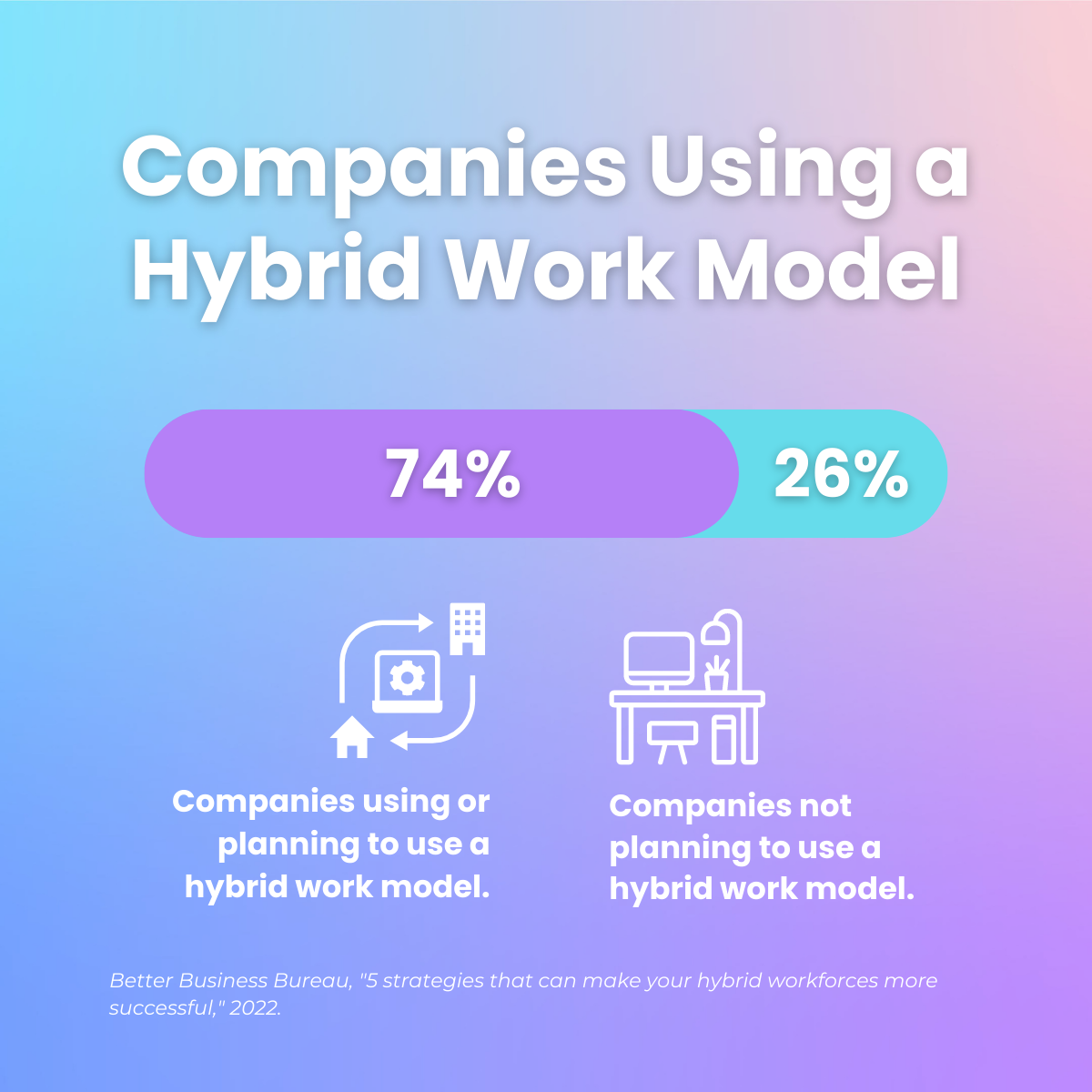 Despite the return-to-office mandate, employees shared that Tesla lacks the office structure⁠—ranging from few parking spaces to slow Wi-Fi and limited desk space—to meet Musk's demands.
As employees have developed new habits and experienced newfound freedom with hybrid work, inflexible mandates in a workspace unprepared to meet the needs of its people can diminish engagement, leading to costly employee turnover. This is why the future of work is in workplace freedom.
What is workplace freedom?
Workplace freedom is the idea that workplaces of the future value the flexibility of teams, groups, and individuals and structure their workspaces and policies in a way that simply makes sense.
Although workplace freedom may sound like a far-fetched dream, the reality is that most organizations already have some type of it in place. In other words, there's no exclusive right way to structure a workplace that meets the unique needs of its employees and teams. It's dependent on what works best for a group and then trickles down to what works best for an individual, treating employees like adults.
For example, an accounting department has different needs and structures than a marketing department. An accounting department will have enhanced security and technology access that simply makes sense for their role. There will be times, such as end-of-quarter or end-of-year, that require members of an accounting team to work face-to-face on closing procedures. Also, because of the sensitive nature of their work, an accounting team may require designated desks or office spaces to secure paper documents and files.
So, you see, workplace freedom isn't a misplaced company-wide mandate that all teams should be at their desks during the end of a fiscal year. If it doesn't apply to their roles…
Then, it doesn't make sense.
What does workplace freedom look like?
We've witnessed a shift in employee priorities. They're not workers with outside obligations but humans with work as a complement to their broader lives.
They are intentional with how they spend their time and whom they spend it with. Workplace freedom enables your employees to plan their workday, support their commitments, and find much-needed balance.
Flexibility: LinkedIn's Workplace Confidence Index revealed that professionals ranked job flexibility as the highest rising workplace priority. It's not about mandating three days in the office and two days remote or some other hybrid formula. Workplace flexibility is about giving employees the freedom to choose when they work.



Autonomy: The Microsoft Work Trend Index report reveals that beyond flexibility, employees demand autonomy. This means entrusting employees with the freedom to work in a way that suits them to be most productive and do their jobs well.



Community: In a recent episode of the Get Reworked podcast, Tim Ahrensbach, head of workplace experience at The LEGO Group, shares what the hybrid workplace experience looks like at LEGO, what employers can learn from the hospitality industry, and what makes an office worth coming back to the community. The community is what helps employees feel they're contributing to something greater than themselves.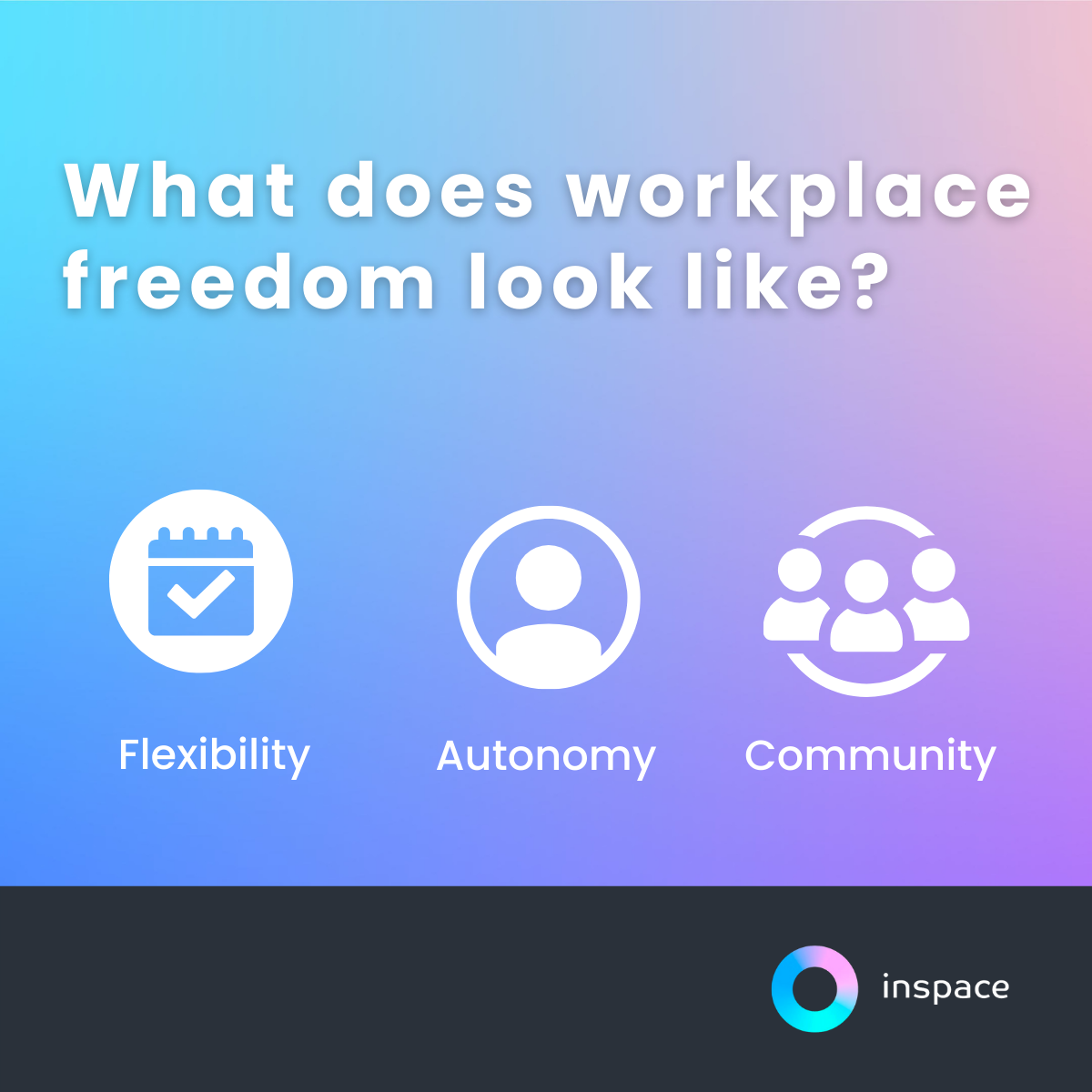 Flexibility, autonomy, and community are priorities that help employees, and organizations, become the best versions of themselves. By embracing workplace freedom, companies can make the office a place where employees WANT to spend their time - a place employees can bring their whole selves, make valuable contributions, and embrace meaningful experiences with their teammates. By designing digital environments and physical workspaces, companies can support their employees in being their best selves, and, in return, employees will support the company's community.
Technology offers logistical support to help make workplace freedom a reality. At inspace, we work hard to provide the tools needed to help companies create the best employee experience possible. This includes the right mix of flexible work options to create dynamic, hybrid working environments and metrics for office space managers to optimize office spaces. From startups to Fortune 500 companies, and everyone in between, we partner with our customers on their workplace transformation journey.