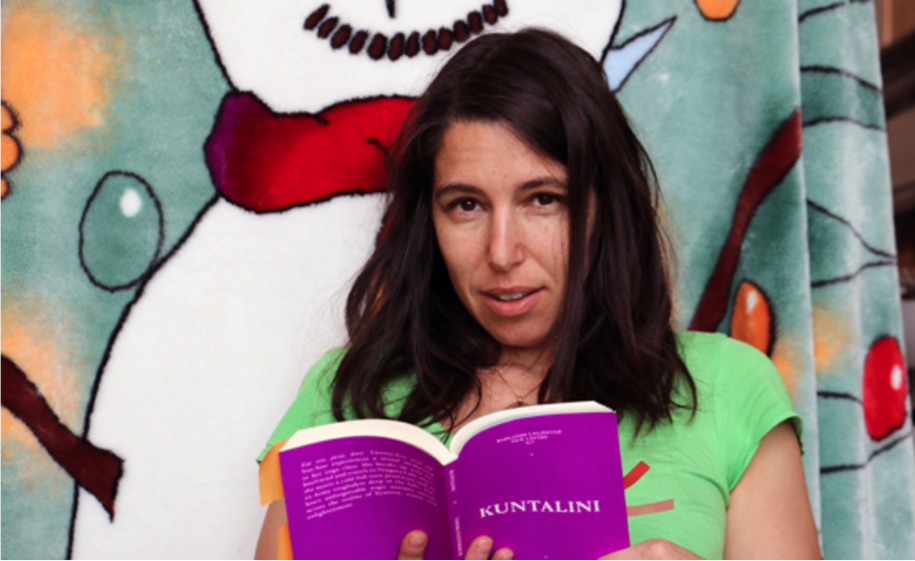 Kundalini is some kind of yogic term for the primal energy that supposedly lives in the base of your spine (or so they tell me). Kuntalini is the new novella by Toronto's primal writer of literary erotic, Tamara Faith Berger. In Kuntalini, twenty-five year old Yoo-hoo, repressed and frustrated that her boyfriend no longer seems interested in doing it with her, is manhandled by her yoga instructor until a tail or some other kind of extension emerges from her ass.
This marks the beginning of a fever-dream sexual escapade at times sexy, at times ridiculous, at times yearning. But it's a Berger book, so you're also going to get some stuff that for some may fall into the category of disturbing, like, say, when Yoo-hoo tries some of these, uh, newer yoga poses on a slack-eyed teenage prostitute. Berger, widely admired for unflinching portrayals of female desire, has this time teamed up with New York City-based artbook publisher Badlands Unlimited. It's a fortuitous partnership: They get the seventh book in their New Lovers experimental erotica series and we get the weird, compelling, bizarre and sometimes even sexy story of Yoo-hoo, young woman untethered from her Lululemons.
Extra bonus: Until Saturday, the first book in the New Lovers series, How to Train Your Virgin by Wednesday Black, is available for free download from Amazon.
Hal Niedzviecki is an author and cultural commentator. He is the founder and publisher of Broken Pencil.