OPINION
Great Cold Weather Panic
leaves area children smiling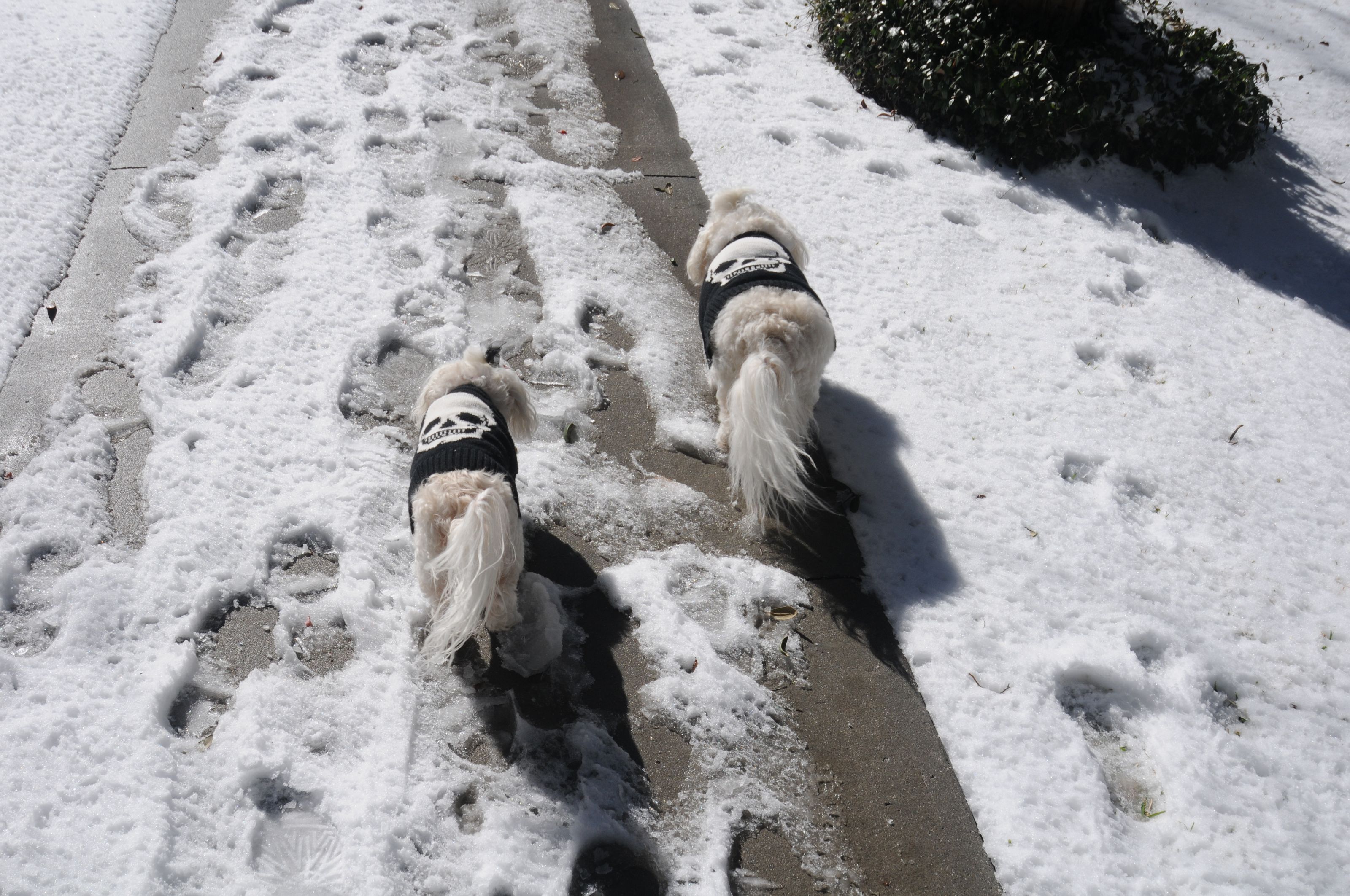 By GRAHAM OSTEEN
Editor and Publisher
Thursday, Jan. 23, is a day that will live in infamy. At least through today.
Old Man Winter came to Hartsville, and the verdict was swift: Shut down the town. Close the schools. Stay inside. It's too dangerous to do anything. As a matter of fact, let's close the schools Friday too.
Granted, the roads are pretty treacherous in places. There were more than 50 wrecks in the county Thursday morning, according to emergency officials.
The truth is that we – a semi-tropical people – are not a terribly hardy bunch when it comes to cold weather. We're also not too smart about dealing with snow and ice, so it must be truly hilarious for people who have moved here from, say, Wisconsin. Or Maine. Or Chicago. They're all walking around in shirtsleeves. Laughing.
As foreign as snow, ice and cold are to us in South Carolina, I'm still amazed every winter at the white-knuckled panic that occurs when the stuff starts falling. The worst offenders, besides careless drivers, are the absolutely irresponsible local TV news people. I know they're trying to do their jobs, and they are, presumably, professional journalists. But as a rule, these weather warriors can be counted on to send people into a panic while hitting the point of absurdity quickly and effectively. They do the same thing with hurricanes.
Early Thursday morning, for example, some Florence TV folks were interviewing a woman and her kids about what she was buying at the grocery store.
"It looks like she's got her bread and milk," the energetic field reporter observed. "But that doesn't mean she's not going to take care of her sweet tooth. She's got some brownies too. Mmmm. Back to you, Renee."
All the Florence TV stations, by the way, claim to be the "Pee Dee's News Leader." Where do these people come from? I can never tell which one is which. Anyone can look out the window and see that it's snowing. You really don't need a 22-year-old reporter standing on the road in a scarf and hat to state the obvious: "It's cold out here, Renee. Back to you in the warm studio. Ha Ha Ha."
Even seasoned cold weather transplants to South Carolina have to admit, however, that when it gets cold in South Carolina, it does "seem" colder. In purely scientific terms, "it's the humidity."
It's just like in the summer time, when the weather is so hot that people are listless and dazed, walking around in a sweaty coma. You hear a lot of: "It's the humidity. It just feels hotter."
From a practical standpoint, the Great Cold Weather Panic of 2003 may serve some instructional purpose. For example, don't make weather cancellation decisions until at least noon on the day prior, because Murphy's Law states that the sun will shine and the birds will sing as soon as school is canceled.
Just ask the kids. They're home eating brownies.