OPINION
By GRAHAM OSTEEN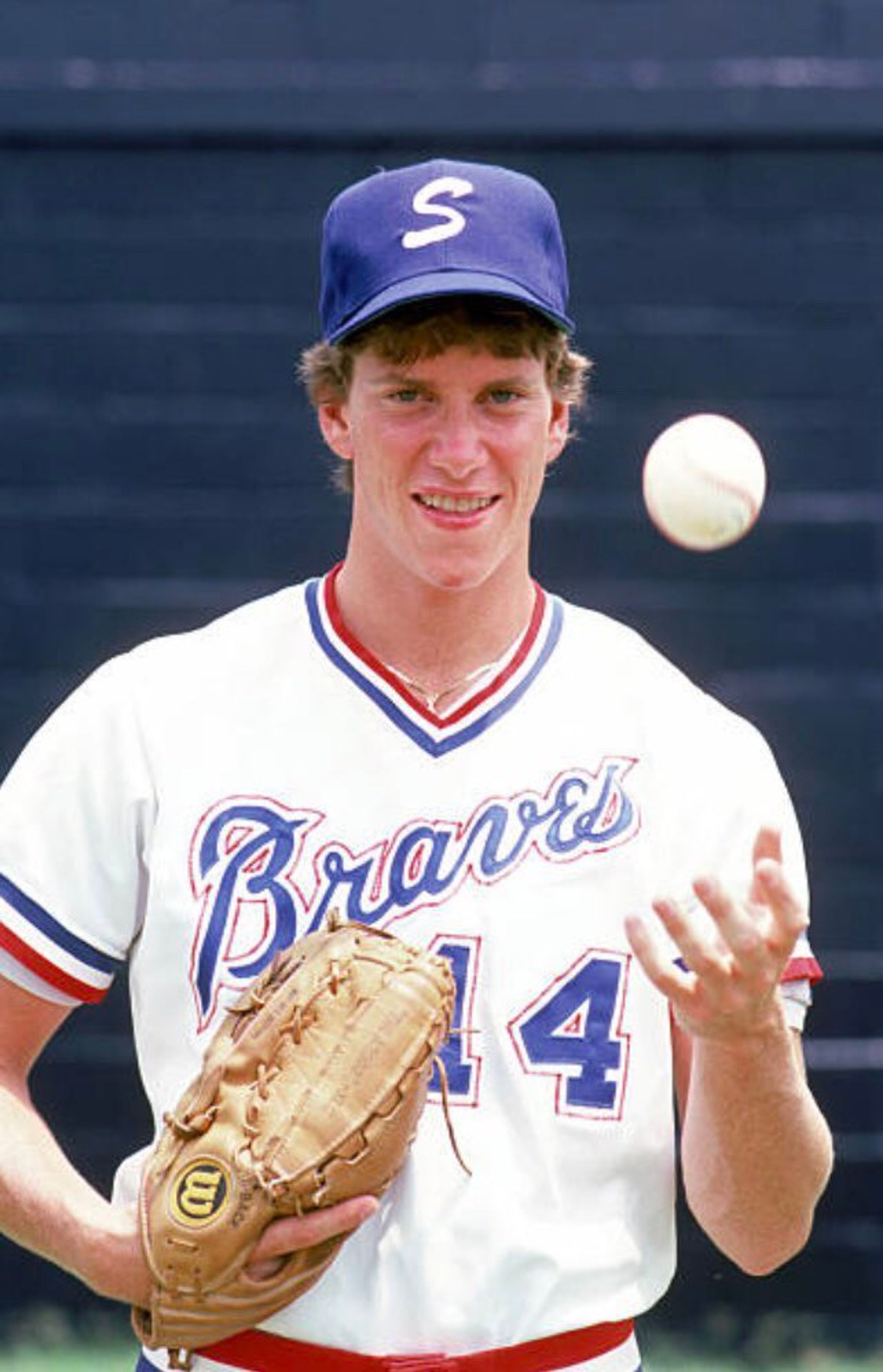 This has been a tough, emotional week for all of us at The Item, but there were even tougher ones when Robbie Evans was at work, soldiering on daily through the pain of cancer. It was heartbreaking to see what he was going through, and there wasn't a thing we could do about it. Try to act normal, talk about sports or writing, anything but chemo. Tough as he was to the end, you knew when the bad days came, and they became more frequent these past few months.
We rearranged the entire newsroom structure to take some of the daily editing pressure off of him, and of course he bitched and moaned and muttered about upper management being idiots, but deep down he knew we were doing all we could to keep him around here as long as possible.
There have been many fitting tributes written about Robbie in the past few days, and I'd like to relate a story about him from about 1988, not long after I was named Managing Editor and officially became his boss. He was the Sports Editor, he didn't like much input and considered the department his turf. That was fair enough until one of those hilariously offensive Major Hoople columns hit on some sensitive activities at one of the local schools, and I was flooded with angry calls from readers.
Of course I defended the Major's right to free speech, but Robbie and I locked horns about it privately for quite some time. I told him I reserved the right to read Hoople each week before publication, because I didn't like those kinds of surprises. He wrote the book on giving perceived enemies the cold shoulder, and I was being tested in that special Robbie way. He was furious.
I knew how much he loathed what are generally perceived to be sissy sports like figure skating, so I found a big Associated Press photo of Brian Boitano, the famous, histrionic Olympic figure skater, and I put a picture of Robbie's face on the body. He was doing some sort of flying, spinning, twirling acrobatics in a skin-tight outfit that showed off his lithe figure skater form. I put it on the bulletin board in the newsroom.
Robbie knew I did it, but he didn't really know what to make of it. He wanted to take me outside and beat me up, but what he did was act mad for a day or two, and eventually our cold war was over. There were plenty more episodes through the years, but they never lasted more than a news cycle.
We have always communicated regularly via e-mail, and he had a gift for thinly veiled sarcasm. For example, "Greetings. Do we have an ETA on this week's installment of the Graham Chronicles? RE."
We also shared a deep appreciation for the late Dr. Hunter S. Thompson's work, and would often communicate in the style of The Doctor. You can pick up on that Gonzo influence in much of Robbie's writing through the years.
Robbie and my close friend Clarke Bynum were diagnosed with cancer at about the same time seven years ago. I was still living and working in Hartsville, and had been writing a lot about Clarke after he transformed himself into Long Tall Superman and saved the jetliner on the way to Africa. He went on a speaking tour, and came to Hartsville regularly.
In many ways my two friends' health struggles had a grim parallel. When they were diagnosed, I sent them both letters of encouragement and a Livestrong bracelet, which was a new thing then. I wore one for a long time in their honor. But cancer takes its toll in such evil ways that it's hard to see anything but your friend's pain and suffering. Both of these men were amazingly resilient. If they had fear, you'd never know it.
The last time I was with Clarke, shortly before his death, he was consoling me, telling me it was going to be all right. I was a complete wreck, and he was just smiling peacefully, thanking God for all his many blessings.
The last time I saw Robbie was at a retirement lunch we had recently, where we gave him a big screen television and a subscription to the Major League Baseball Network. I wish he had been able to enjoy it a while longer.
His last words to me were, "Later man." Typical Robbie. He still had that sparkle in his eye, and that's how I'll always remember him.
Graham Osteen is co-president of Osteen Publishing Co. and Editor-At-Large of The Item. Contact him at The Item, 20 North Magnolia St., Sumter, S.C., 29150; graham@theitem.com, or call 803-774-1352.