OPINION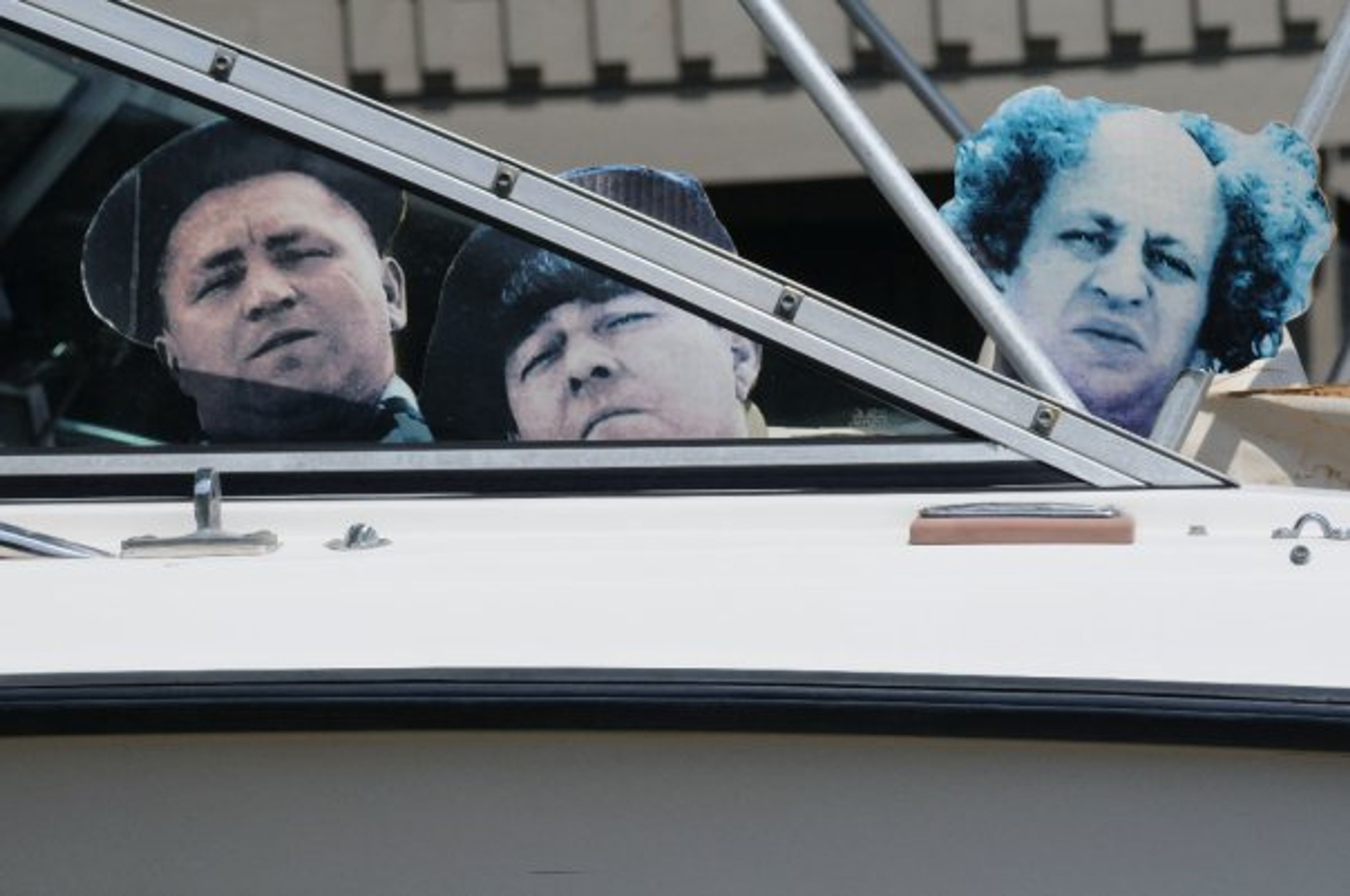 By GRAHAM OSTEEN
So how'd you like to be stuck for five days on a crippled, 4,200-passenger Carnival cruise ship, with no power or running water, but plenty of onion sandwiches?
Add in rivers of feces and urine flowing down walls and into hallways, and you've got yourself a bona fide nightmare scenario.
I've been on a couple of cruises.
The first was a Disney Big Red Boat Bahamas cruise when our two kids were about 8 and 4. The weather turned foul, windy and cold an hour after "embarking" from the sunny Florida coast. The ship was rocking violently and people were getting seasick all over the place. Normally joyful Disney characters like Mickey Mouse, Donald Duck, Goofy, Snow White and the Seven Dwarfs suddenly seemed sinister, and 20 years later my children still don't like people in costumes. Clowns freak them out too.
The second cruise was about 10 years later on the "Inside Passage" trip up through Alaska. It was June, which for Southerners is commonly referred to as summer, so we took light jackets as the detailed itinerary instructed.
Light jackets aren't much help when it's 30 degrees at noon, complete with freezing rain and gusty winds. My wife spent most of the time shivering in the cabin with bathrobes and blankets over her light jacket. The highlight for her was "disembarking" the ship a week later.
But that was nothing compared with the great 1990s Murrells Inlet dinner cruise adventure.
About 20 years ago, I was captaining my 19-foot boat carrying 6 passengers on what was supposed to be a three-hour, round-trip dinner party adventure.
We cruised from the north end of the Inlet down to the south end to what is now the area around the Hot Fish Club. Old-timers will remember the Wayside Inn in that same area. My plan was to get the passengers to the restaurant and back home safely ahead of the falling, late evening tide.
Dinner ran long, and as we left the dock I made the fateful decision to cut through a small creek out to the mouth of the Inlet and get quickly into deeper waters, rather than safely hugging the shoreline all the way back home. We got about 500 yards offshore when we started bumping oysters.
The moods of the once-festive passengers in my care soon turned sour. Despite my heroic efforts to keep the boat moving through the narrow, quickly shallowing creeks, the infamous South Carolina pluff mud took firm hold.
There's a distinct sucking sound when the tide goes out and darkness settles in around you, like sitting in a draining bathtub in the dark. Only it's muddier and more pungent with the occasional mosquito.
We could see the lights of the Inlet shoreline clearly, but getting back there was impossible. We were stuck, and the only solution was to wait for Mother Nature's tide to go out completely and come back in as it has twice every day since the beginning of time as we know it.
After several hours, there was just enough water to get the boat moving again. Much like the Carnival cruise ship guests, my weary passengers accepted their fates and were relieved just to have clean showers and a warm bed upon "disembarkation."
Although their lives were never in danger, one of my passengers vowed to never get on a boat again. Years of therapy have helped ease her anxiety, and she eventually was able to sit on the porch at Murrells Inlet and watch the tide's natural magic from a safe distance.
Keep in mind that cell phones weren't part of life's daily distractions way back then, and the marine radio was no help anyway because it's impossible to "rescue" people who are stuck in pluff mud 500 yards offshore in a tidal creek. All you can do is wave. It's what you call a quagmire.
In retrospect, I'd prefer a warm, starry summer night stuck in the South Carolina pluff mud to one minute on a cruise ship with 4,200 people.
Graham Osteen is a co-owner of Osteen Publishing Co. and Editor-At-Large of The Item. Contact him at The Item, 20 North Magnolia St., Sumter, S.C., 29150; graham@theitem.com, or call 803-774-1352.